Some Of Our Contributors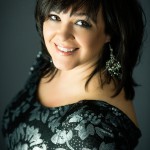 Stephanie Piché is a catering chef turned cooking instructor, wine educator, travel presenter, writer…and now the host of her very own podcast – Flying For Flavour!
On her never-ending quest for new flavours and experiences, she has travelled the world to over 30 countries (actually…33 and counting!) to gather insight and knowledge in international travel, luxury dining, local recipes and the world's best wines.
From cooking and wine classes, food and travel writing, corporate & public presentations to community fundraisers, Stephanie shares her life's passions with grace and panache in her signature sparkle and high heels.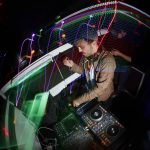 Alex Pechkoff AKA Deep Rogers is the man behind all of the music at Flying For Flavour. With 5 years of DJ'ing local clubs and parties throughout Sudbury and experimenting with various sounds, Alex has found his niche – House music. Specifically, UK Bass house.
Deep Rogers' sets are always filled with funky rhythms and loads of bass, drawing inspiration from artists such as Claude VonStroke, Eats Everything & Chris Lorenzo.
In 2016, he's had the pleasure of opening for international acts such as Valentino Khan, Party Favor, Rezz & Torro Torro.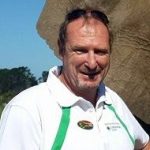 Cedric Jones founded Luhambo Tours in 2009 and has built up the company to one of the leading wine tour operators in Cape Town. As a typical South African, he loves the outdoors and has a true passion for Africa.  He worked in the tourism industry throughout Africa before he returned to South Africa and expanded his knowledge and skills by guiding countless safaris and special interests tours for international tourists in South Africa, Namibia, Botswana, Mozambique, Zambia and Malawi. Now specializing in wine tours, Cedric is a registered FGASA Field Guide and a certificate holder of the Cape Wine Academy.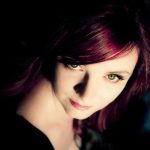 Described by many as energetic and enthusiastic, Cynthia Loiselle-Séguin of Jacaranda Events tackles everything put in front of her with gusto and determination. She may not have all the answers to any given situation, but her troubleshooting and problem solving skills are invaluable in her work as an event planner and coordinator. Addicted to checklists, she has been lauded by previous clients and colleagues as professional, highly organized and efficient as tasks on her many lists are checked off throughout the planning and execution of an event. And her quirky side adds just the right amount of creativity, fun, and spontaneity too! Cynthia spent three years in Australia, working as a full-time volunteer, planning events ranging from kids parties to fashion show fundraisers and high teas. Her travels all over the world have allowed her to broaden her resources beyond her Sudbury roots.
…with MANY more contributors joining in the fun this fall !
Ready to listen?