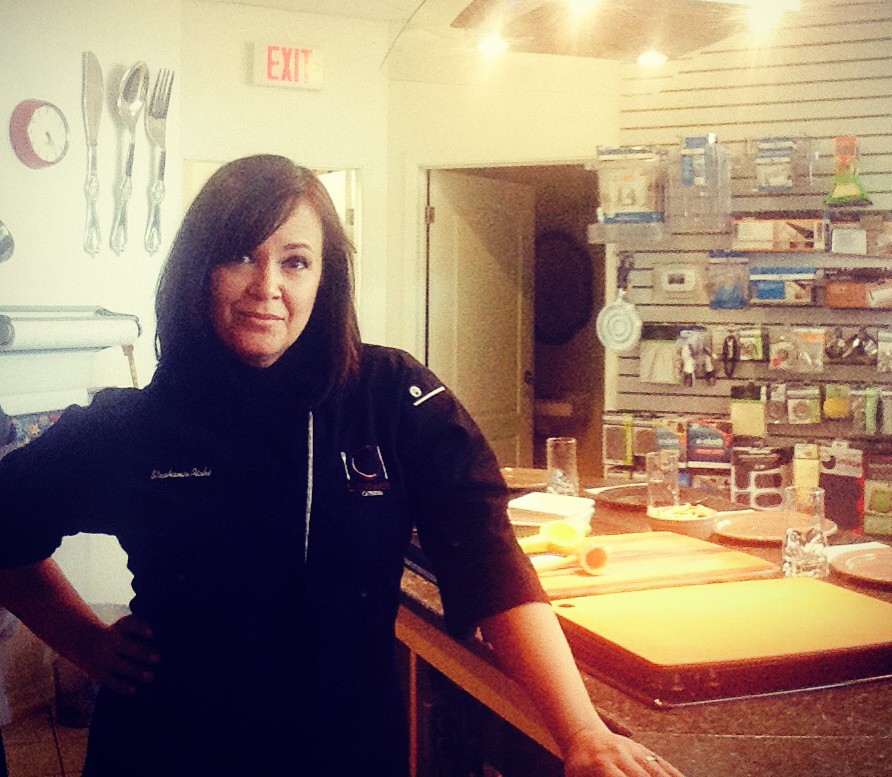 Winter & Spring 2018
THE REVIEWS ARE IN!
"The night was better than I could have hoped for. Stephanie was great fun, I'm looking forward to the next opportunity I have to book again."   Amie M.

"I recently had the wonderful opportunity of attending an event hosted by Stephanie. The recipes Stephanie chose were absolutely delicious and beautifully presented. The evening was even more of a success due to Stephanie's winning personality. I'm looking forward to the next one!"     Kim Gagné

"Hi Stephanie. Thank you so much for coming into my home and cooking with the Ladies. What an exceptional evening. The food choices were superb and delicious. It was so easy on my end and the Ladies had a lot of fun! We all enjoyed the pitching in to make the awesome dishes- thanks again for a wonderful evening. I look forward to hosting another cooking class. Thanks so much."    Lesley Lainsbury
---
Seafood Basics    $ 75.00+HST      Monday, April 30th, 2018
The seafood counter is full of fresh fish and seafood and you are wishing to taste them all…but how do you cook them? Join me for a tutorial on the basics to get you started on your seafood-loving journey – prepping, grilling and frying calamari, prepping and oven-roasting a whole fish, and preparing a traditional clam bake.
---
African Cuisine    $ 75.00+HST      Monday, May 7th, 2018
African cuisine styles vary so greatly from coast to coast that you could sample something different just about every day. Come and join us while we sample zesty and unique dishes from across the African continent. Recipes will include East African Grilled Shrimp, North African Goat Curry, West African Vegetable Stew and some homemade Chapati so you can soak it all up!
---
Jamaican Cuisine    $ 70.00+HST      Monday, May 14th, 2018
Come out and learn how to bring a little "island flava" to your warm weather nights. Recipes will include jerk chicken, goat curry, rice and peas and ackee and salt fish.
---
Sushi Party   $ 75.00+HST      Monday, June 4th, 2018
Sushi is about subtle combinations kept simple: seasoned rice, seasonal fish at peak freshness, slightly roasted seaweed and just a hint of flavouring from sauces and condiments. In this fun class, you'll learn the art of hand rolling and discover secrets for selecting fresh fish that best showcases its flavour in sushi. Recipes include: Sushi rice, Spicy Tuna Rolls, California Rolls, Vegetable Hand Rolls
Check back soon for online registration!
---
Don't forget that private classes are possible for groups of 8 or more!
Click here to book your private class!
To register for PUBLIC CLASSES – please contact Kitchen Bits at:
(705) 674-3743
or online at: