I eat out OFTEN.
Even at home, after a long day in the kitchen or at an event, I rarely have the desire to cook again for myself so you will find me at a nearby restaurant a few times each week.

When I travel, I have my restaurants usually pre-booked with a few nights scattered throughout the trip to be open for suggestions from the locals.

My favourite go-to for restaurant recommendations is a waiter. When I am dining in a restaurant I like, I make a point of asking the waiter to suggest a place for the next night. He (or she) already knows what I like to eat, my taste in wines and overall style preference. He also will know other waiters and staff at these restaurants so last-minute reservations may be a bit easier.

I have had the pleasure of dining at some of the most spectacular restaurants in the world and there will definitely be more to visit in the future.

As I travel, I will keep this list updated with handy links for those who want to plan a visit themselves.

It isn't based on anything other than how much I loved the food, the service and how I felt when I dined there.

Please note! I do not include any restaurants from my home town of Sudbury, Ontario only because I would be biased. They are friends and colleagues and I always hold them in high regard! 🙂

If you visit any of these Fav 5 – let me know your thoughts!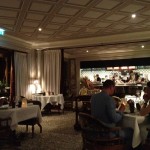 I had never experienced such a high level of service and such tasted such mouth-watering dishes until I visited this opulent restaurant of Joël Robuchon. I felt like a princess from the time I was greeted at the door. It has set the bar pretty high but I am always hoping that I will find another that could capture my attention like this place had.
---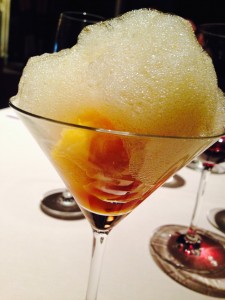 I originally had planned to visit another restaurant that first evening in Marbella, but due to extended renovation plans by the chef/owner, she recommended that I visit her friend's restaurant at the nearby golf course resort. It was a such a treat that I am now glad that I didn't get to dine at the other place. Chef Diego Del Rio Mena introduced me to a whole new flavour of Spain – and I still remember many of those dishes even today.
---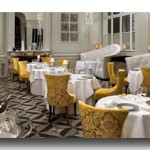 "Magical" is the only word that I can think of to describe my dining experience. Sitting in a white banquette for a delectable tasting menu served by a orchestra of world-class servers – and across from my table, I was looking at the garden of Versailles – sheep and all.  I couldn't have dreamed that any better!
---
4. The Bazaar by José Andrés – Beverly Hills, CA, USA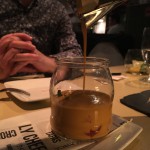 My adoration for this restaurant is not just the food (although sublime!) – but is about the entire concept. A slick cocktail bar, traditional Spanish dining room and an artsy and glamorous patisserie – all wrapped into one glamourous space! I can envision myself spending many an evening there in the future…
Click here for my full review.
---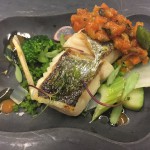 I was only in Valencia for a short while, but even if my quick visit was a part of my three-week holiday, this restaurant is still the one I rave about to everyone!
Click here for my full review.  AND Click here for the details on the tasting menu itself.
---
Want to night out with great cuisine and a chance to learn some great recipes?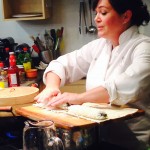 Why not join Stephanie for a cooking class?
So many class themes to choose from – and NO ONE ever leaves hungry!
CLICK HERE to see this season's schedule and for on-line registration.
To book a private class of 8 or more, email us by clicking here