Here is a little taste (so to speak) from the Tour of Italy Wine Class.
Bagna Cauda makes a zippy little dip for crudités, breadsticks and another layer of flavour to your antipasto tray.
Try pairing it with a classic bubbly Prosecco.
Bagna Cauda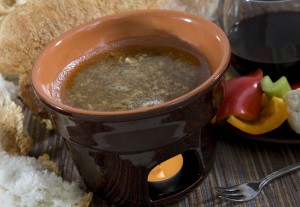 6 servings
3/4 cup olive oil
12 anchovy fillets
6 tbsp unsalted butter, room temperature
6 large garlic cloves, chopped
Blend oil, butter, anchovies and garlic in processor until smooth. Transfer oil mixture to heavy medium saucepan. Cook over low heat 15 minutes, stirring, occasionally. (Sauce will separate.) Season with salt and pepper.
Pour sauce into fondue pot or other flameproof casserole. Set pot over alcohol burner or gas table burner to keep warm. Serve with vegetables and bread.
---
Like this recipe? Why not try one of these as well?
---
Want to night out with great cuisine and a chance to learn a little about wine?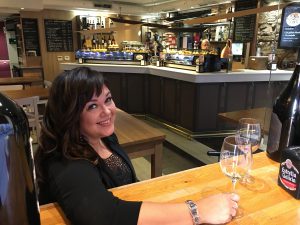 Why not join Stephanie at Wander Food & Wine for a wine tasting or class ?
OPENING FALL 2019!
CLICK HERE to see this season's schedule and for on-line registration.