Some cities that I have visited, even if it was only once, touched my heart or left me with such fond memories that I ache to visit there again.

This ranking will change over the years as I visit new cities around the world, but I hope it gives travellers enough of a quick overview to entice them to add one of them to their next itinerary.

P.S. Sudbury, Ontario, Canada will always be #1 in my heart. It is my home town, it's where I chose to live my entire life and where I opened my business and found my passion. Therefore, there is no need to add it to this list. 🙂
1. New York, U.S.A.
Just like it says in the movies – it's busy, it's bustling and there is always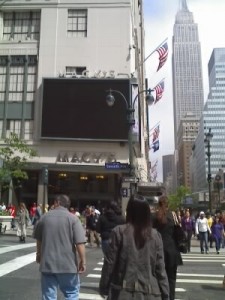 something happening. From the time my plane lands, I can feel the city's energy and I am instantly recharged. And there are so many options for dining, from creative food trucks to Michelin-starred establishments, you can always find something new to sample. I haven't found another city yet that inspires me, both personally and creatively than New York and so I travel there as often as I can. (Stay tuned for more about New York after my upcoming visit scheduled this fall!)
---
2. Dijon, France
In eastern France, Dijon is the capital of the Burgundy wine region. It was my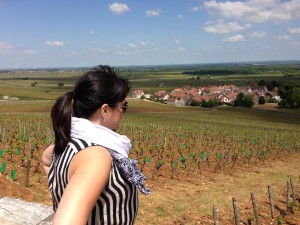 central point for my travels throughout that area, but I fell in love with the city of Dijon itself that I was happy to just wander the streets, visit their market and sit in a café. It isn't over-run with tourists, so it is easier to blend in with the locals and there wasn't one meal that wasn't a showstopper – even if it was a just a pastry from the market. The train takes you from the city center directly to the famous Burgundy vineyards in only 20 minutes and you can continue to hop on or off in several towns to make a full day of touring and tasting. I will be making a plan to return as soon as I can!
---
3. Bilbao, Spain
Along the northern coast of Spain, Bilbao is the largest city in the area and is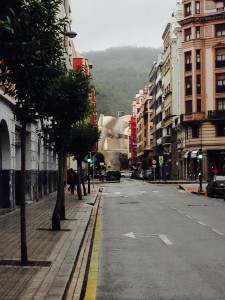 known as the capital of Basque Country. Although the city has a population of 1 million residents, it doesn't feel like it. It was my first stop in my trip to tour all of Spain, and although I was enjoying the rest of the country, I was always missing Bilbao just a little bit more. Some of best Spanish food and wine I have ever tasted was in this city and my mornings walking in the light rain to the café to sit and watch the locals go about their day were some of my favourite memories of my entire trip. I felt relaxed in Bilbao and so welcomed by their people. My next trip will be to use Bilbao as a central point to explore the rest of the Basque area so I can spend even more time there.
---
4. Montreal, Canada
Montreal, to me, is a little bit of Europe that I can visit whenever I want without the long flight. I can enjoy the big city feel of downtown and enjoy the newest and most exciting restaurants in Canada or I can easily spend a day in Old Montreal and lose myself in its history and culture.
I also love being able to walk throughout the downtown core to shop and dine using their easy-to-use underground pathways. Other cities now have this convenient feature, but Montreal's is an original.
---
5. Porto, Portugal
I fell in love with port here. I have sampled it and researched it and taught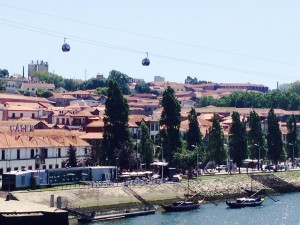 classes on it, but it was here in Porto that I understood it. Porto is in the north-eastern area of Portugal, along the famous Douro River and is the one of the oldest European centres. Exporting port wine was its claim to fame for centuries – and still is today. The downtown is built around the river so that there is a stunning view from wherever you are and the port houses are close enough to walk to for sampling whenever the craving hits you. I felt the city's quiet confidence and pride and I was mesmerized.
---
Looking for a speaker for your next event or conference?
Cooking demonstrations, wine pairing events and lectures, travel talks and MORE…
She speaks with passion, insight and FLAVOUR!
To book an event or learn more, email us by clicking here