Hotel Intur Palacio San Martin
Plaza San Martin, 5
Madrid
28013
Spain
+34917015000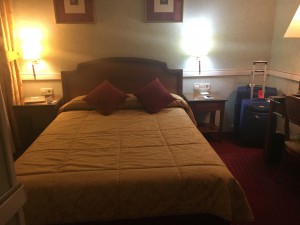 Visited: May 2016
What I liked…
location to downtown, Gran Via and major shopping areas
bed was ok – slept well 🙂
bathroom was a good size compared to the size of the room
shower was lovely! Great pressure and bathsheets were large and extra soft. Felt like a princess!
breakfast buffet was large and plentiful. We could have ordered fresh-cooked eggs to go along with it, but were more than satisfied with the selection of cold items and the beverages
even though the room the small, still had all of necessities like safe, desk, tv, mini bar, luggage racks and dual night stands with power outlets
What I didn't like so much…
more than 2 suitcases made the room feel even smaller. Closet wasn't large enough to hold large suitcases – maybe 1?
toiletries were ok but minimal. Hard to share the single shampoo.
Nespresso machines in the buffet were modern and impressive but without signs on how to use it and minimal serving staff around to demonstrate or explain, the lineups for a cup of coffee were long. Only hot water for tea was a little button on the machine in the centre that dispense it very slowly. I watched the frustrated tourists battle with the buttons and levers. Maybe they should have small carafes for table side service as well?
Funny note! After we came back to Madrid before flying to Johannesburg, we walked a different route to the Mercado de San Miguel and when we approached the corner of the hotel, we remembered the location as a place we stopped for a drink on their front courtyard a few years ago. I guess we just didn't remember it right away.
It was obviously meant to be…and we will most likely be back.
---
7 Islas Hotel
Calle de Valverde, 14,
28004 Madrid, Spain
Visited: May 2016
What I liked…
Lobby and lobby bar area are very large and spread out with art installations, eclectic furniture and a serene atmosphere
The wall of storage units for self-serve access for storing luggage and more is an ngenious idea. We could have stored excess luggage or shopping bags there at any time during our own stay with a combination lock (provided) to use as we needed.
Bathroom is a comfortable size for 2 people. Although it was only a single sink, there was ample mirror, counter and floor space so we weren't fighting for elbow room.
Location to the busy Gran Via street is handy and for those taking the subway, the Gran Via station is a few minutes away.
Lobby bar cafe had a terrific selection of snacks and drinks – Spanish-style but with a little international flare. (Curry chicken croquetas!)
What I didn't like so much…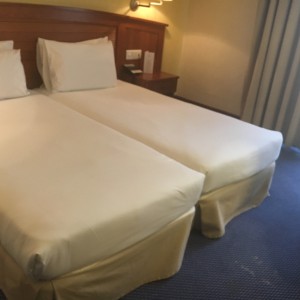 Main part of hotel room was a little small, but for the price of the room (114 euros) it was a good value.
Only room available was twin beds, although the hotel wasn't full. For one night, however, it wasn't that much of an issue.
Mini bar only had 1 bottle of regular water and 1 bottle of sparkling. No where aside form lobby bar to buy more.
Carpet in our room was a little tired and worn. I am not sure if they are slowly updating the hotel, but if they take the upgrades and details from the lobby up to the rooms, it will be a fantastic little boutique hotel.
For a quick one-night stay, the hotel was a great find – with a great price. If they upgrade the rooms at all, I am sure that the price will increase as well, but as long as the value is there, it will be well worth the visit!
---
Looking for a speaker for your next event or conference?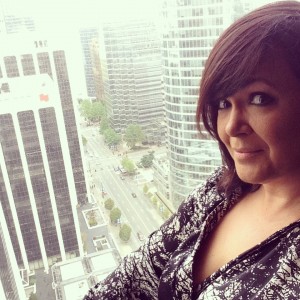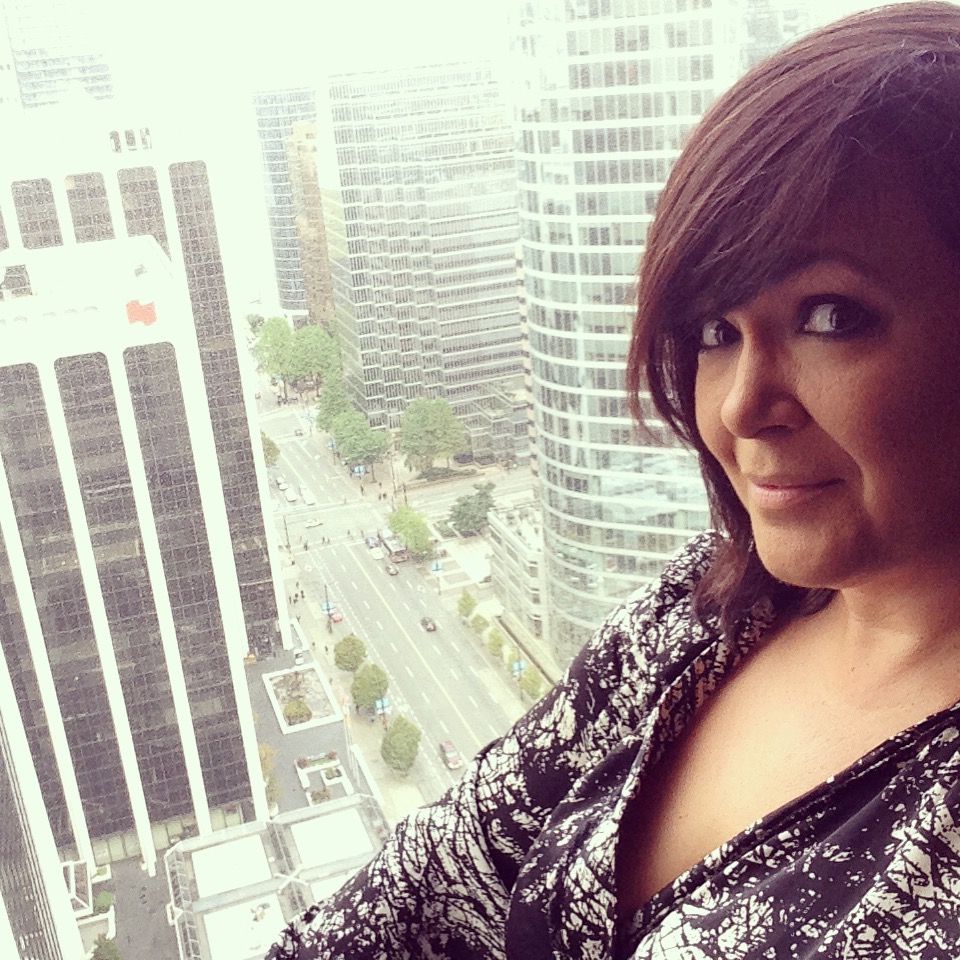 Cooking demonstrations, wine pairing events and lectures, travel talks and MORE…
She speaks with passion, insight and FLAVOUR!
To book an event or learn more, email us by clicking here