Your host, Stephanie Piché, and her Flavour Crew serve up interviews, recipes, tips and the occasional bar-side chat...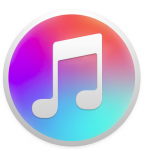 SUBSCRIBE ON ITUNES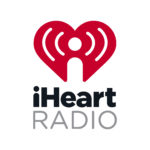 LISTEN ON iHeartRadio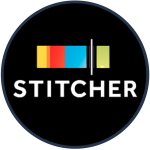 LISTEN on STITCHER RADIO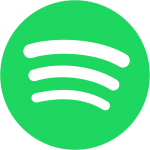 LISTEN on SPOTIFY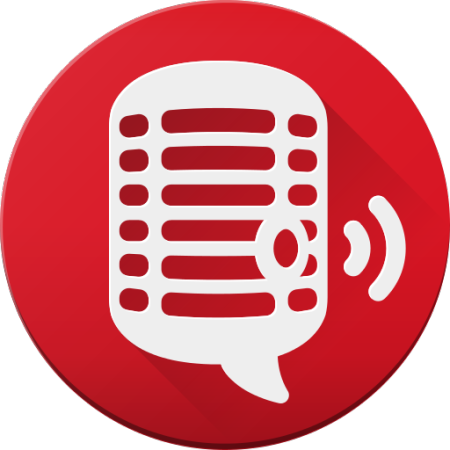 LISTEN on Player FM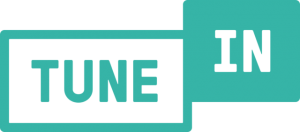 LISTEN on TuneIn Radio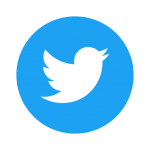 FOLLOW STEPHANIE ON TWITTER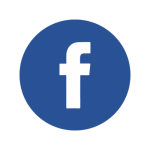 LIKE US ON FACEBOOK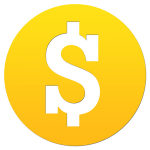 ADVERTISE WITH US


 SIGN UP BY EMAIL
---
Christmas Traditions
Episode Notes
A note from Stephanie...
Christmas to me means friends and family.Period.

Last year, I talked to my family a bit but since the show was only hosted by myself, I didn't get to share any other thoughts or perspectives...or recipes. 🙂

Cynthia joins me for this episode with a couple of cocktails and easy snacks that you can make today to share with YOUR friends and family.

From all of us here at Flying For Flavour - Merry Christmas to you and yours!
Note: If you are just finding this podcast page through a Google search and haven't listened to it before...you can either click on the built-in player below, click on the red box on the bottom to see ALL the episode links OR just look for us on the other players mentioned above!
________________________________________
Featured Brands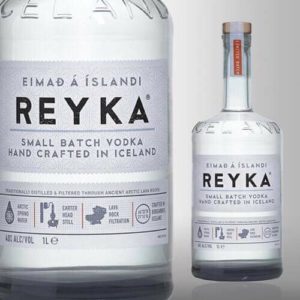 Here's a great review of Reyna to tell you a little more about it...
https://www.thespruceeats.com/reyka-vodka-review-760659
_________________________________
Resources, Links & Recipes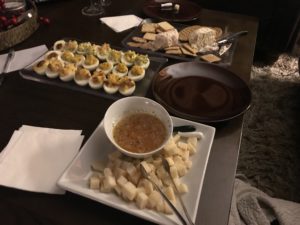 Bacon-And-Cheese Devilled Eggs
Servings: 12 Servings
6 Eggs,Cooked
1/4 c Sharp Cheddar Cheese, Grated - Plus More For Garnish
1/4 c Mayonnaise
2 slices Bacon, Cooked And Chopped
2 tsp Bacon Fat
Salt And Pepper
Hot Sauce,To Garnish
DIRECTIONS
Carefully slice the cooked eggs in half. Scoop out the yolks into a bowl. Add cheese, mayonnaise, bacon and bacon fat. Mix well and pipe or spoon into the egg white halves. Season with salt and pepper and a dash of hot sauce just prior to serving.
Eggs Stuffed With Smoked Salmon And Cucumbers
Servings: 20 Servings
10 large Eggs
2 oz Smoked Salmon, Finely Chopped
3 tbsp Mayonnaise
1/4 cup Cucumber, Finely Chopped
2 tsp Fresh Dill, Chopped
Dill, For Garnish
Pepper
DIRECTIONS
1. In a 4-qt saucepan, place eggs and enough cold water to cover by at least 1 inch; heat to boiling on high. Immediately remove saucepan from heat and cover tightly; let stand 15 minutes. Pour of hot water, and run cold water over eggs to cool. Peel eggs.
2. Slice eggs lengthwise in half. Gently remove yolks and place in medium bowl; with fork, break yolks into chunks. Reserve 1 tbsp chopped salmon. To egg yolks, add mayonnaise, cucumber, 2 tsp chopped dill, 1/8 tsp pepper and remaining salmon; gently stir to combine. (Egg yolk mixture and egg whites can be covered separately and refrigerated up to 24 hours.)
3. Place egg whites on serving dish or in a jelly-roll pan lined with paper towels (to prevent eggs from rolling). Spoon about 1 tbsp egg- yolk mixture into each egg-white half. Top eggs with reserved chopped salmon. Cover eggs and refrigerate up to 4 hours. Just before serving, garnish with dill sprigs.
Mild Curry Devilled Eggs
Servings: 8 Servings
4 Eggs
2 1/2 tsp Mayonnaise
1/8 tsp Curry Powder
Salt And Pepper,To Taste
1/8 cup Green Onion, minced
1/8 tsp Paprika
DIRECTIONS
Put eggs in a pot of cold water, set it on the stove, and bring to the boil uncovered. As soon as you see bubbles, turn off heat, slap on lid, and leave 10 minutes. Drain the eggs and give them a shock under cold running water. Peel. Halve the eggs and remove the yolks. Mash them with the mayonnaise and curry powder to taste. Season with salt and pepper, and a little chopped green onion. Stuff the whites with the yolk mixture and arrange on a serving platter. Sprinkle with paprika before serving.
Goat Cheese Stuffed Eggs
Servings: 12 Pieces
6 large Eggs, Hard Boiled And Peeled
2 oz Goat Cheese
3 tbsp Mayonnaise
2 tbsp Chutney
2 tbsp Pecans,Finely Chopped
2 tbsp Celery,Finely Chopped
Salt And Pepper
Parsley, Chopped
DIRECTIONS
Halve eggs lengthwise. Remove yolks; place in small bowl. Mash yolks with fork; stir in goat cheese, mayonnaise, chutney, pecans and celery. Add salt and pepper to taste. Fill egg whites evenly with yolk mixture. If desired, garnish with parsley and additional goat cheese and pecans.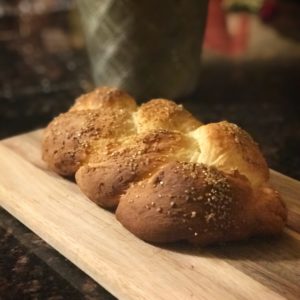 Finnish Coffee Bread (Pulla)
Makes 2 Loaves
1 cup milk
5/8 cups sugar + 1 tsp
1/2 tsp salt
1/4 lb butter
1 1/2 eggs + 1 beaten
1 tsp cardamom (pre-ground or preferably freshly crushed)
1 pkg dry active yeast
1/4 cup warm water
4 1/2 cups all-purpose flour + extra for the counter/board
DIRECTIONS
1. Combine yeast, 1 tsp sugar and 1/4 cup warm water (not hot) in a bowl. Set aside to allow the yeast to bloom.
2. Warm milk, sugar, salt and butter over low heat until butter is just melted (do not boil) and then remove it from the heat to cool to almost room temperature.
3. In large mixing bowl, beat eggs with a hand mixer until fluffy. Add crushed cardamom.
4. Add the cooled milk mixture to the eggs, add 1 cup of flour and beat together. Add the bloomed yeast.
5. Beat remaining flour into mixture, 1 cup at a time, until the dough/batter is sticking to the top of the beaters. Use a spoon to stir in the rest of the flour until a soft dough forms that won't stick to your hands. Knead dough until smooth - about 5-7 minutes.
6. Shape the dough into a large ball. Set it in the bottom of the large mixing bowl (or another bowl that is sprayed with cooking spray), cover loosely with a clean tea towel that is sprayed lightly with cooking spray and let the dough rise in warm place until doubled.
7. Punch down the dough and knead again for another 5 minutes.
8. To shape into the traditional braids, roll dough into long strips and braid, tucking the ends under slightly.
9. Carefully move each braid onto greased cookie sheets or pans, cover with clean, sprayed tea towels again and let them rise a second time until doubled. Brush braids with the remaining beaten egg and sprinkle with decorating sugar or sliced almonds.
10. Bake each braid in a pre-heated 350*F for approximately 45 minutes or until light, golden brown.
Truffled Honey And Parmesan Bites
Servings: 4 Servings
INGREDIENTS
1/2 tsp Black Peppercorns,Ground
1 1/2 tsp Black Truffle Oil
1 tbsp Dry White Wine
3 tbsp Honey
8 oz Parmesan, Left Whole
DIRECTIONS
In a mixing bowl, whisk peppercorns, honey, truffle oil and wine until smooth and syrupy. Transfer to a serving bowl and set aside. 2. Using a good, sharp knife, remove the tough outer rind from the parmesan. Break cheese into bite-size chunks and place on a serving platter with the honey dip.
Dunk and enjoy.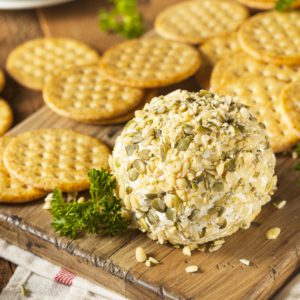 Cynthia's Cheese Ball
1 package of cream cheese, cubed (room temperature)
1 can of flaked ham (drainer)
1/3 cup of shredded cheddar cheese
1/2 tsp of Worcestershire sauce ( or a couple of shakes like I do!)
Tabasco sauce to taste
1 cup Crushed walnuts (optional)
1. Mix all of the ingredients together in a bowl until well blended.
2. Form a ball. I wrap it in plastic wrap to help keep my hands a little cleaner, but you could also use plastic gloves or dig right in with clean hands.
3. Wrap the ball in plastic wrap and place in the fridge for an hour or so to let the cheese firm up a bit.
4. If you are sure there are no but allergies on your guest list, roll the ball in crushed nuts just before serving.
5. Serve on a plate or platter with your favourite crackers.
I've also made this with "spreadable" or "whipped" cream cheese for a softer cracker spread. It was much easier to put on my crackers, but doesn't form a ball as nicely as traditional cream cheese.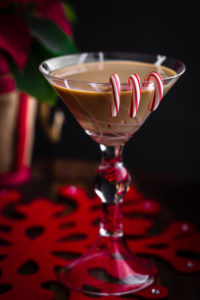 Chocolate Peppermint Martini
1 cup chocolate milk
1oz vodka (we used Reyka as mentioned above)
1oz creme de cacao (or other chocolate liqueur)
1/2 oz peppermint schnapps (or peppermint liqueur)
peppermint/candy canes for garnish
Shake all in a blender with plenty of ice (except garnishes) and strain into a chilled martini glass. Feel free to rim your glass with crushed chocolate, crushed chocolate cookies, crushed candy canes or a simple mini candy cane hanging over the side of the glass.
,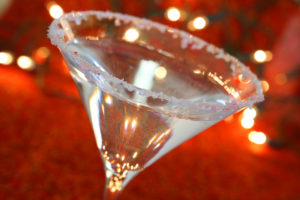 Peppermint Martini
1 1/4 oz vodka (we used Reyka as mentioned above)
1 1/4oz white creme de cacao
3/4oz peppermint schnapps
crushed peppermint candy for garnish
Shake all in a blender with plenty of ice (except garnishes) and strain into a chilled martini glass that is rimmed with the crushed peppermint candy.
Stephanie Piche makes Pulla ... today on CBC's Up North.Listen to the full interview on Up North CBC here:http://www.cbc.ca/player/play/831271491885See Stephanie's recipe in the comments below.

Posted by Wendy Bird on Monday, December 12, 2016
  ________________________________________
Please make sure to rate Flying For Flavour on iTunes so we can spread the passion for all things food, wine & travel!

Have a show idea or a suggestion of someone Stephanie & the Flavour Crew should interview?
Email us at: