This was a travel log & article originally written for Legacy Catering's newsletter, Lavish Life. (Written September 2014, published June 2015.)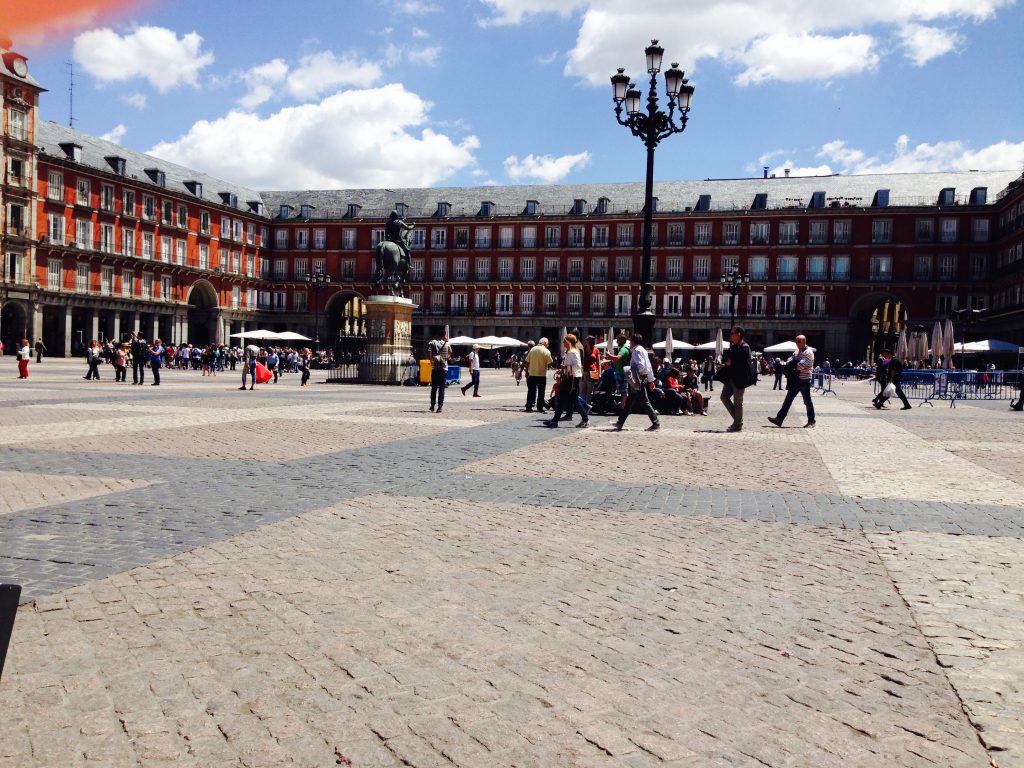 You hear about large, historical cities like Madrid and you can't help but feel a little intimidated as you drive onto the outlying streets...and the buildings get larger and older, crowds get bigger and traffic slows...
Once you find a place to park and drop your bags off at your hotel - especially if you are situated in the downtown core, everything you could possibly need or want in a cultural mecca is within a short walk.
We chose Hotel Atlantico for its location and great views on most travel sites online. It did not disappoint. The rooftop terrace became my office-away-from-home most afternoons for the calming views of the city skyline and to catch a few rays of sunshine before we headed to the shaded patios and walkways below.
There are many small cafés, bars and bakeries along most streets...which is a great excuse to divide up your usual 3-square-meals-a-day plan into 6 or more stops. This is the Spanish way after all!
If you are looking for a refresher mid-day, I would highly recommend the classic, traditional Sangria. Made with red wine, brandy and a variety of fresh fruits, it is nothing like the versions we see in most chain restaurants in North America.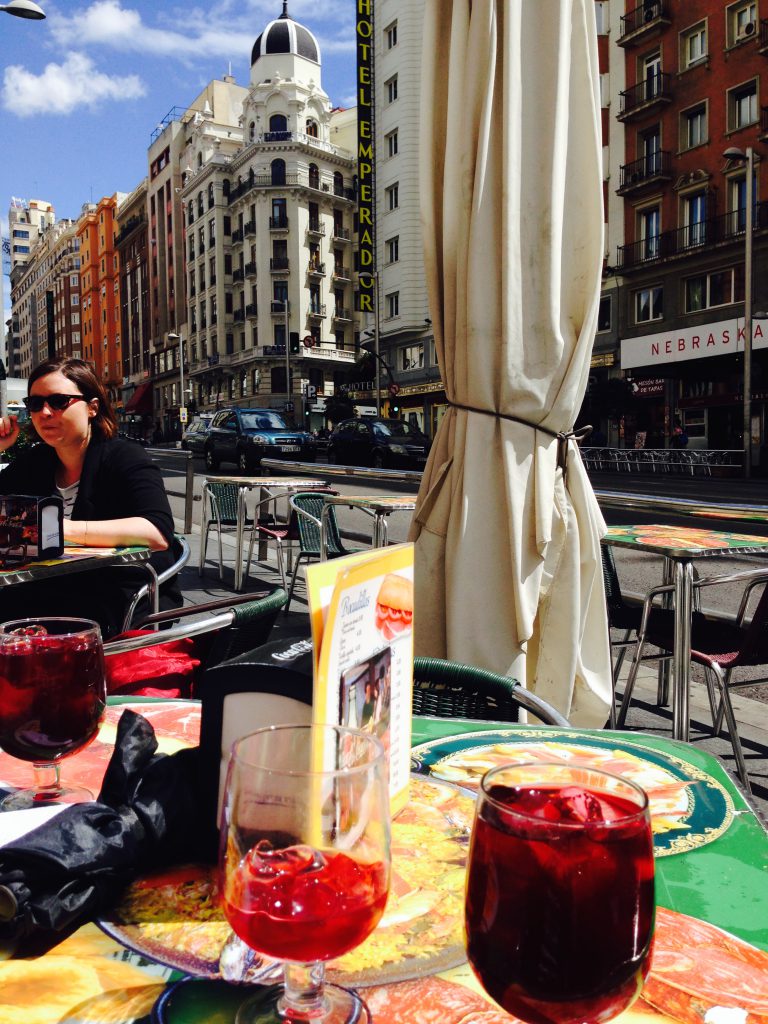 (See below for one of my favourite recipes.)
Another fun choice for a break in the day, is to skip traditional lunch service altogether and look for the local market. Although, in Toronto, we have bragging rights to the largest (and best) market in the world (Great job, St. Lawrence Market!), the market in Madrid - Mercado de San Miguel - is much more social and interesting and can easily be a destination for breakfast, lunch, dinner or any snack (tapa) in between.
Aside from the usual stands filled with local deli meats, cheeses, fruits and vegetables, you can find assorted pre-made tapas for sale at €1 to €3 at most, you can also find several beer stalls and wine bars offering local and international selections for sampling - and served in real glasses!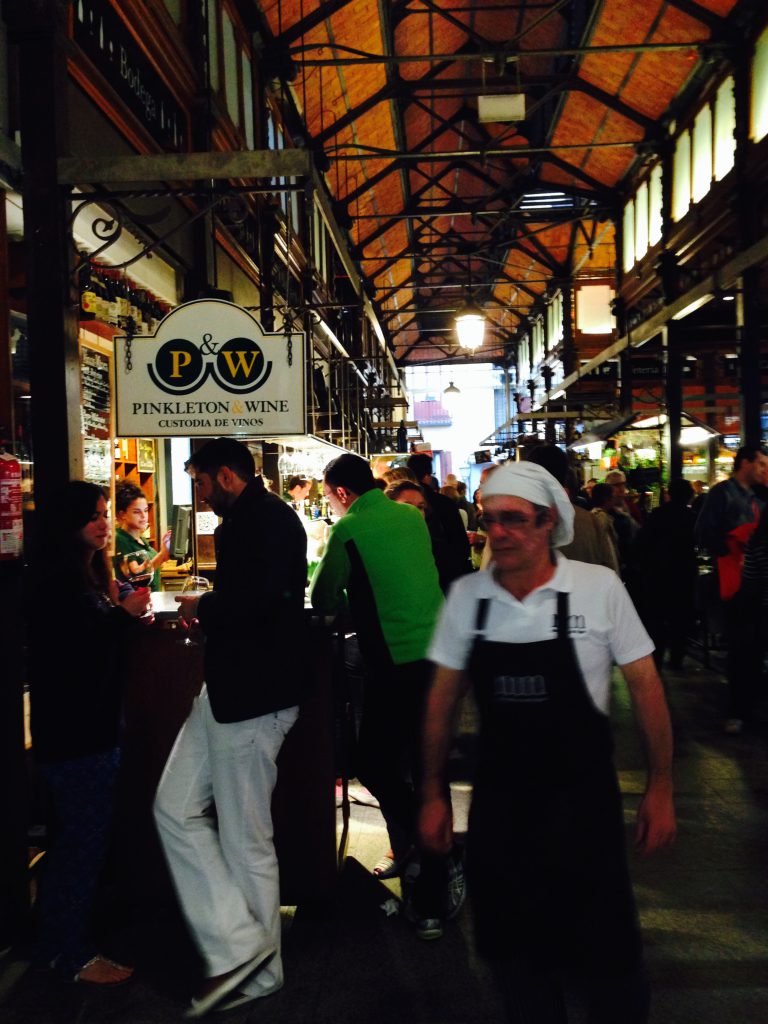 Tapas and other ready-to-eat fare are served on ceramic white plates with silver and napkins for you to take to any available seat throughout the building. The market's staff come around often to clear tables so you can easily get up to find your next next treat and move along on your gastronomic journey.
For a special night out, I would also suggest that you set aside an evening to catch one of the infamous flamenco shows - some which also include a dinner option. Corral de la Moreria has won numerous awards internationally and still brags that it is world-reknown as the BEST FLAMENCO SHOW IN THE WORLD.
We were more than impressed with the talents of their flamenco artists. Mesmerized at times, it was difficult to remember to take photos and even to eat our meal!
...and yes, I am sure that many of you are asking about the shopping.
For those of you who know me well, know that I am NOT a shopper. If I need something, I'll hunt for it but I don't have the patience to window shop or browse.
BUT for those of you who can easily spend the day drifting through shop after shop of locally-produced and brand-name fashions - this is your city! Designer shirts, leather goods, espadrilles (traditional Spanish shoes/slippers) and many, many shoe stores...the wonderful part is that most stores' wares are reasonably priced. Even among the tourist-laden streets with its bustling souvenir shops, the in-between local clothing shops have many great-priced finds that will tempt you to buy that extra suitcase to drag your treasures home.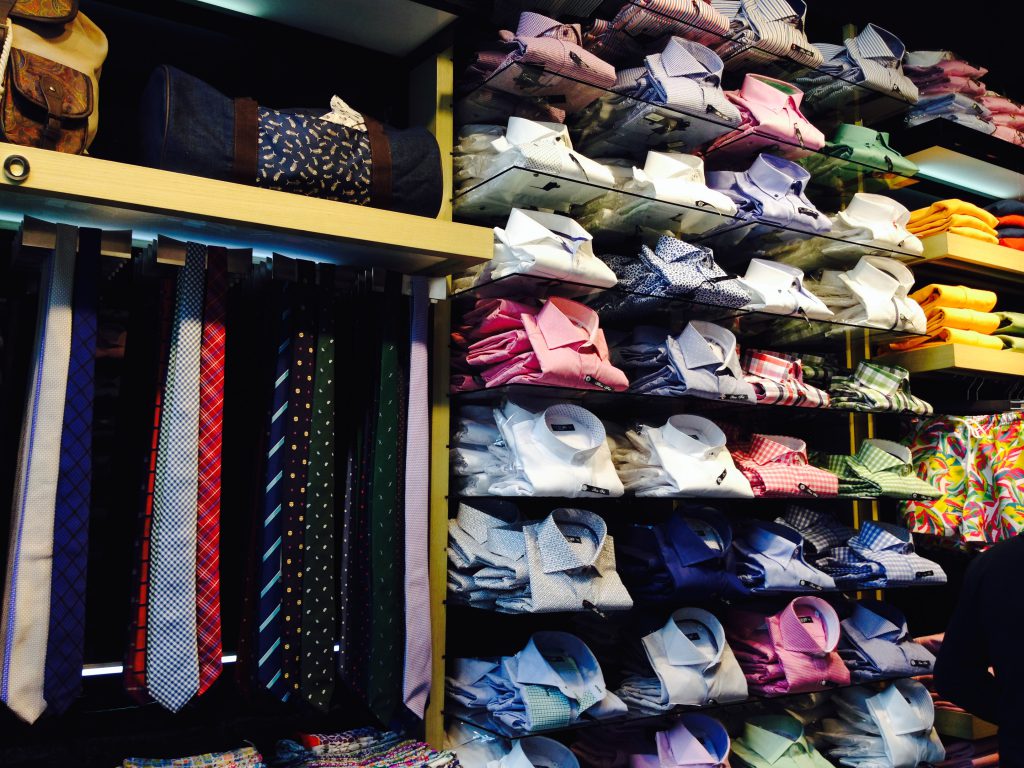 One other spot to mention...or several, I should add...are the many "plazas" or courtyards that are built into the city's overall design.
Plaza Mayor became a favourite stop of ours for a quick bite and some interesting people-watching...and for some creative street entertainers who spend their afternoons singing and dancing for those passing by.
...and finally....THE dinner!
Everyone asks me where I find my dining destinations...and I admit that I am a bit of fan of many hours of research prior to our leaving Canada. I prefer to book one spectacular evening out at each destination and then let the locals lead me the rest of the way.
I had read a little about Casino de Madrid before I made the reservation, but upon arrival I was even more impressed. It is not a casino - and never was. It is an old "club" of sorts - for local dignitaries, politicians and the city's elite. It's main restaurant "La Terraza del Casino de Madrid", directed by Paco Roncero and advised by the infamous Ferran Adria,  was awarded 2 Michelin stars and is open to the public by reservation most days of the week.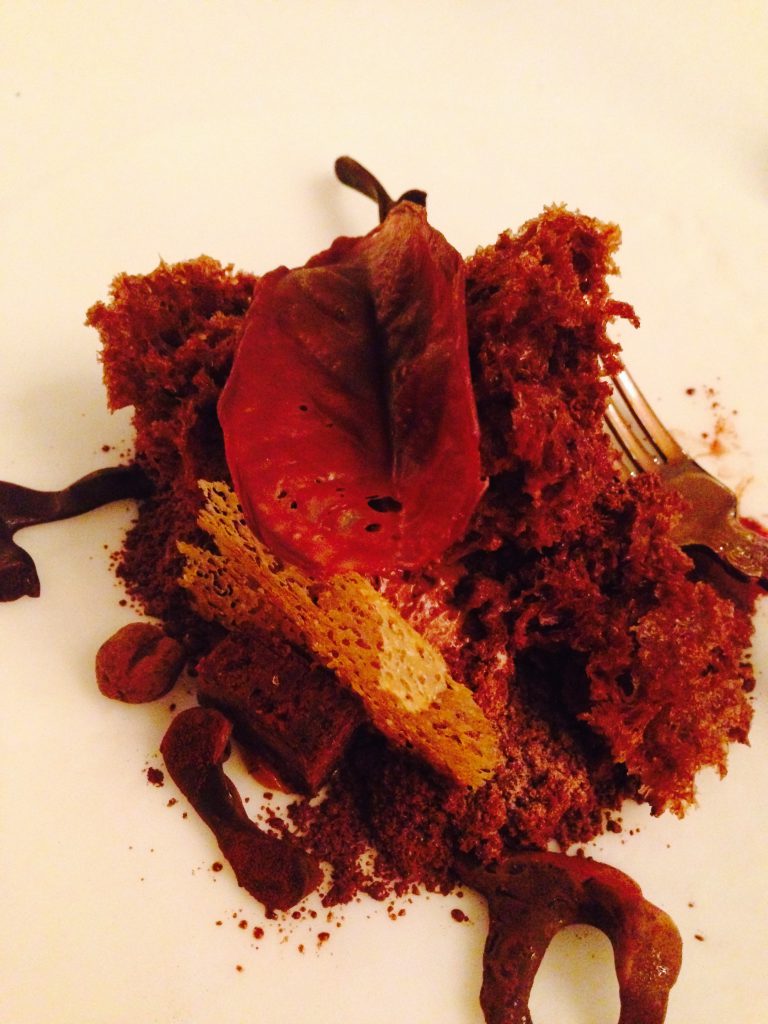 We took this opportunity to sample their "degustation" (tasting) menu and were more than impressed! Innovative presentations, almost-ingenious menu selections, table-side creations, and top-notch attention to detail is the obvious reason why this hot spot was awarded its second Michelin star.
Although most of these high-end dining establishments are a treat, I always suggest planning out your dining budget for your vacation in advance.
If you are planning on splurging for a meal like this (and may even choose to add the paired wines to the menu), plan to stick to small cafés and tapas for the rest of that day's meals - and even for the day before and after.
Spain is well-known for its spectacular dining spots, but it is also proud of its smaller eateries where the locals can show off the simplest dishes to anyone - at any price.
For the budget traveller, although surprising, Madrid is a terrific choice for stretching your dollar to see the best of Spanish food and entertainment.
Ready to add some Sangria to your usual offerings this season?
Red Sangria
1 x 750ml bottle fruity red wine (such as Merlot)
4 oz brandy
3 oz Simple Syrup (or sugar - to taste)
1 cup mixed chunks of seeded oranges, lemons and limes
Ice
In a pitcher, combine the red wine, brandy, Simple Syrup and fruit. Refrigerate until the drink is chilled and the flavors are blended, 4 to 8 hours. Serve the sangria in chilled, ice-filled wineglasses and top with soda water as needed.
---
Looking for a speaker for your next event or conference?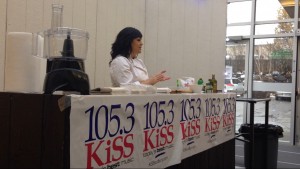 Cooking demonstrations, wine pairing events and lectures, travel talks and MORE...
She speaks with passion, insight and FLAVOUR!
To book an event or learn more, email us by clicking here