4 Servings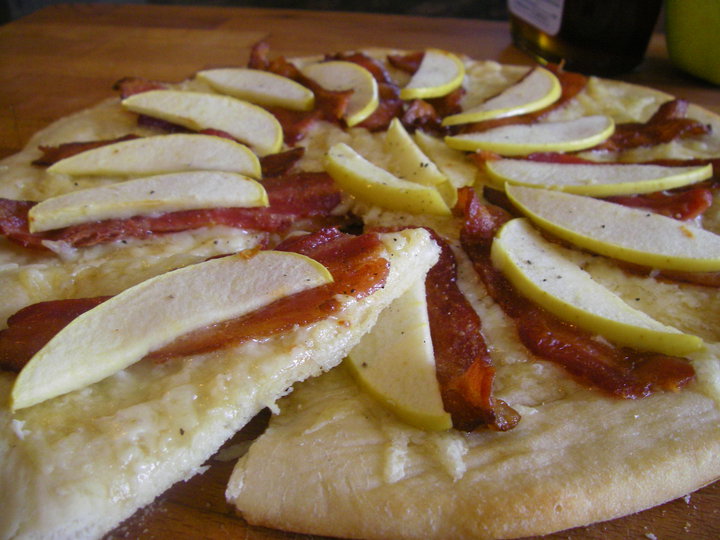 NOTE: If you are preparing this ahead of time, toss the apple slices in a teaspoon of lemon juice to keep them from turning brown.
INGREDIENTS
1 pre-baked flatbread, preferably thin crust (homemade or store-bought)
1 Granny Smith apple, thinly sliced
2-3 slices of bacon, cooked, crumbled
4 tsp pure maple syrup
1/2 cup grated old white cheddar
DIRECTIONS
Preheat oven to 350F. Scatter cheddar evenly over the surface and arrange apple slices and bacon on top of the cheese. Transfer flatbread to a baking sheet and bake for 10-12 minutes or until cheese is beginning to bubble and the edge is beginning to brown. Drizzle flatbread with maple syrup, slice and serve warm.
---
Like this recipe? Why not try one of these as well?
---
Want to night out with great cuisine and a chance to learn a little about wine?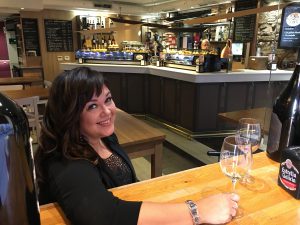 Why not join Stephanie at Wander Food & Wine for a wine tasting or class ?
OPENING FALL 2019!
CLICK HERE to see this season's schedule and for on-line registration.