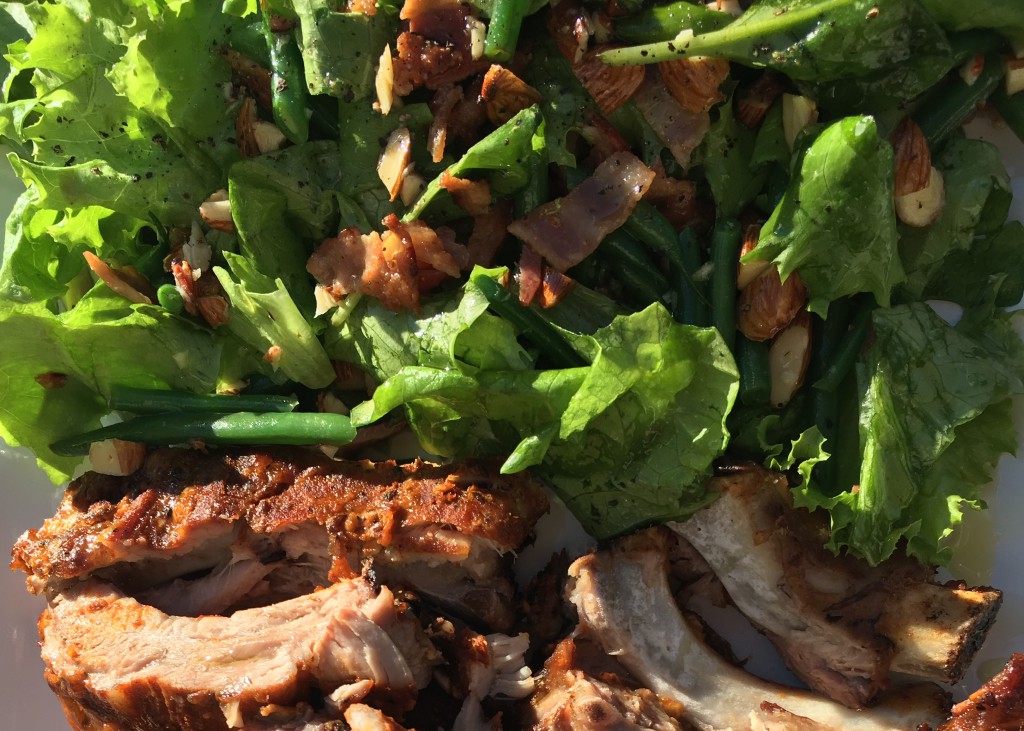 4 side servings
Note: French green beans are the slim variety usually found in cello packages. They can be enjoyed raw, as well, if you would rather not take the step to blanch them - but they won't be as green! 🙂
1/2 - 3/4 cup French green beans (about 12-15), blanched in salted water, chopped into 1" pieces
4 slices of bacon, chopped
1/3 cup raw almonds, roughly chopped
1 cup green leaf lettuce, washed, dried and torn
1 cup baby spinach, washed, dried
1/3 cup white wine vinegar
1 tsp fresh thyme, leaves only
1/4 cup extra virgin olive oil
salt and pepper
Directions:
Add beans and almonds to a salad bowl or another bowl for tossing. Top with lettuce and spinach.
In a non-stick frying pan, cook the bacon over medium-high heat until starting to crisp. Add thyme leaves and vinegar and reduce heat to low. Whisk in olive oil slowly directly into the pan.
Add warm dressing to salad bowl, toss gently and season with salt and pepper to taste. Serve immediately.
---
Like this recipe? Why not try one of these as well?
---
Want to night out with great cuisine and a chance to learn a little about wine?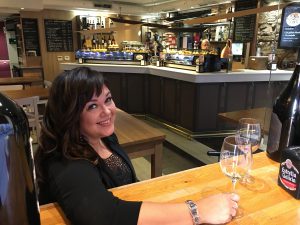 Why not join Stephanie at Wander Food & Wine for a wine tasting or class ?
OPENING FALL 2019!
CLICK HERE to see this season's schedule and for on-line registration.