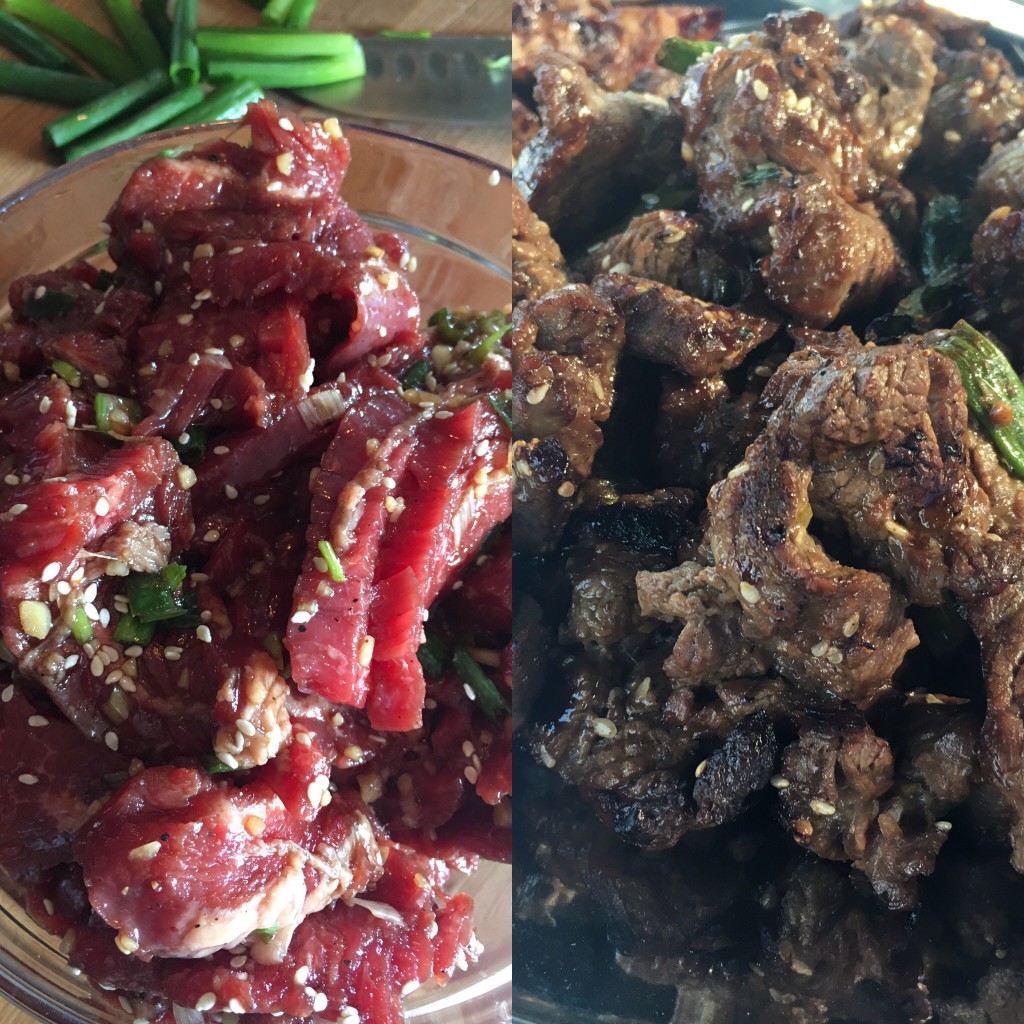 This is one of the easiest skewer recipes to prep and serve! It was always a hit at my catered events and is my go-to beef recipe for appetizers lately.
Makes 4 servings
1 lb flank steak, thinly sliced
5 tbsp soy sauce
2 1/2 tbsp white sugar
1/4 cup chopped green onion
2 tbsp minced garlic
2 tbsp sesame seeds
2 tbsp sesame oil
1/2 tsp ground black pepper
DIRECTIONS:
Place the beef in a mixing bowl.
Add remaining ingredients to the bowl and cover and refrigerate for a few hours or preferably overnight.
Thread the beef onto metal skewers (or pre-soaked bamboo skewers).
Preheat an outdoor grill for high heat and lightly oil your grill top surface.
Grill each skewer for a couple of minutes per side (or to your desired doneness) and serve right away.
---
Like this recipe? Why not try one of these as well?
---
Want to night out with great cuisine and a chance to learn a little about wine?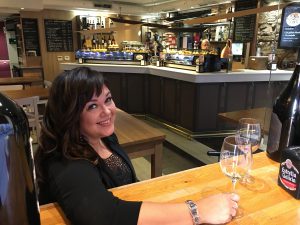 Why not join Stephanie at Wander Food & Wine for a wine tasting or class ?
OPENING FALL 2019!
CLICK HERE to see this season's schedule and for on-line registration.