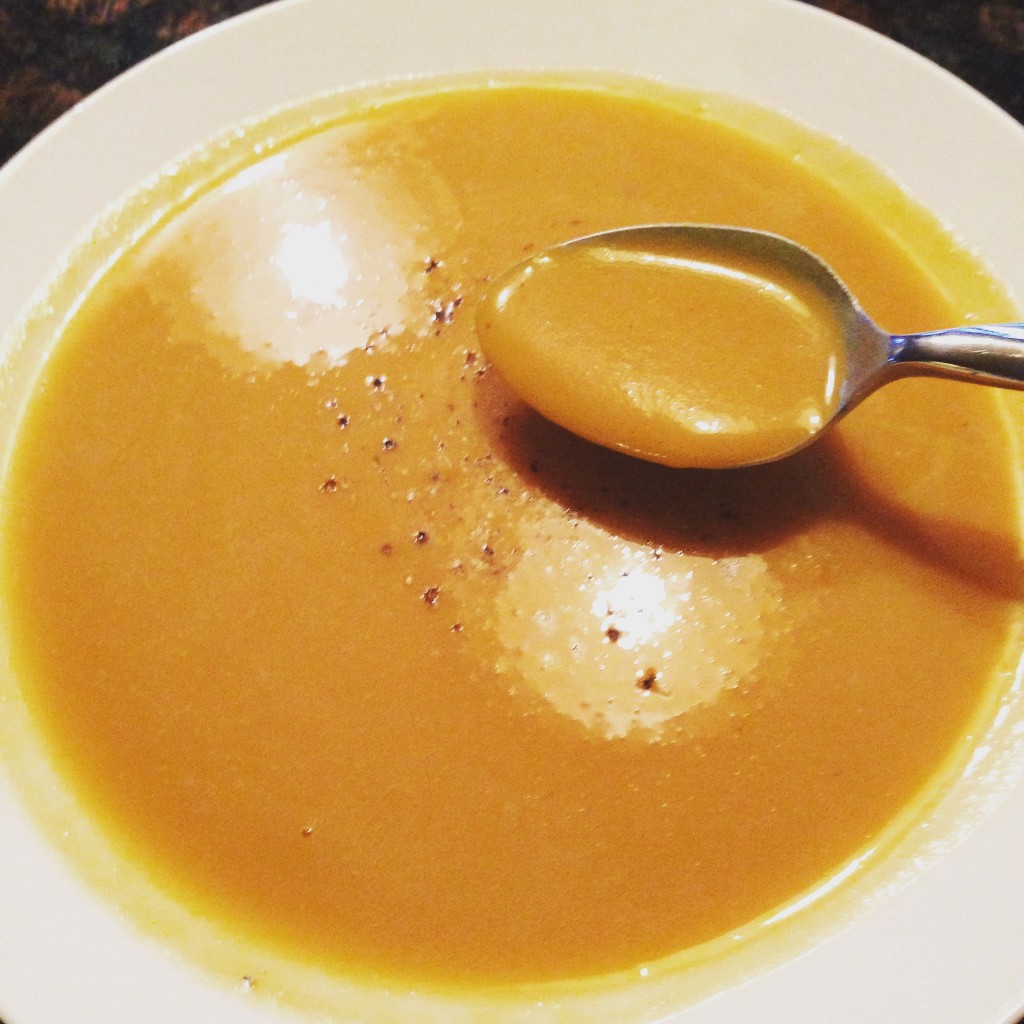 4 Servings
Feel free to try different squash or sweet potato for this soup recipe. Just check the seasoning before serving so it isn't too sweet.
3 cups butternut squash, peeled, cored & chopped
3 cups vegetable stock
2 fuji apples, peeled, cored & chopped
1" piece of fresh ginger, peeled and crushed slightly
1 bay leaf
1 tbsp sage leaves, left whole
1 clove garlic
1/3 cup heavy cream
cheesecloth and string
salt and pepper, to taste
In a medium pot, add squash and apple and cover with stock. If the stock is not covering the squash by about 1/2-inch, then top up with cold water until it reaches the correct level. In a piece of cheesecloth, place the sage leaves, ginger, bay leaf, and garlic clove - tie tightly with the string and place bouquet in the pot.
Bring the soup to a boil, reduce to a simmer and then cover and cook for 20 minutes or until squash is extremely tender.
Remove from the heat and remove bouquet garni (cheesecloth pouch).
Either using an immersion hand blender or by pouring the soup in batches into a blender, puree the soup until it reaches a smooth consistency.
Once back into the pot, add the cream, stir well and then season to taste with salt and pepper. Garnish with bacon bits, croutons, or crispy fried onions and serve warm.
---
Like this recipe? Why not try one of these recipes as well?
---
Want to night out with great cuisine and a chance to learn a little about wine?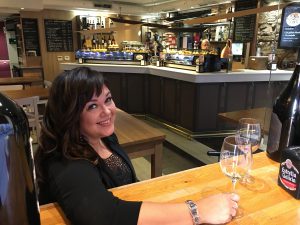 Why not join Stephanie at Wander Food & Wine for a wine tasting or class ?
OPENING FALL 2019!
CLICK HERE to see this season's schedule and for on-line registration.