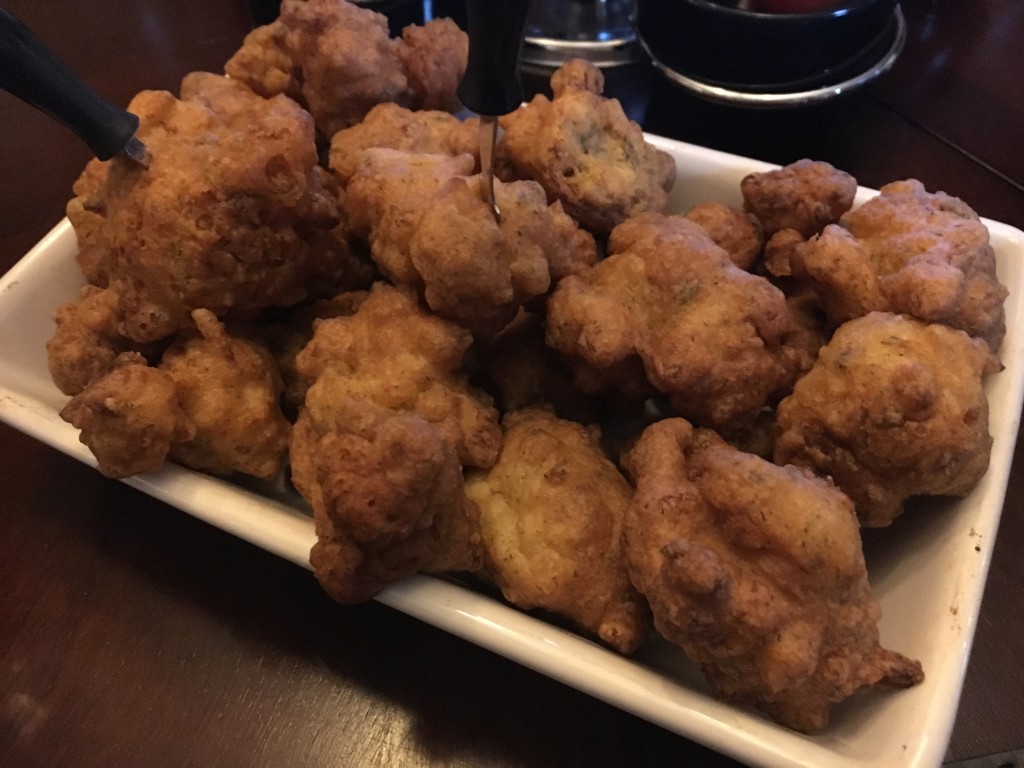 Makes about 3 dozen fritters.
4 large eggs
1/4 teaspoon freshly ground pepper
Salt
1/2 tsp dried dill
1 cup all-purpose flour
1 teaspoon baking powder
1/2 large head of cauliflower, florets finely chopped (2 cups)
1 1/2 teaspoons extra-virgin olive
oil, plus more for frying
1. Bring a medium saucepan of salted water to a boil. Add the cauliflower and cook for 4 minutes. Drain well, then spread the cauliflower on a paper towel–lined baking sheet to cool; pat the cauliflower dry and crumble or chop the cauliflower into small chunks.
2. In another bowl, combine salt with the baking powder, pepper and dill. Add in eggs and beat well with a whisk. Whisk in flour and stir in the cauliflower. You should end up with a light batter, speckled with cauliflower.
3. Heat a heavy bottom pot on high and add about a 2-3 inches of oil. Once the oil is hot, drop in tablespoons of the fritter batter and cook each side until brown until golden brown, about 2 minutes in total. Transfer the browned fritters to a large rimmed baking sheet and keep in a warm oven while you repeat with the remaining batter.
4. Once they are all cooked, transfer to a platter and serve with Greek yogurt, heavy sour cream or crème fraîche.
---
Want to night out with great cuisine and a chance to learn a little about wine?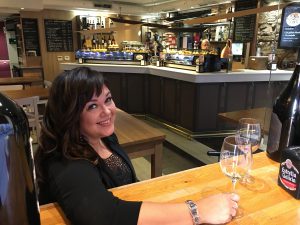 Why not join Stephanie at Wander Food & Wine for a wine tasting or class ?
OPENING FALL 2019!
CLICK HERE to see this season's schedule and for on-line registration.