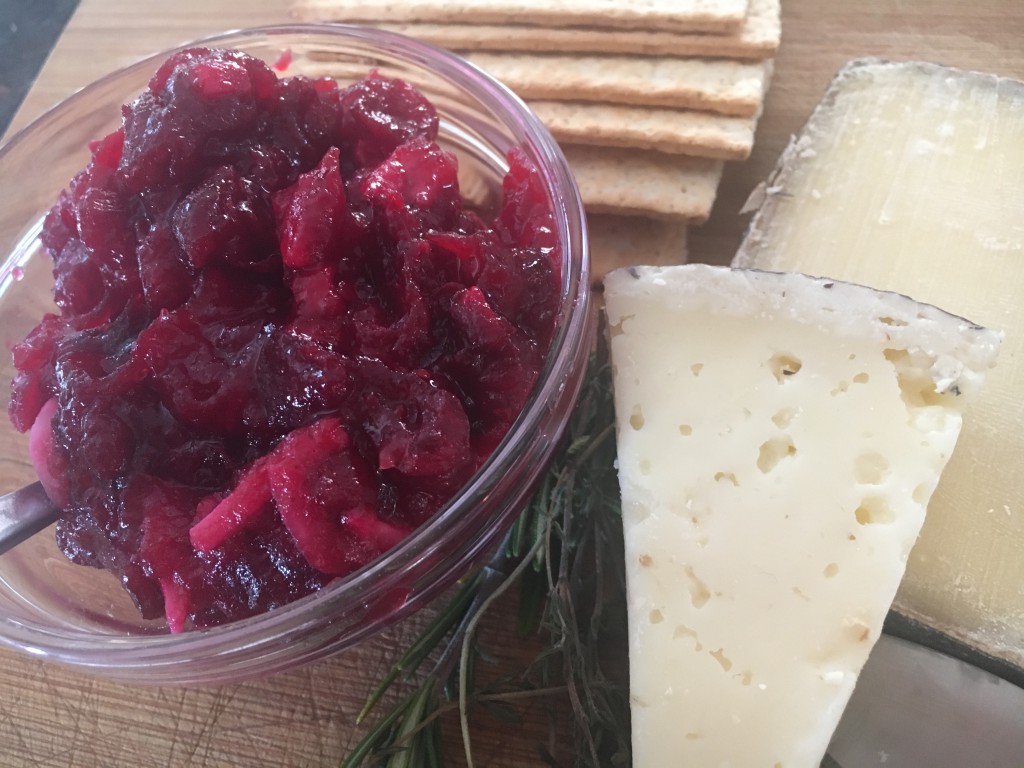 "Relish, you say? How is this an appetizer?"

I add a small bowl of this alongside wedges of cheese on my cheeseboard.
I top a wheel of brie with this and bake it in the oven.
I spoon it on French Toast.
I serve it with my Parmesan Biscotti.
I add it with goat cheese into quick rolls of puff pastry or phyllo dough for appetizer mixups.

..and I am sure you can think of other ways to serve this tasty treat!
Makes about 2.5 cups
2 cups dried cranberries
3/4 cup port
3/4 cup cranberry juice
2 oranges, zested and juiced
1/2 cup slivered almonds, toasted and finely chopped
DIRECTIONS:
1. Combine cranberries, port, zest and juices in a small saucepan.
2. Bring to a boil, then cover and reduce heat so mixture just simmers for 10 minutes.
3. Remove cover, increase heat to medium and, stirring often, reduce for 2 to 3 minutes or until thickened. Remove from heat, stir in almonds and cool before serving.
To make ahead, cover and refrigerate for 3 to 5 days.
---
Like this recipe? Why not try one of these as well?
---
Want to night out with great cuisine and a chance to learn some great recipes?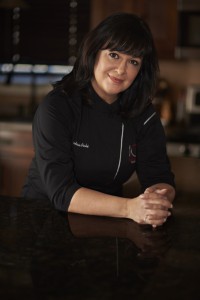 Why not join Stephanie for a cooking class?
So many class themes to choose from - and NO ONE ever leaves hungry!
CLICK HERE to see this season's schedule and for on-line registration.
To book a private class of 8 or more, email us by clicking here