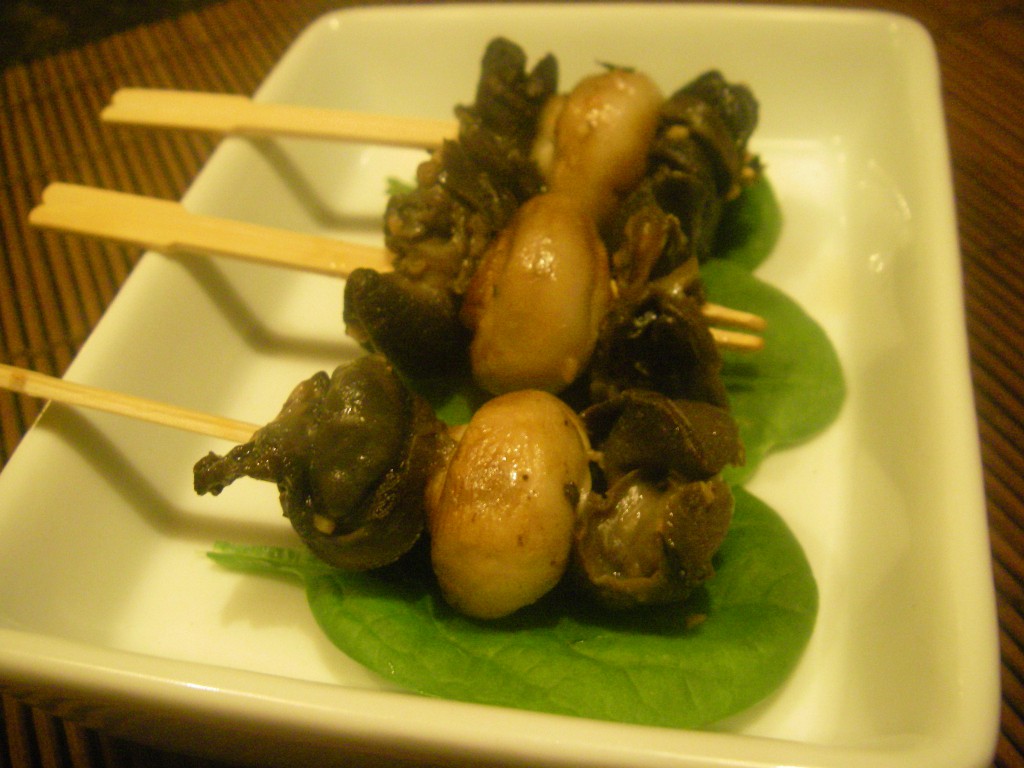 Makes 8-10 Servings
2 tbsp olive oil
2 cups mini button mushrooms, or as needed
1 tbsp shallot, minced
1 clove garlic, minced
1 tsp Herbes de Provence
1 can escargots, drained and rinsed
3 tbsp dry vermouth
1 tbsp butter
salt and pepper
DIRECTIONS:
Heat 2 tbsp of the oil in skillet over medium-high heat. Cook mushrooms, shallot, garlic and Herbes de Provence for 5 minutes, stirring often or until beginning to turn golden.
Add escargots and vermouth. Cook, stirring until vermouth has been absorbed. Season to taste with salt and pepper and remove from the heat.
Skewer and alternate the mushrooms and escargots onto large toothpicks or small skewers. Repeat with remaining mushrooms and escargots and arrange on a platter.
Reheat pan on medium heat and add butter to remaining sauce in the skillet and spoon over the skewers before serving.
---
Like this recipe? Why not try one of these as well?
---
Want to night out with great cuisine and a chance to learn a little about wine?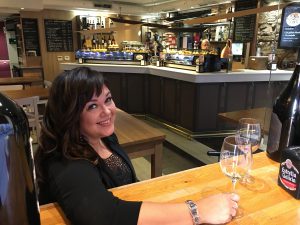 Why not join Stephanie at Wander Food & Wine for a wine tasting or class ?
OPENING FALL 2019!
CLICK HERE to see this season's schedule and for on-line registration.