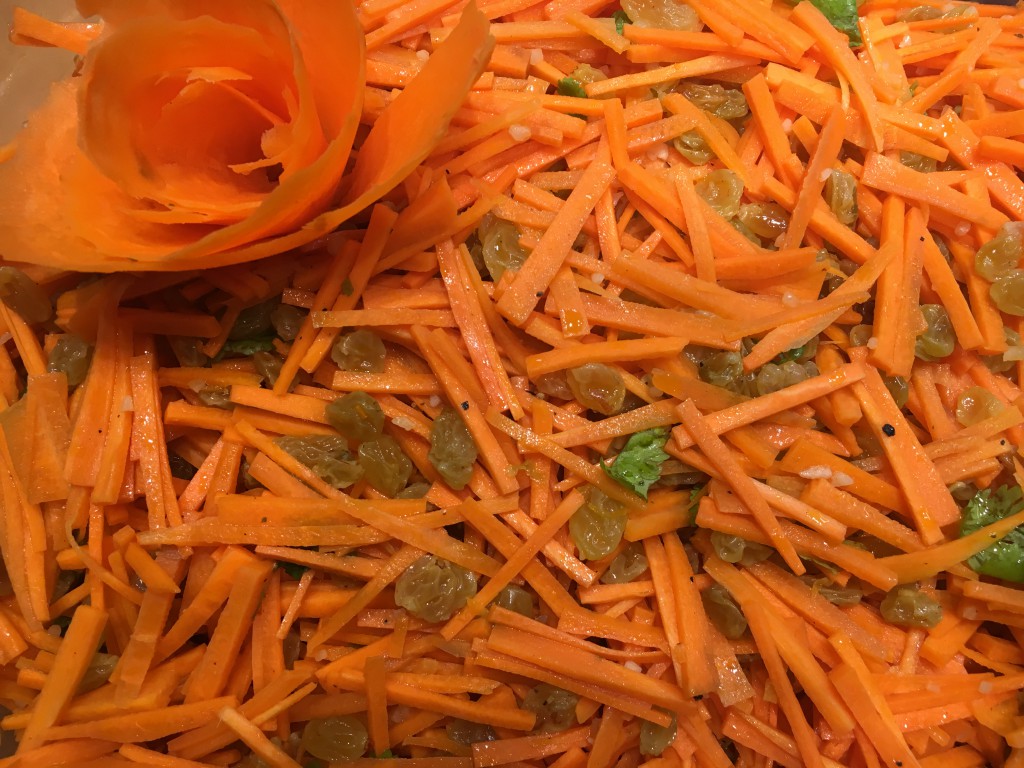 6 Servings
This is a delicious alternative to a classic coleslaw. It is aromatic, healthy - and without the mayo, it can stand at room temperature or out on your patio table during the summer.

If you don't have the time to cut the carrots yourself, check your local grocery store for the bagged carrot matchsticks.
6 cups carrot, cut into matchsticks
1 1/2 tbsp orange blossom water (found in the international section of your grocery store)
1 cup golden raisins
1 clove garlic, minced
1/3 cup extra virgin olive oil
1/2 cup coriander, chopped
1/3 cup fresh lemon juice
1/2 tsp salt
Combine all of the ingredients in a large bowl.
Toss to evenly coat the raisins and carrots with the dressing, cover and refrigerate for several hours. (I make mine in the morning to set up for dinner.)
When ready to serve, check for seasoning and add more salt if necessary.
---
Like this recipe? Why not try one of these as well?
---
Want to night out with great cuisine and a chance to learn a little about wine?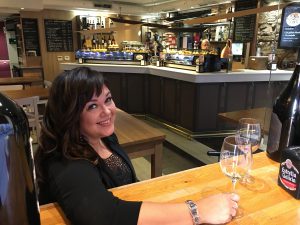 Why not join Stephanie at Wander Food & Wine for a wine tasting or class ?
OPENING FALL 2019!
CLICK HERE to see this season's schedule and for on-line registration.