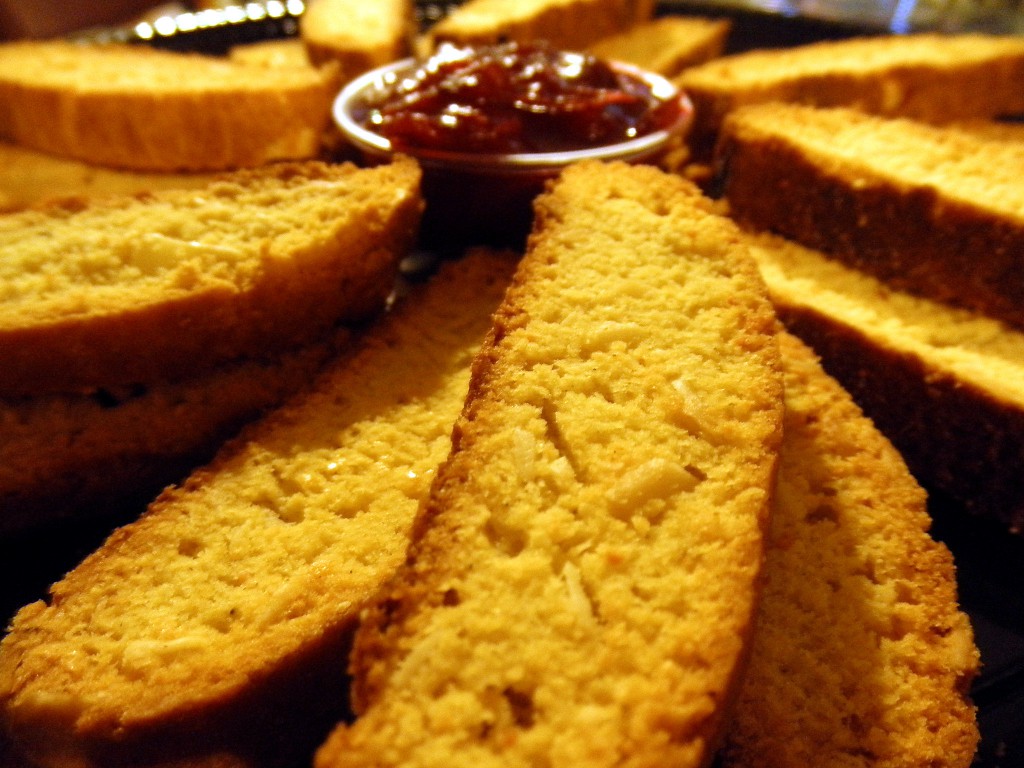 Makes 40 Servings
1/2 cup almonds, sliced
1 cup all purpose flour
1 1/2 tsp baking powder
1 tsp salt
1/4 tsp freshly ground black pepper
1/2 cup butter, room temperature
2 tbsp granulated sugar
3 eggs, lightly beaten
4oz grated parmesan
Preheat oven to 450F.
In a small bowl, combine flour with baking powder, salt and pepper.
In a large bowl, using an electric mixer, beat butter with sugar until creamyAdd eggs and beat for another 2 minutes. Stir in parmesan and almonds. Mixture will be very soft.
Add flour mixture and mix just until blended.
Divide the batter into 2 portions. Place each half on a sheet of plastic wrap (batter will still be fairly soft). Using lightly floured hands, with help from the plastic wrap, form as best you can into a log shape, measuring about 10" x 1.5". Seal each log in plastic wrap. Refrigerate for at least 30 minutes.
When ready to bake, line a large baking sheet with parchment paper. Unwrap the logs and carefully place on prepared baking sheet, spacing at least 3 inches apart - or on separate pans. Lightly pat to flatten the tops.
Bake in the centre of oven for 25 minutes. Let stand 10 minutes, move the logs to a cutting board and then, using a careful sawing motion, cut diagonally into 1/2-inch slices.
Arrange slices cut-side down in one layer on baking sheet. Bake for 15 minutes. Flip the biscuits carefully and continue to bake until golden, 5 to 10 minutes more. Cool completely on a rack. Store in an airtight container up to 2 weeks.
Serve with jams, relishes or chutneys or as alternative to crackers with a hearty bowl of tomato soup!
---
Like this recipe? Why not try one of these as well?
---
Want to night out with great cuisine and a chance to learn a little about wine?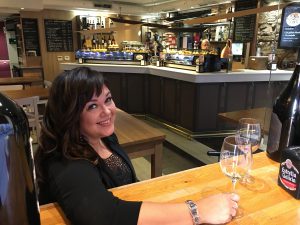 Why not join Stephanie at Wander Food & Wine for a wine tasting or class ?
OPENING FALL 2019!
CLICK HERE to see this season's schedule and for on-line registration.