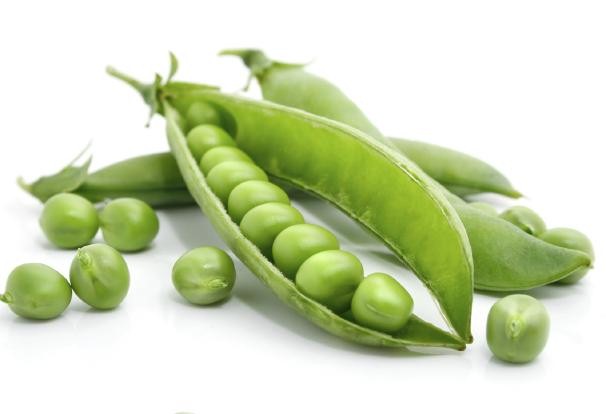 NOTE: Crisping up the prosciutto keeps it from being too stringy. I don't like it getting stuck in my teeth when it is used as a topping like this. Once you try the fried version, I bet you will be crisping it more often yourself.
40 pieces
2 tsp extra virgin olive oil
1/2 cup onion, chopped
2 cloves garlic, minced
5 cups sweet peas - preferably fresh
1/4 cup water
1 lemon, zested
3 tbsp fresh lemon juice
salt and pepper
40 slices whole grain baguette, cut into 1/2" slices, toasted or grilled
10 slices prosciutto, cut into strips, quickly fried & drained
fresh basil, chopped
Heat oil in a large skillet on medium-low.
Add onion - cook until soft and browned.  Add garlic and cook for 2 minutes more.
Add peas and water. Simmer for 3-4 minutes.
Transfer pea mixture to a food processor. Add lemon zest and juice. Purée until smooth.  Season with salt and pepper to taste.
Arrange sliced baguettes on a platter.  Top each with purée and a few strips of crispy prosciutto.  Garnish with basil, if desired.
---
Like this recipe? Why not try one of these as well?
---
Want to night out with great cuisine and a chance to learn a little about wine?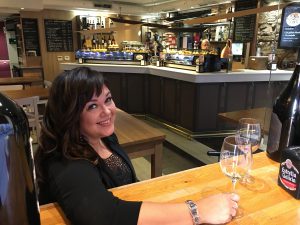 Why not join Stephanie at Wander Food & Wine for a wine tasting or class ?
OPENING FALL 2019!
CLICK HERE to see this season's schedule and for on-line registration.