This is my favourite recipe for this soup - but I love to serve it in shooter glasses for a "warm welcome" to guests with tiny grilled cheese croutons.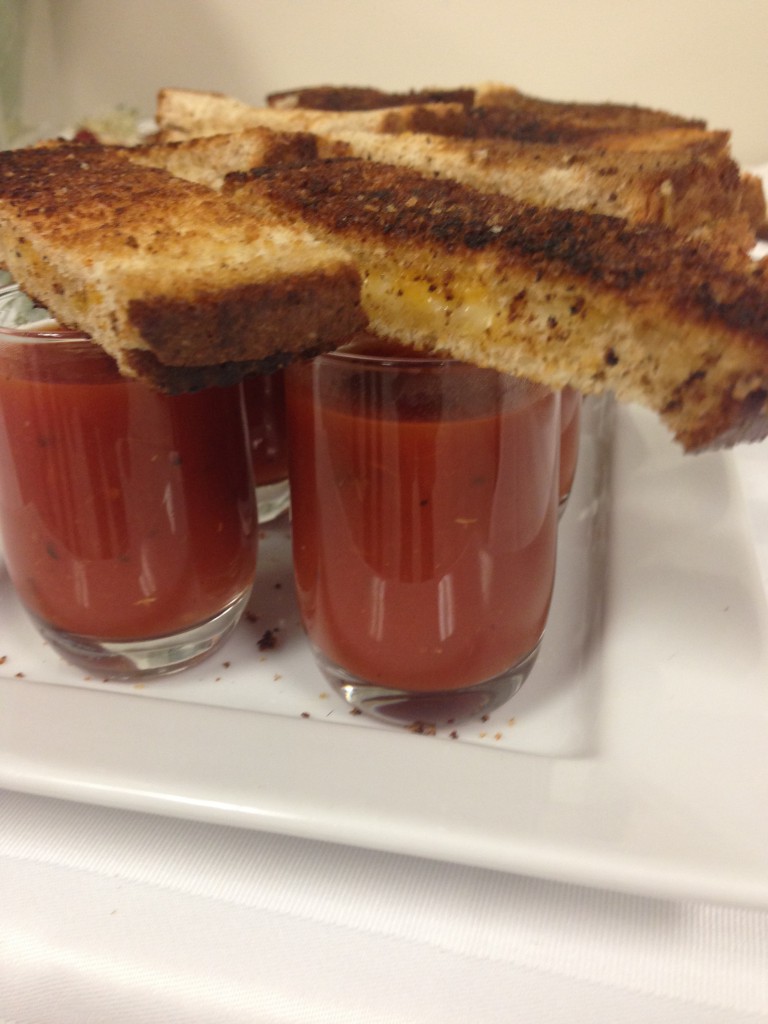 6 Servings
6 overripe hothouse tomatoes
1/2 cup onion, thinly sliced
1 jalapeño, most of the seeds removed
2 cloves garlic, crushed
2 bay leaves
1 tsp thyme
1 tbsp black peppercorns
1 tsp sugar
1/4 cup extra virgin olive oil
1 tsp kosher salt
4 tbsp basil leaves
2 cups low sodium vegetable stock
salt
Preheat oven to 375F.
In a large roasting pan, combine tomatoes, onion, jalapeño, garlic, bay leaves, thyme, peppercorns, sugar, oil and salt.
Roast for 45 minutes or until tomatoes are caramelized.
Place roasting pan on top of the stove and add basil and vegetable stock. Bring to a simmer, pour into a blender and purée.
Add salt to taste.
Divide soup into bowls and serve warm.
---
Like this recipe? Why not try one of these as well?
---
Want to night out with great cuisine and a chance to learn a little about wine?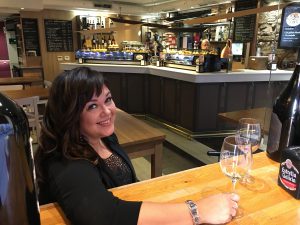 Why not join Stephanie at Wander Food & Wine for a wine tasting or class ?
OPENING FALL 2019!
CLICK HERE to see this season's schedule and for on-line registration.