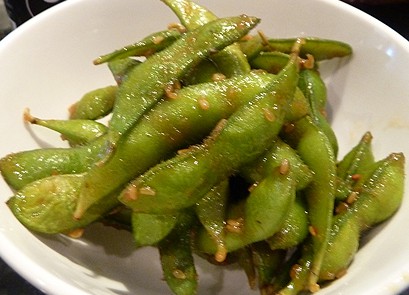 2 Servings
Costco and many grocery stores now carry individual packages of frozen edamame that are designed for the microwave. This is a lick-your-fingers kind of snack!
1 tsp chili flakes
1 tsp kosher salt
1 tsp minced garlic
1/2 tsp brown sugar
1 cup frozen edamame in shells
1. Pulse chili flakes in a spice grinder until finely ground.  Mix with salt, garlic and sugar in a small bowl.
2. Bring a large pot of water to a boil.  Add frozen edamame and cook until bright green and heated through, about 4 minutes. Strain, and transfer to a large bowl.  Toss with chili-salt mixture and serve.
---
Like this recipe? Why not try one of these as well?
---
Want to night out with great cuisine and a chance to learn a little about wine?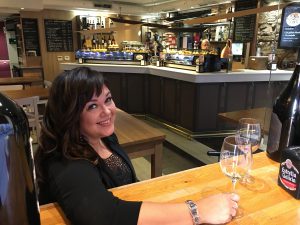 Why not join Stephanie at Wander Food & Wine for a wine tasting or class ?
OPENING FALL 2019!
CLICK HERE to see this season's schedule and for on-line registration.