20 Servings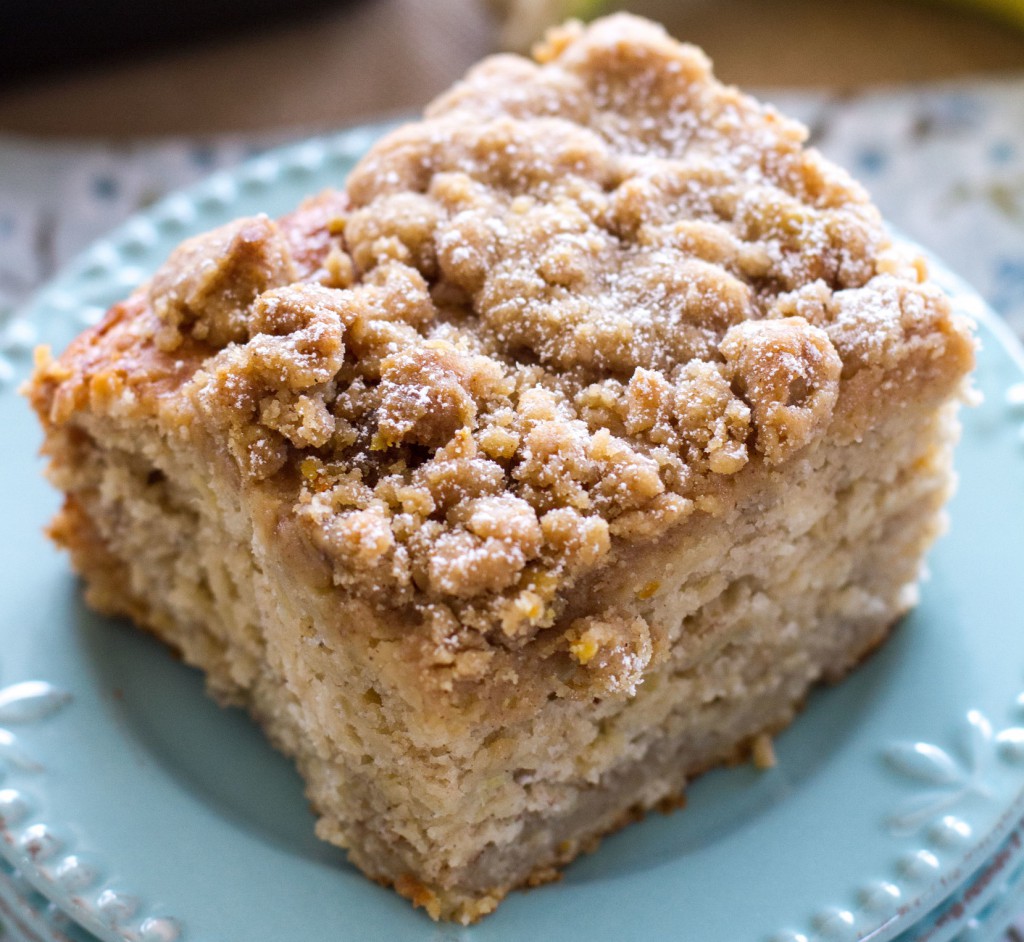 1 cup buttermilk
3/4 cup sugar
1/2 cup unsweetened apple sauce
2 eggs
2 tbsp canola oil
1 1/2 cups whole wheat flour
1 1/4 cups all purpose flour
1/2 cup rolled oats
1/2 cup flax seeds
2 tsp ground cinnamon
1 1/4 tsp baking powder
1 tsp salt
1/2 tsp baking soda
Topping:
1 cup brown sugar, packed
1/4 cup all purpose flour
2 tbsp butter, melted
1. In a large bowl, beat the buttermilk, sugar, applesauce, eggs and oil until well-blended. Combine the flours, oat bran, flax, cinnamon, baking powder, salt and baking soda; gradually beat into buttermilk mixture until blended.
2. Coat a 13x9 baking pan with cooking spray and sprinkle with flour; add batter. Combine topping ingredients; sprinkle over batter.
3. Bake at 350F for 25-30 minutes or until a toothpick inserted near the center comes out clean. Cool for 10 minutes on a wire rack. Serve warm.
---
Mastered this recipe and want to take it to the next level? 
Why not try making your own from-scratch buttermilk?
Check out Olive Rose's blog here...
---
Like this recipe? Why not try one of these as well?
---
Want to night out with great cuisine and a chance to learn a little about wine?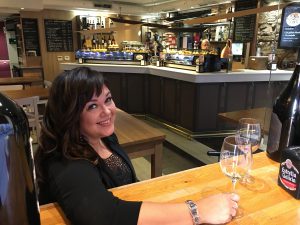 Why not join Stephanie at Wander Food & Wine for a wine tasting or class ?
OPENING FALL 2019!
CLICK HERE to see this season's schedule and for on-line registration.