12-15 Servings
Mix it up! Switch up the raspberries for whatever other fresh berry you like...and sprinkle with some chunky sugar crystals for a sweet crunch!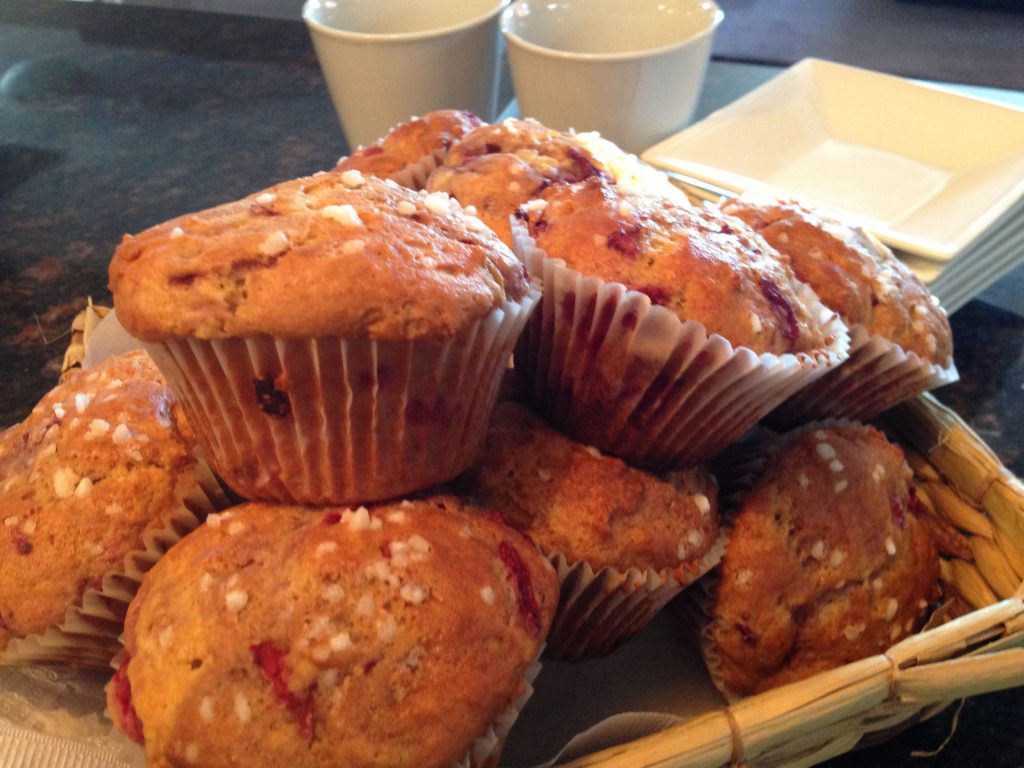 2 cups all purpose flour
1 tsp baking powder
1 tsp baking soda
3/4 tsp salt
1/2 cup butter, softened
1 cup sugar
2 eggs
1 tsp pure vanilla extract
8oz sour cream
1 1/2 cups fresh raspberries
DIRECTIONS:
1. Preheat oven to 375 F. Grease 12-15 large muffin cups or line with paper bake cups; set aside. In a medium bowl stir together flour, baking powder, baking soda, and salt; set aside.
2. In a large mixing bowl beat butter with an electric mixer on medium to high speed for 30 seconds. Add the 1 cup granulated sugar; beat until light and fluffy. Beat in eggs and vanilla just until combined. Alternately add flour mixture and sour cream, beating on low just until mixture is moistened.
3. Spoon half of the batter into the prepared muffin cups. Top each with half of the beries. Spoon the remaining batter into cups, filling each about 3/4 full. Top with the remaining berries.
4. Bake for 18-20 minutes or until golden brown and tops spring back when lightly touched. Cool in muffin cups on a wire rack for 5 minutes. Remove from muffin cups. If desied, sprinkle lightly with powdered suga. Serve warm or cool completely and store.
---
Like this recipe? Why not try one of these as well?
---
Want to night out with great cuisine and a chance to learn a little about wine?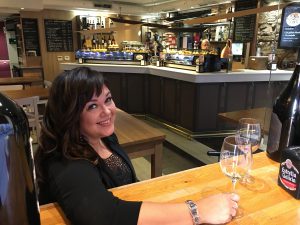 Why not join Stephanie at Wander Food & Wine for a wine tasting or class ?
OPENING FALL 2019!
CLICK HERE to see this season's schedule and for on-line registration.