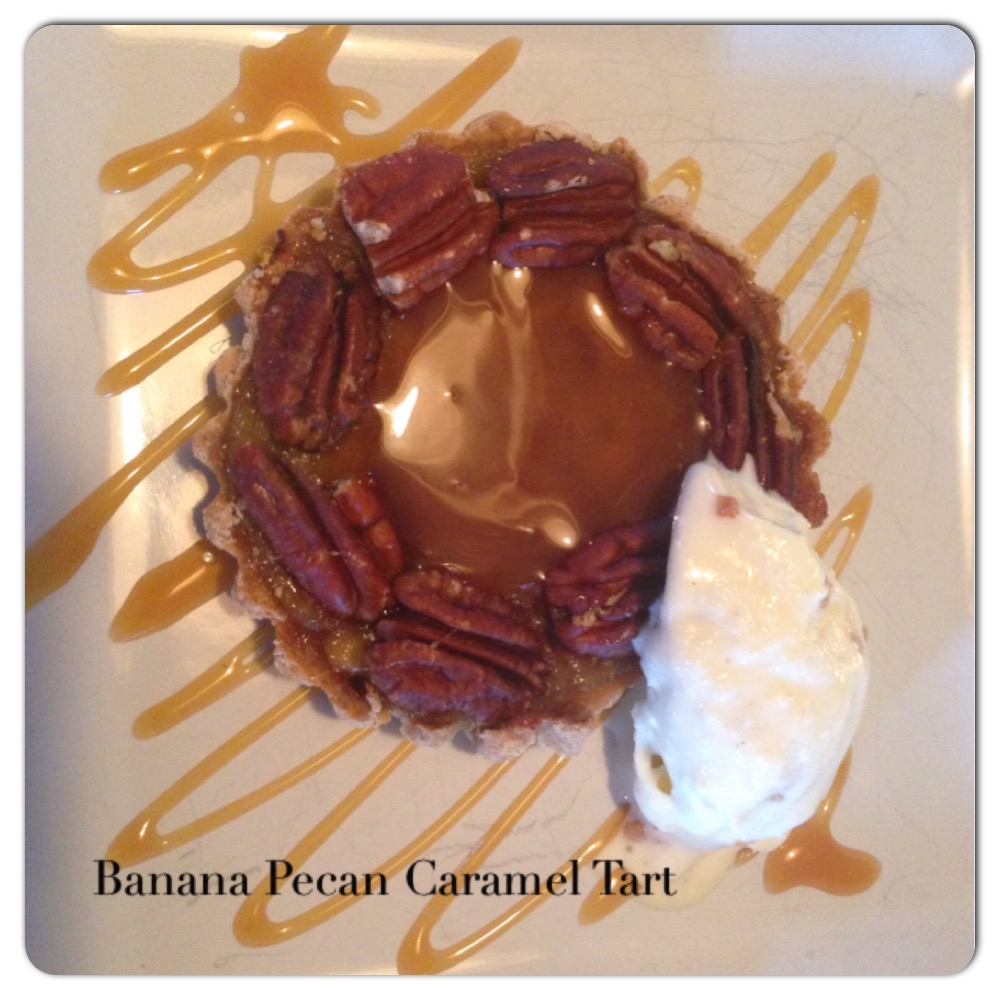 My husband's two favourite treats in one tart - bananas and pecans! For individual tarts, look for the mini tart pans with the removable bottoms at your local kitchen supply store and reduce the baking time for the crust AND the filling each by a few minutes so you don't scorch anything.
Makes 8 servings
1 1/4 cup flour
1 tbsp sugar
1/4 tsp ground cinnamon
1/8 tsp salt
1/2 cup butter
2 tbsp ice water
4 small bananas, sliced
1 cup pecan halves
2 eggs, lightly beaten
1/2 cup sugar
3 tbsp butter, melted
1 tsp Vanilla
DIRECTIONS:
1. In a large bowl stir together flour, the 1 tbsp sugar, the nutmeg, and salt. Using a pastry blender, cut in the 1/2 cup butter until mixture resembles coarse crumbs. Using a fork, stir in the ice water, 1 tbsp at a time, just until dough starts to form. Knead gently for a few minutes, cover and chill at least 1 hour or until dough is easy to handle.
2. On a lightly floured surface roll dough into a 12-inch circle. Transfer circle to a 10-inch tart pan with removeable bottom. Press pastry into fluted sides of tart pan and trim edges. Freeze for 20 minutes.
3. Preheat oven to 400F. Prick bottom and sides of pastry with a fork. Line pastry with double thickness of foil. Place on a baking sheet. Bake about 15 minutes or until pastry is set. Remove foil. Bake about 10 minutes more or until pastry is light golden brown. Cool in pan on a wire rack. Reduce oven temperature to 350 F.
4. Arrange sliced bananas in baked pastry shell. Top with pecans. In a small bowl stir together eggs, the 1/2 cup sugar, the melted butter, and vanilla. Carefully pour over bananas and pecans.
5. Bake about 30 minutes or until set and slightly puffed. Cool in pan on a wire rack for at least 15-20 minutes before serving.
For a quick caramel drizzle...use some of the glorious caramel topping made for ice cream!
---
Like this recipe? Why not try one of these as well?
---
Want to night out with great cuisine and a chance to learn a little about wine?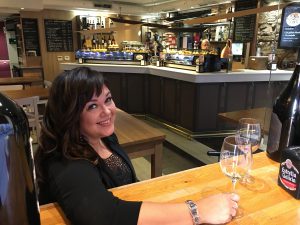 Why not join Stephanie at Wander Food & Wine for a wine tasting or class ?
OPENING FALL 2019!
CLICK HERE to see this season's schedule and for on-line registration.