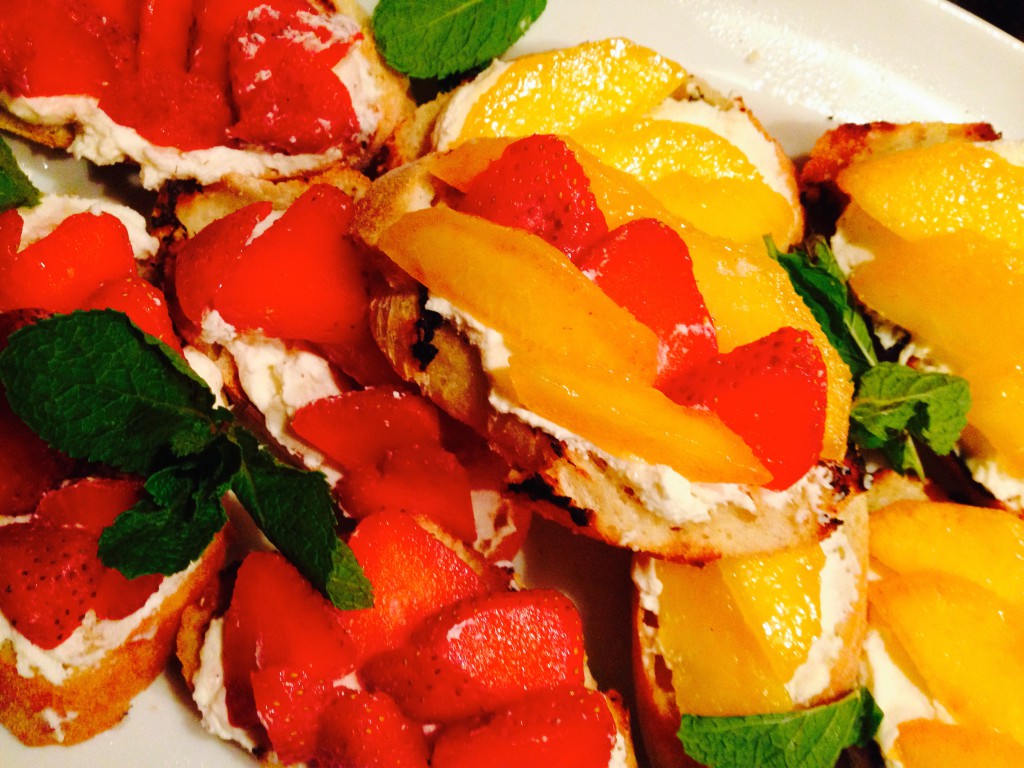 32 pieces
Note: For a self-serve platter idea, spoon the mascarpone and fruit into pretty dishes and serve alongside a platter of toasted baguette slices to allow your guests to make their own. AND feel free to mix up the fruit to whatever is in season and mix and match your favourites. I love blueberries in the summer!
1 baguette, sliced
2 tbsp olive oil
1 1/2 cups fresh strawberries, chopped
3/4 cup peaches, peeled and chopped
1 1/2 tsp fresh mint, minced
1/2 cup mascarpone cheese
Directions:
Brush each of the baguette slices with olive oil. Bake in a pre-heated 400F oven for 8-10 minutes or grill over a medium-high flame for 3-4 minutes or until golden brown.
Smear each baguette slice with a little mascarpone cheese and top with chopped fruit.
Scatter some chopped mint over the platter prior to serving.
---
Like this recipe? Why not try one of these as well?
---
Want to night out with great cuisine and a chance to learn a little about wine?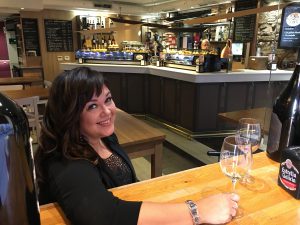 Why not join Stephanie at Wander Food & Wine for a wine tasting or class ?
OPENING FALL 2019!
CLICK HERE to see this season's schedule and for on-line registration.