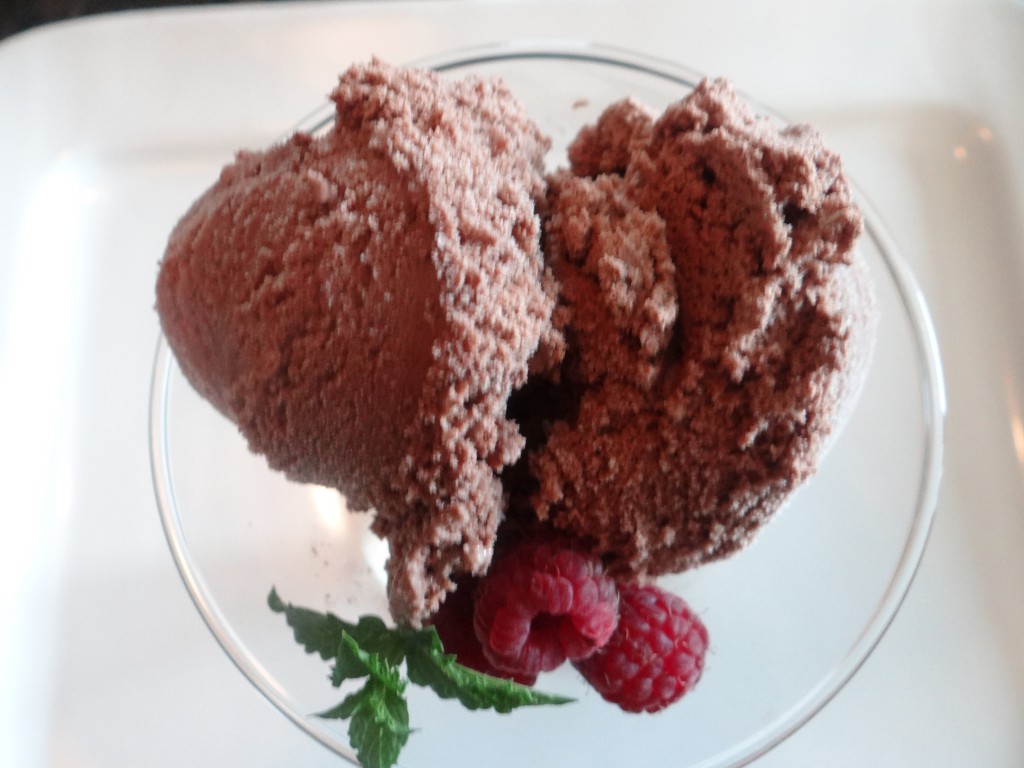 Servings: 4 cups
2 cups 3% (whole) milk
4 tsp cornstarch
1 1/2 cups 35% heavy cream
2 oz  70% (or darker) dark chocolate, chopped
3/4 cup granulated sugar
1/2 cup cocoa powder
1 tsp pure vanilla extract
Directions:
In a small bowl, whisk together 1/4 cup of the milk with the cornstarch and set aside.
In a small saucepan, heat and stir 1/2 cup of the heavy cream with the dark chocolate over low heat,  just until melted. Remove from heat.
In a heavy-bottomed saucepan, whisk together the remaining milk, cream, sugar, cocoa powder and vanilla. Bring to boil over medium-high heat, stirring often; reduce heat to medium and cook for an addition 3-4 minutes.
Stir in the cornstarch mixture and cook until thickened, 2-3 minutes.
Stir in the melted chocolate mixture and pour it into a square metal cake pan. Cover with plastic wrap with direct contact to the surface of the custard.
Refrigerate until chilled, about 75-90 minutes.
Transfer the mixture to a freezer-proof container and freeze until firm but not solid.
Scrape the mixture into a food processor and purée until smooth.
Pour back into the freezer-proof container and freeze until firm.
---
Like this recipe? Why not try one of these as well?
---
Want to night out with great cuisine and a chance to learn a little about wine?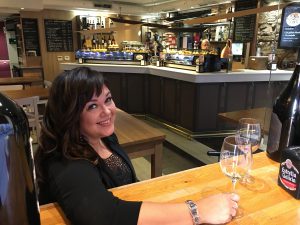 Why not join Stephanie at Wander Food & Wine for a wine tasting or class ?
OPENING FALL 2019!
CLICK HERE to see this season's schedule and for on-line registration.