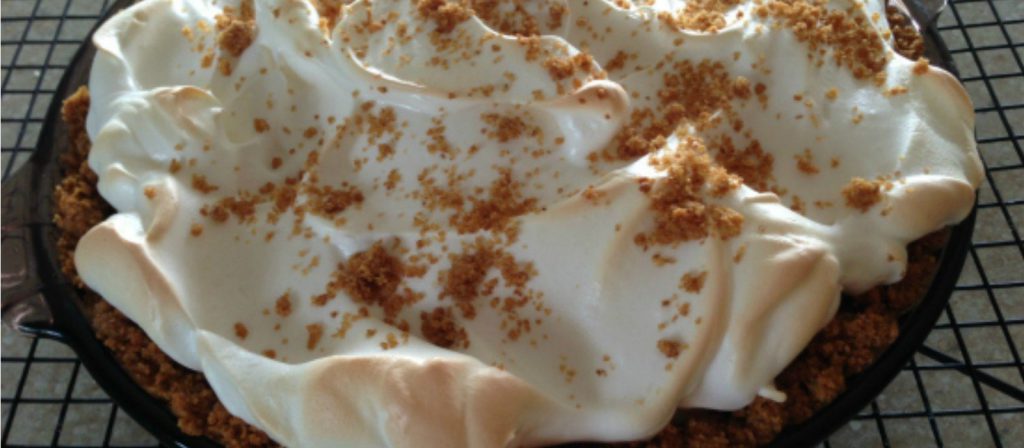 Makes 6 Servings
Note: This is my Mom's recipe for Flapper Pie...using whipped cream to top it instead of the meringue as used in other recipes. It's quicker to make meaning you can make it more often!
Crust
1¼ cups graham crumbs
½ cup white sugar
¼ cup butter, melted
Custard Filling
2½ cups milk
5 tbsp white sugar
3 tbsp corn starch
1 1/2 tbsp flour
3 egg yolks
1 tsp vanilla
About 2 cups fresh whipped cream for the topping.
Instructions:
Combine graham crumbs, sugar and melted butter together in a bowl, press into 9" glass pie plate and bake at 350F for 10 minutes.
Mix together sugar, corn starch and flour together in the bottom of a medium saucepan; add milk and warm over medium heat stirring constantly. When thick and bubbly, remove from the heat for a minute.
Put the egg yolks into a medium mixing bowl and carefully spoon a tablespoon of the hot milk mixture while whisking the yolks so they don't curdle. Add another couple of tablespoons of the milk mixture, one at a time, until the mixture is warm and yellow.
Add yolk mixture now to the pot, put back onto the burner, and turn it down to simmer. Wait for it to start bubbling again and cook for another minute or two until thick - keeping an eye on it and stirring as needed to not burn it!
Add in vanilla and stir. Pour into pie crust and chill for at least 4 hours before serving.
Top with fresh whipped cream to the pie's edge and serve.
P.S. This pie is notoriously messy to serve...but who cares?!?
---
Like this recipe? Why not try one of these as well?
---
Want to night out with great cuisine and a chance to learn a little about wine?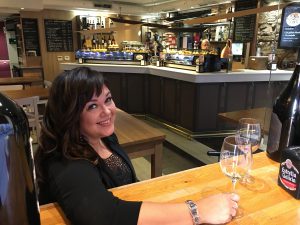 Why not join Stephanie at Wander Food & Wine for a wine tasting or class ?
OPENING FALL 2019!
CLICK HERE to see this season's schedule and for on-line registration.