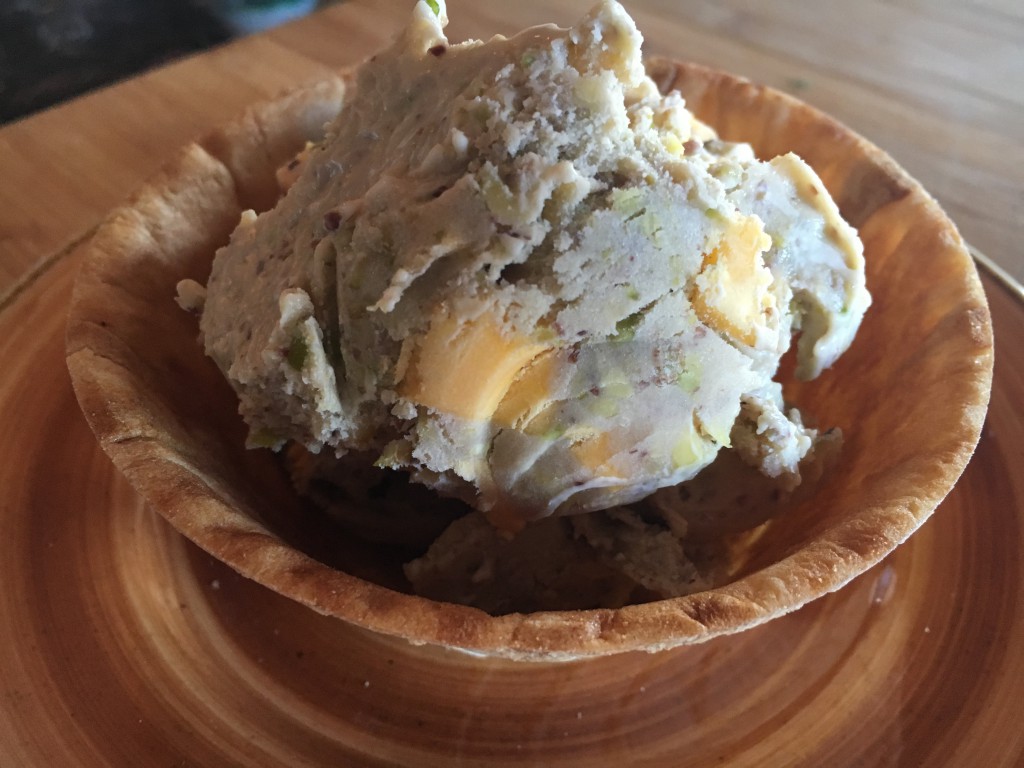 4 Servings
1 mango, peeled and chopped
1/2 cup pistachios, finely chopped or ground
1 1/4 cups 3% milk
1 1/4 cups 35% heavy cream
4 large egg yolks
1 cup granulated sugar
2 tbsp orange blossom water
Directions:
In a heavy-bottom saucepan, add milk, pistachios and the heavy cream and bring to a boil. Move the pot off of the direct heat for a moment.
In a large bowl, beat the yolks with the sugar. Add the hot milk and cream mixture a little at a time, beating continuously.
Pour the custard mixture back into the saucepan and cook over low heat, stirring, until it thickens. Turn off heat. Stir in the orange blossom water and mango chunks and let the mixture cool.
Pour into a freezer-proof container and freeze for 1 hour or until partially frozen.
Remove from freezer and transfer to a bowl. Mix with a spoon or fork to break down the crystals a bit and smooth its consistency.
Freeze the mixture again for about 30 minutes. Remove from the freezer and mix it up again. Freeze until firm.
Remove the ice cream from the freezer and let stand for 10-15 minutes before serving.
---
Like this recipe? Why not try one of these as well?
---
Want to night out with great cuisine and a chance to learn a little about wine?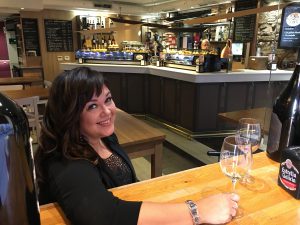 Why not join Stephanie at Wander Food & Wine for a wine tasting or class ?
OPENING FALL 2019!
CLICK HERE to see this season's schedule and for on-line registration.