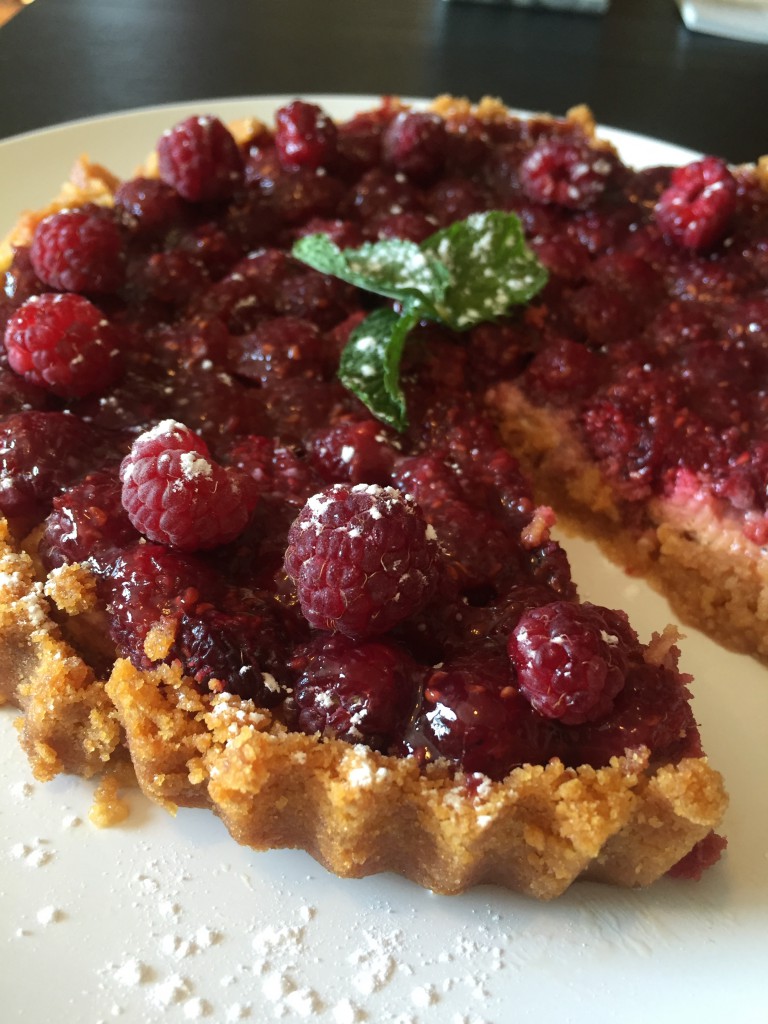 Note: I used packaged "S" cookies since I had them in my pantry, but any cookie would work here as long as it isn't too soft in texture or contains too many chunky 'extras' like nuts.
PASTRY
2 sticks unsalted butter, melted
1 package of Italian "S" cookies, finely ground in a food processor
Pinch of salt
1/2 cup ground almonds
FILLING
2 cups whole milk
1 vanilla bean, split and seeds scraped
Pinch of salt
1/2 cup sugar
1/4 cup cornstarch
2 large eggs
4 tablespoons unsalted butter, softened
2 to 3 half-pints of fresh raspberries
1/2 cup raspberry jam (optional)
Directions:
In a large mixing bowl, stir together the ground almonds and cookies. Add in the salt and melted butter until the mixture looks like wet sand.
Preheat the oven to 350°.
Press the mixture into a 10-inch fluted tart pan with a removable bottom, ensuring to press it up the sides and that it is all well compacted.
Bake in the center of the oven for 15-20 minutes or until golden brown. Let cool completely.
In a medium saucepan, combine the milk with the vanilla bean, seeds and salt and bring to a boil. In a large bowl, whisk the sugar with the cornstarch and eggs. Gradually whisk in 1/2 cup of the hot milk. Scrape the mixture into the saucepan and cook over moderate heat, whisking constantly, until very thick, about 4 minutes. Remove from the heat and whisk in the butter. Strain the pastry cream into a bowl, press a piece of plastic wrap directly onto the surface and refrigerate until chilled, about 1 hour.
Spread the pastry cream in the cooled tart shell and arrange the fresh raspberries on top.
If desired, heat the jam until very soft and, using a silicone pastry brush, brush the jam over the surface of the raspberries.
Refrigerate the tart for at least 1 hour before serving.
---
Like this recipe? Why not try one of these as well?
---
Want to night out with great cuisine and a chance to learn a little about wine?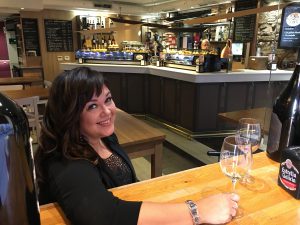 Why not join Stephanie at Wander Food & Wine for a wine tasting or class ?
OPENING FALL 2019!
CLICK HERE to see this season's schedule and for on-line registration.