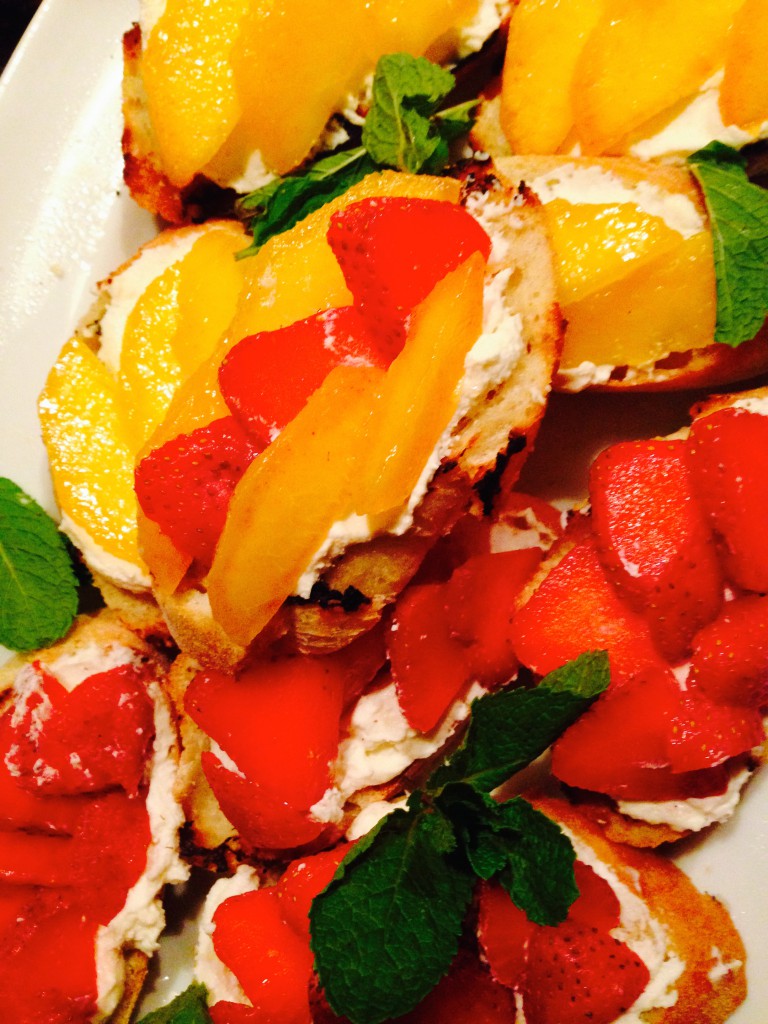 Any easy summer switch up? Just grill the bread on your BBQ!
Makes 24-30 pieces
1 Baguette,Sliced
2 T Olive Oil
1 1/2 cups Fresh Strawberries,Chopped
3/4 cup Peaches,Peeled And Chopped
1 1/2 tsp Fresh Mint,Minced
1 cup Mascarpone Cheese
Directions:
Preheat oven to 400F.
Drizzle baguette slices with olive oil and bake until toasted and golden brown.
Smear a coating of mascarpone on each piece and arrange the fruit on top.
Sprinkle with mint and serve!
---
Like this recipe? Why not try one of these as well?
---
Want to night out with great cuisine and a chance to learn a little about wine?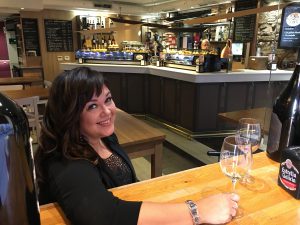 Why not join Stephanie at Wander Food & Wine for a wine tasting or class ?
OPENING FALL 2019!
CLICK HERE to see this season's schedule and for on-line registration.