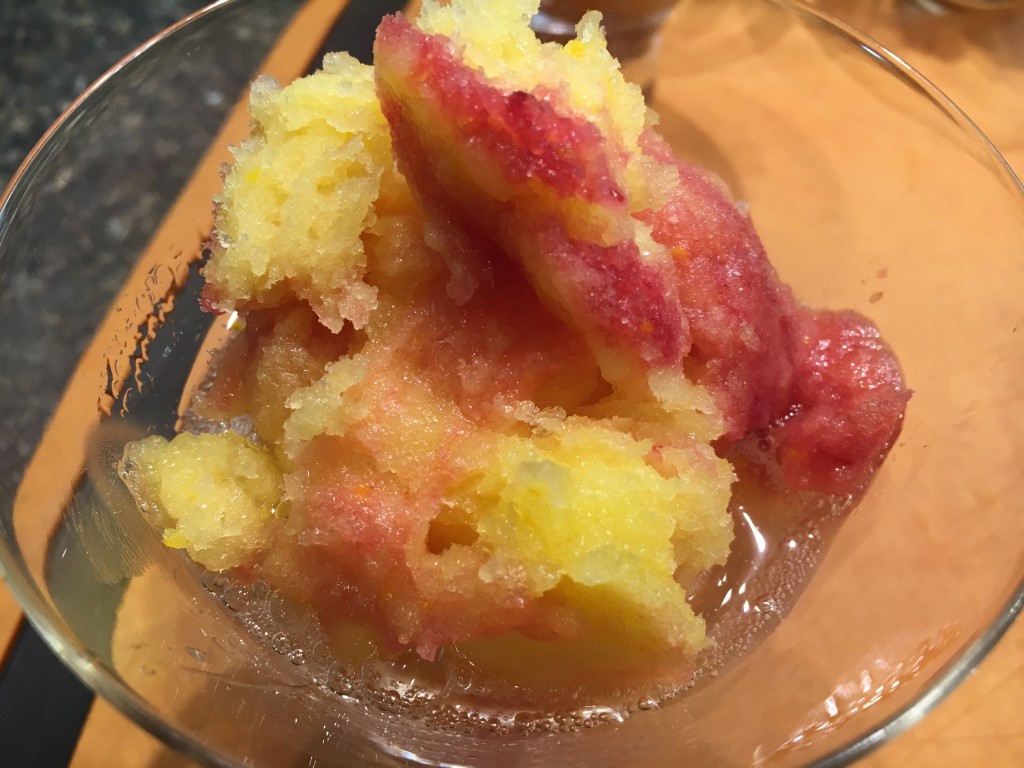 I had this recipe tucked away and decided to tweak it to add in some blood orange flavour and to ensure it can be made successfully without an ice cream machine.

The guar gum is key to making it smooth in texture - and less like a chunky granita.

But, hey...if you like a granita texture, just skip the guar gum!
Makes 1 quart
5lb bag of oranges
3 tbsp Cointreau
2-1/2 tbsp fresh lemon juice
1/8 tsp guar gum (optional)
1 cup + 2 tbsp granulated sugar, divided
1 tsp finely grated and minced orange zest
1 1/2 cups + 1 tbsp light corn syrup, divided
6 blood oranges, juiced
DIRECTIONS
1. Juice the oranges (you should get 3 cups of juice) and strain through a fine-mesh sieve set over a large bowl. Stir in the lemon juice. Refrigerate the juice until cold, about 30 minutes. Rinse the sieve.
2. Put the 1 cup of sugar and 1 cup water into a medium-to-large container that has a good lid. Cover tightly and shake until the sugar is dissolved. Add the 1 1/2 cups corn syrup; stir to combine. Chill in the refrigerator until cold, about 30 minutes.
3. Put the orange juice , 1 1/2 cups of the chilled simple syrup, the Cointreau, and guar gum (if using) in a blender. Blend until smooth. Strain the mixture through the fine-mesh sieve into a tall (6 to 8 cup) container. Stir in the orange zest.
4. Freeze the sorbet base in a large rimmed cookie sheet for about 2 hours until frozen firm.
5. Meanwhile, in a small saucepan over low heat, simmer the blood orange juice, the remaining tablespoon of corn syrup and 2 tablespoons of sugar until it is reduced by half. Allow the syrup to cool.
6. Break sorbet base into chunks and put into a food processor and process until smooth. Dump the puréed mixture into a metal bowl and freeze again for another couple of hours.
7. Process again just before serving and swirl in the blood orange syrup.
---
Like this recipe? Why not try one of these as well?
---
Want to night out with great cuisine and a chance to learn a little about wine?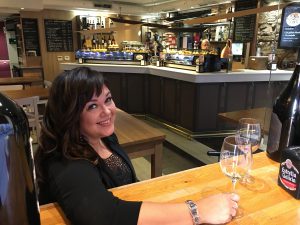 Why not join Stephanie at Wander Food & Wine for a wine tasting or class ?
OPENING FALL 2019!
CLICK HERE to see this season's schedule and for on-line registration.