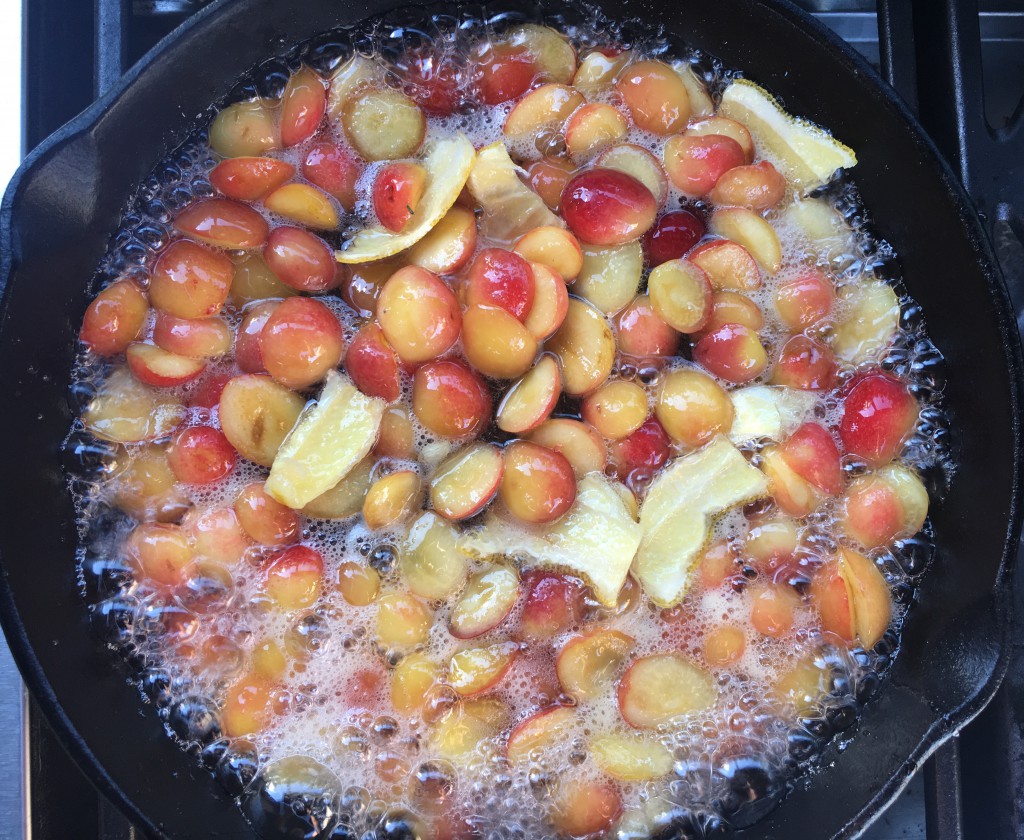 So simple - I don't know why I don't make this more often!

Yes...you can use any cherries, but I like to switch up the fruit based on what's in season. And the white ones are so pretty!

This can be made on a gas stove, on a BBQ or over an outdoor fire grate!
1lb fresh, ripe white cherries, washed and pitted
1/2 cup granulated sugar
1 lemon, juiced and peel sliced into big slices
1/3 cup dark rum
DIRECTIONS:
Heat a cast iron pan over high heat until just starting to smoke.
Turn down heat to medium and add cherries, sugar and lemon juice all at once - carefully!
Add the lemon peel slices, stir briefly and allow to simmer for a few minutes.
Move the pan off of the direct heat, add the rum and ignite with a long match or a BBQ lighter until you see the alcohol start to flame.
Swirl the pan a bit while the alcohol cooks away...and when you see the flame is gone, turn off the heat.
While still warm, ladle the cherries and the pan sauce over good vanilla ice cream or allow to cool a bit to serve over Greek yogurt.
---
Like this recipe? Why not try one of these as well?
---
Want to night out with great cuisine and a chance to learn a little about wine?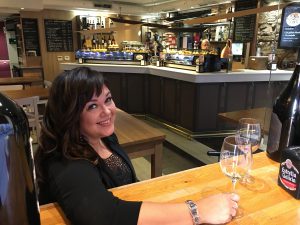 Why not join Stephanie at Wander Food & Wine for a wine tasting or class ?
OPENING FALL 2019!
CLICK HERE to see this season's schedule and for on-line registration.