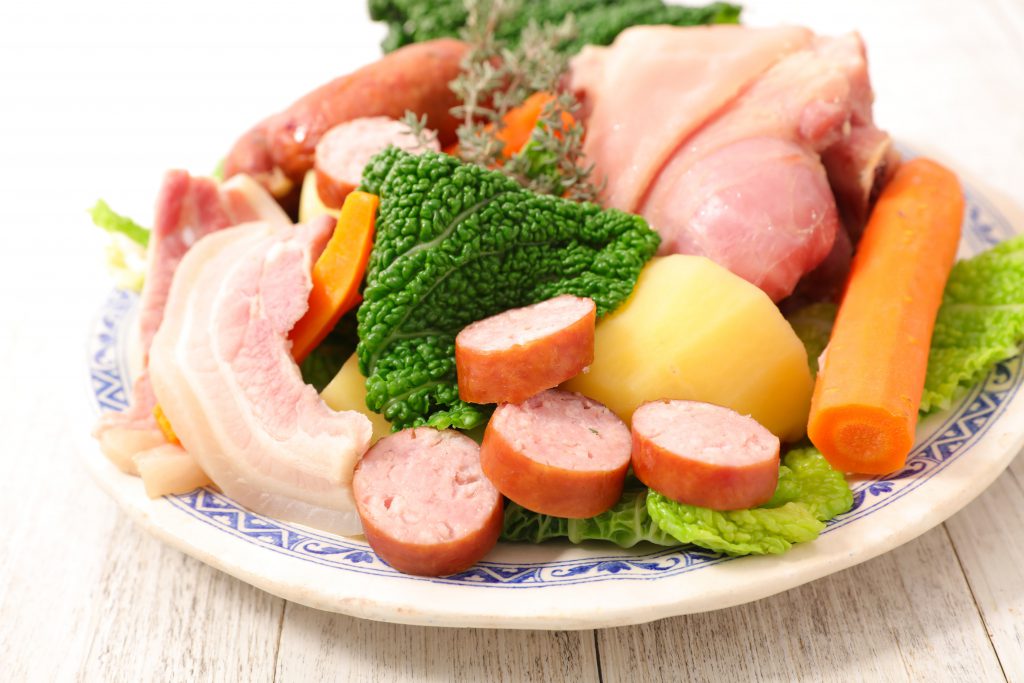 Makes 8 Servings
Note: Cottage rolls are quite salty so don't add salt to the cooking water. If you like your food salty, check the food just befores serving and season accordingly.
INGREDIENTS
1 pork cottage roll
6 -8 potatoes, peeled and cut into large chunks
4 -6 carrots, peeled and cut into large chunks
1 small head green cabbage, cored and cut into big pieces
2 -3 bay leaves
1 tbsp black peppercorns
2 sprigs thyme
your favourite mustard, for serving
DIRECTIONS:
Put the cottage roll in the bottom of a large stockpot and add enough cold water to just cover the ham. Add bay leaves, peppercorns and thyme (in a piece of cheesecloth, if you like). Bring to a boil and allow to simmer, covered, for 2 hours. Add potatoes and carrots, add more water if necessary, cover and simmer for 1/2 hour. Add cabbage pieces, cover again and simmer for another 20- 30 minutes until cabbage is tender. Using a spider or other straining spoon, carefully lift out all of the vegetables and assemble them around the edge of a large serving platter. Discard bouquet garni (herbs). Using two large forks and/or spoons, carefully lift out cottage roll and place onto a cutting board. Remove string, if any, and slice into thick pieces. Arrange in the center of the serving platter and serve with a dish of great mustard.
Feel free to mix it up! Add in some sausages, other greens and vegetables...
---
Like this recipe? Why not try one of these as well?
---
Want to night out with great cuisine and a chance to learn a little about wine?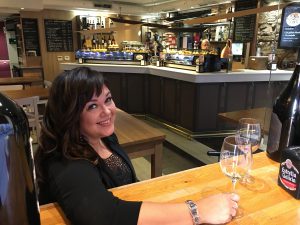 Why not join Stephanie at Wander Food & Wine for a wine tasting or class ?
OPENING FALL 2019!
CLICK HERE to see this season's schedule and for on-line registration.