A new favourite that can be also made using your slowcooker. After browning the chicken pieces, layer everything (except almonds) in your slowcooker and cook on low for 8 hours. Only use 3/4 cup of broth, however, so you don't end up poaching the chicken.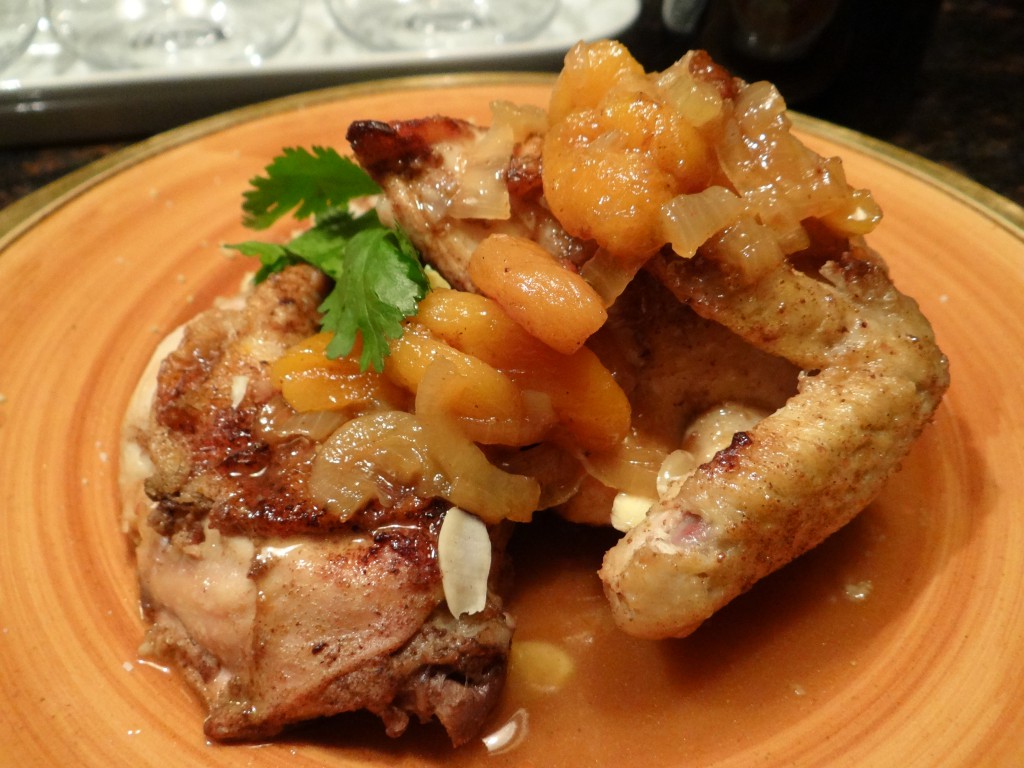 4 Servings
12 Dried Apricots, Each Sliced In Half
1 tsp Ground Cinnamon
1 tsp Ground Cumin
1 tsp Ground Ginger
1/8 tsp cayenne pepper
2 tbsp Butter
2 Bone-In, Skin-On Chicken Breasts, Each Cut In Half
4 Bone-In, Skin-On Chicken Thighs
4 Sprigs Coriander,Leaves Only
1 Small Onion,Sliced
1 cup Chicken Stock
1 tbsp Honey
1 tbsp Orange Blossom Water (found in the international aisle of most grocery stores)
1/4 cup Slivered Almonds,Toasted
Salt And Freshly Ground Pepper
Place the dried apricots in a small heatproof bowl and pour enough boiling water over to cover. Allow to soak for 15 minutes, drain and set aside.
In a bowl large enough to hold the chicken, combine the cinnamon, cumin, ginger and cayenne. Add chicken and turn to evenly coat in the spice mixture. Season with salt and pepper.
Melt the butter in a large sauté pan over medium heat and fry chicken 3 minutes per side or until the spices have browned. Remove chicken from the pan and set aside.
Add the onion and cook until beginning to soften, 3 to 4 minutes.
Return chicken to the pan, add the apricots, stock, honey and coriander stems and bring to a simmer. Cover and cook 10 minutes or until the chicken is cooked through. Remove the coriander stems and discard.
Using a slotted spoon remove chicken and apricots to a serving dish. Rapidly boil to reduce the remaining liquid by half, about 5 minutes. Pour over chicken and apricots.
To serve, sprinkle the tagine with orange blossom water, scatter with almonds and garnish with the coriander leaves.
---
Want to night out with great cuisine and a chance to learn a little about wine?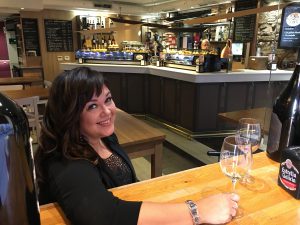 Why not join Stephanie at Wander Food & Wine for a wine tasting or class ?
OPENING FALL 2019!
CLICK HERE to see this season's schedule and for on-line registration.