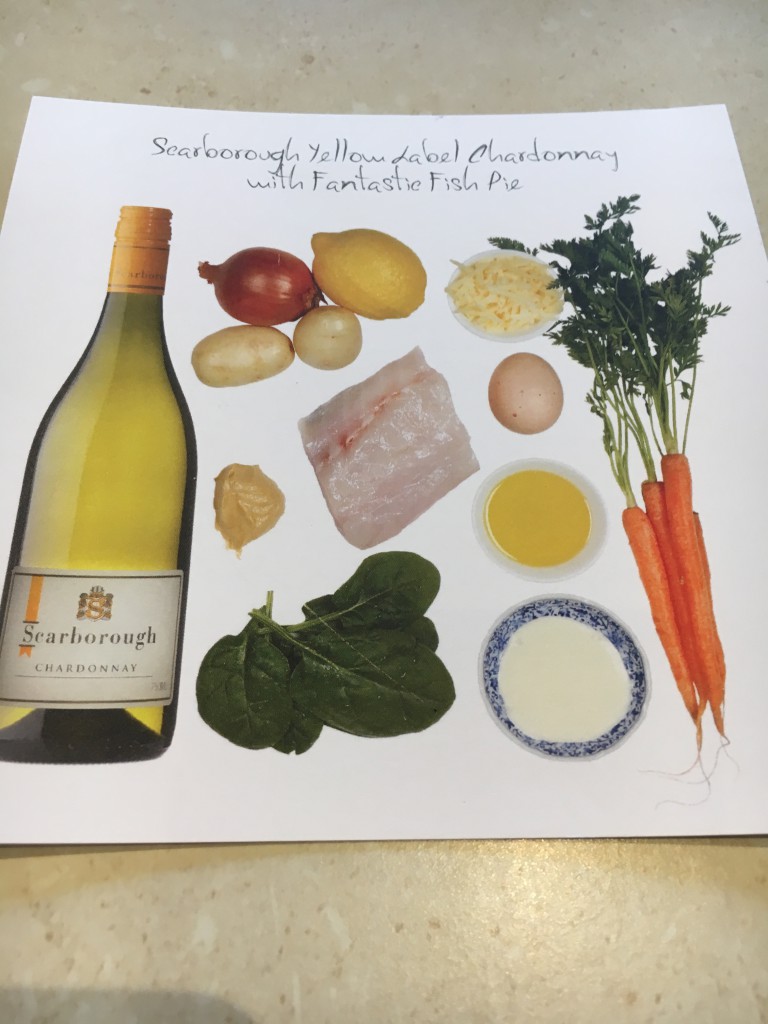 Shared by new friends at Scarborough Wine Co. in Pokolbin, NSW, Australia, and originally inspired by a recipe by Jamie Oliver, it is their perfect match with their famed Yellow Label Chardonnay.
Makes 6 servings
5 large potatoes, peeled and diced
2 eggs
2 handfuls of fresh spinach
1 onion, finely chopped
1 carrot, halved and finally chopped
Extra virgin olive oil
1 1/4 cups heavy/thick cream
1 handful of grated parmesan
1 handful of grated cheddar
juice of 1 lemon
1 heaped tsp English or French mustard
250g haddock, cod or other whitefish, skinned, boned and sliced into strips
250g smoked cod
Preheat oven to 220 degrees Celsius/ 425 degrees Fahrenheit.
Place potatoes in a pan of salted, boiling water. Return to boil for 10 minutes.
At same time, hard-boil eggs.
Steam spinach in a colander and squeeze out excess water.
Remove eggs from pan and cool under water, peel and quarter. Drain potatoes in colander.
In a separate pan, gently fry onion and carrots in olive oil for 8-10 minutes.
Add cream and bring to a gentle boil. Remove from heat and add cheese, lemonuice and mustard.
Place spinach, fish and eggs in a casserole dish with a lid and combine.
Pour vegetable sauce over fish mixture.
Mash cooked potato, adding a bit of olive oil and season to taste.
Spread potato over top of fix mixture and cook in oven for 25-30 minutes.
---
Want to night out with great cuisine and a chance to learn a little about wine?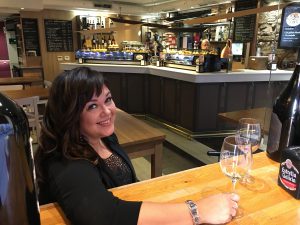 Why not join Stephanie at Wander Food & Wine for a wine tasting or class ?
OPENING FALL 2019!
CLICK HERE to see this season's schedule and for on-line registration.