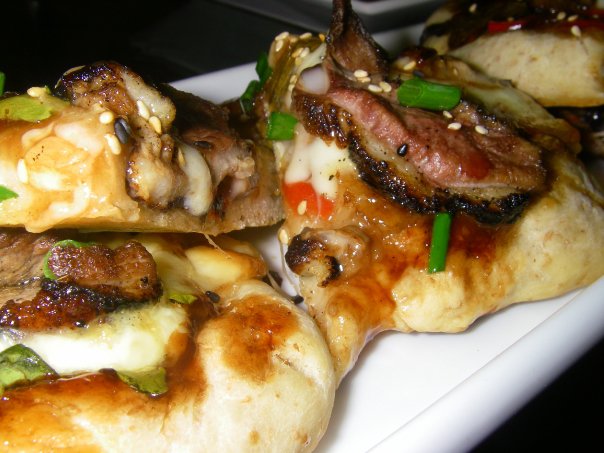 4 Servings
1 duck breast, fat trimmed
3 tbsp hoisin sauce
1/2 tsp five spice powder
salt and pepper
1 cup baby spinach, chopped
1/2 cup mozzarella, shredded
1/2 cup bell peppers, thinly sliced
1/2 cup green onions, thinly sliced
1 tsp olive oil
1/2 lb pizza dough
1 tbsp sesame seeds, for garnish
Heat oven to 400F.
Sprinkle both sides of the duck breast with five-spice powder, salt and pepper.
Heat oil in a medium skillet over high heat. Cook duck for 4 - 5 minutes per side.
Transfer skillet to oven.  Bake duck to rare, 8-10 minutes. Allow to rest for 5 minutes, thinly slice, and cut each slice in half. Set aside.
Form dough into 4 even balls, then flatten to form disks and place on well-greased baking sheets.
Brush crusts with hoisin sauce.
Top each with spinach, cheese, bell pepper and duck. Bake until cheese is melted and bubbly, 20 to 25 minutes.
Remove and garnish with green onions and sesame seeds.
---
Like this recipe? Why not try one of these as well?
---
Want to night out with great cuisine and a chance to learn a little about wine?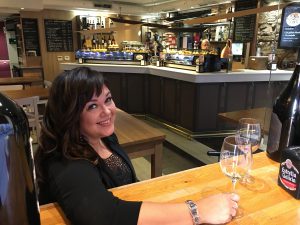 Why not join Stephanie at Wander Food & Wine for a wine tasting or class ?
OPENING FALL 2019!
CLICK HERE to see this season's schedule and for on-line registration.