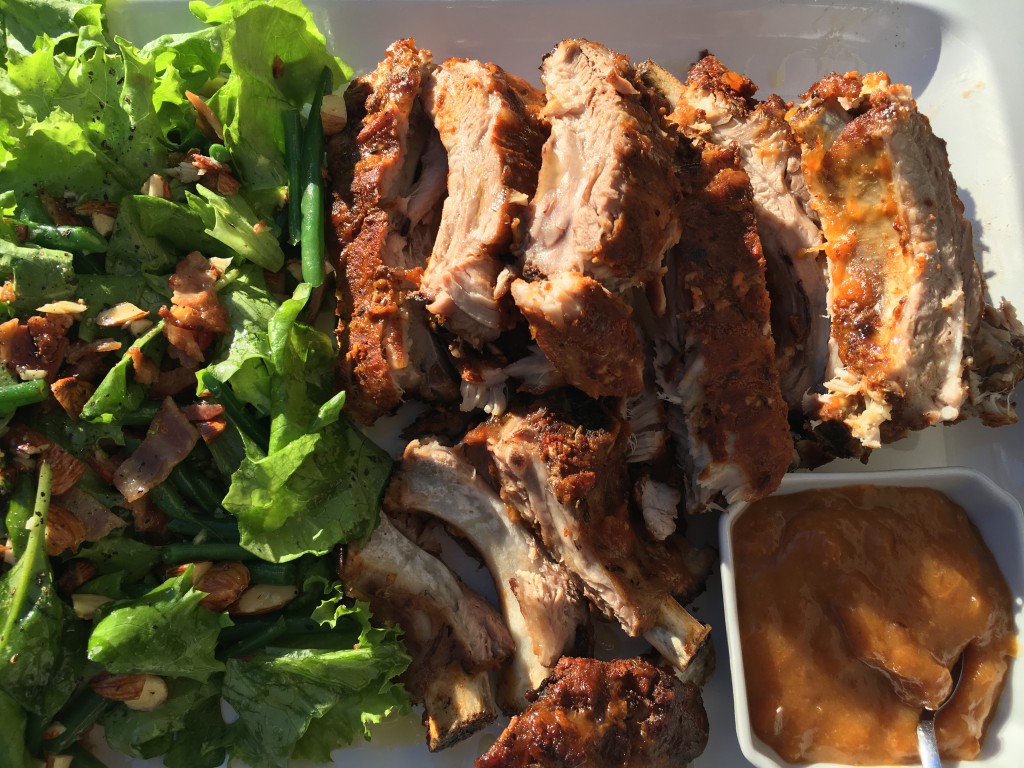 6 Servings
1 tsp Caraway Seed, crushed
2 tbsp Smoked Paprika
1 tbsp Ground Cumin
1 tsp Garlic Powder
2 tsp Kosher Salt
2 tsp Black Pepper
3/4 cup Apricot Preserves
2 tbsp Dijon Mustard
7 lb Baby Back Ribs (about 2 racks)
Directions:
Combine caraway seed, paprika, cumin, garlic powder, salt and pepper in a small bowl. Set aside.
Lay out 1 large sheet of heavy-duty foil (shiny side down) on a flat surface.
Lay out 1 or 2 pieces of plastic wrap around the same size as the foil. Lay one rack of ribs on top of the plastic and rub 1/2 of the spice mixture into the meat on both sides.
Wrap the rack tightly with the plastic wrap and then wrap the foil around it by tightly rolling and folding the foil on the top and sides of the rack so it is secure and almost air-tight.
Repeat with the other rack of ribs.
Heat a BBQ to high (400F+) and then turn off 1/2 of the burners. Lay the foil packages on the side without direct heat and close the lid. Cook for a total of about 2 hours, turning or flipping the packages over every 30 minutes so all sides have close contact with the heated side of the BBQ.
(Alternatively, you can use your oven by placing the rib packages on a rack-lined, rimmed cookie sheet in a preheated 275F-300F oven for 2 hours.)
In a small saucepan, heat preserves and mustard together and mix well.
Carefully remove racks of ribs from their packages return to the BBQ - same side (without direct heat) as before.
Baste the ribs on both sides with the glaze and close the lid. Heat for 15 minutes and then baste a second time. Heat for an additional 10 minutes and remove to a cutting board. Let rest for 5-10 minutes while you re-heat the glaze to a simmer and transfer to a serving bowl to serve alongside the ribs.
Cut the ribs into portions and serve with the glaze for dipping.
---
Like this recipe? Why not try one of these as well?
---
Want to night out with great cuisine and a chance to learn a little about wine?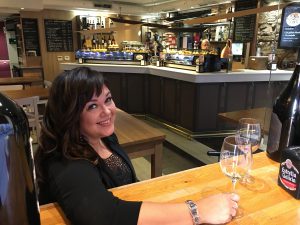 Why not join Stephanie at Wander Food & Wine for a wine tasting or class ?
OPENING FALL 2019!
CLICK HERE to see this season's schedule and for on-line registration.