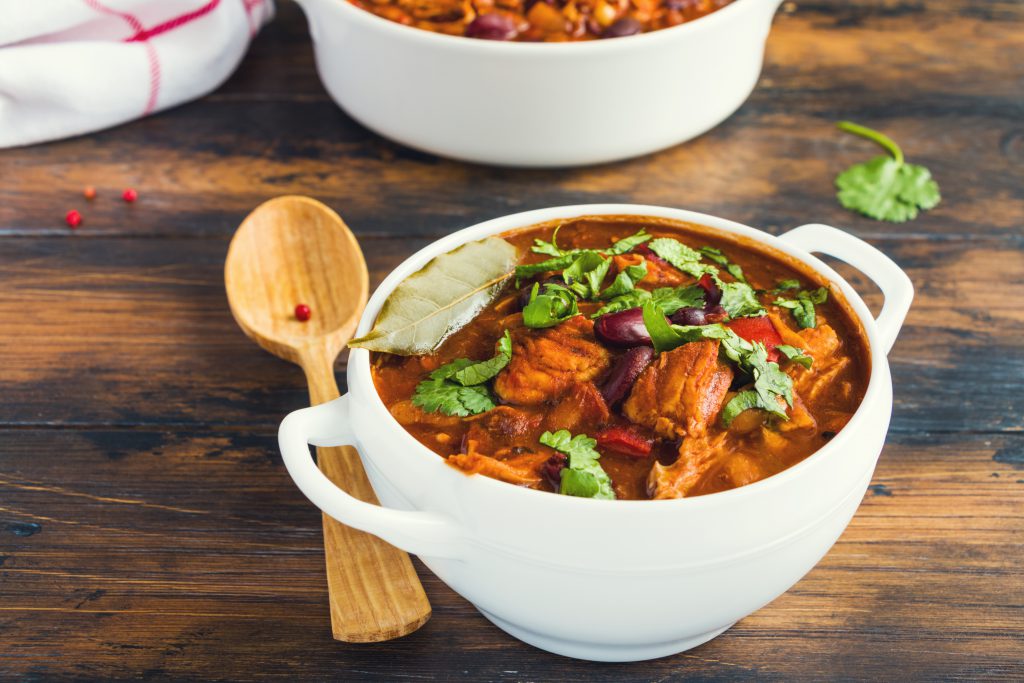 Makes 12 Servings
INGREDIENTS
4 cups cooked roast turkey, shredded
3 tbsp vegetable oil
3 onions, coarsely chopped
6 garlic cloves, minced
1 jalapeno chili, minced - optional
2 tbsp chili powder
1 1/2 tbsp ground cumin
1 tsp dried oregano
1 tsp ground coriander
2 cups crushed tomatoes
24 oz beer
2 1/2 cups chicken broth
3 cups canned white kidney beans, rinsed & drained
DIRECTIONS
Heat oil in a large heavy pot over medium high heat. Add onions and sauté until tender, about 10 minutes. Add garlic and jalapeno chili (if using); sauté 1 minute.
Mix in chili powder, cumin, oregano and coriander. Add tomatoes, beer and broth. Bring to a simmer. Simmer over medium-low heat for at least one hour, allowing flavours to blend (stir occasionally).
Add beans to the chili and simmer uncovered until it thickens, stirring occasionally, about 30 minutes. Add shredded turkey and simmer until the turkey is heated through.
To serve: ladle chili into large bowls and serve with salsa, crushed tortilla chips, diced green onions, sour cream and shredded cheddar cheese.
---
Like this recipe? Why not try one of these as well?
---
Want to night out with great cuisine and a chance to learn a little about wine?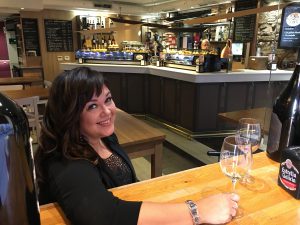 Why not join Stephanie at Wander Food & Wine for a wine tasting or class ?
OPENING FALL 2019!
CLICK HERE to see this season's schedule and for on-line registration.