4 Servings 
A quesadilla is a great excuse to use up whatever is in your fridge. Cooked chicken, canned beans, cooked veggies - and lots of cheese to hold it all together!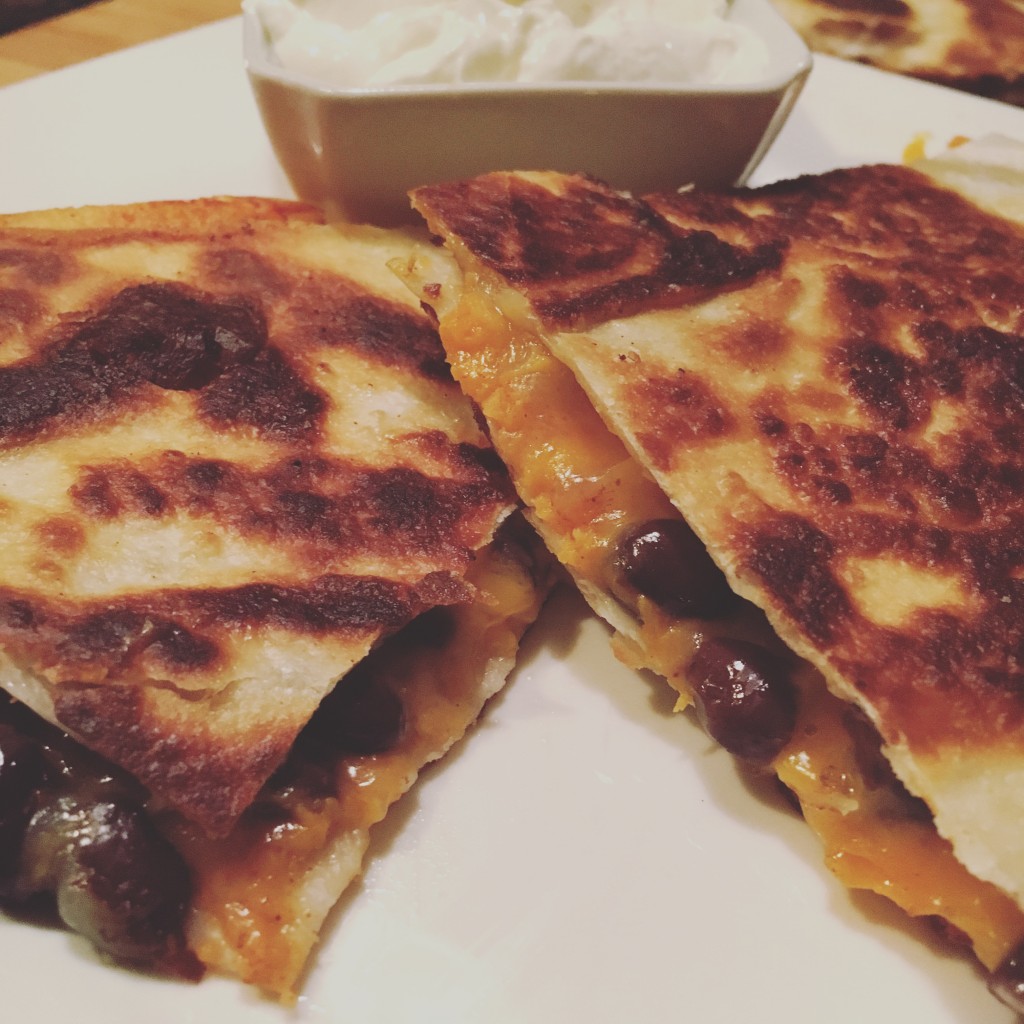 1 tbsp olive oil
1/2 cup green onions, sliced, white and green parts separated
1/4 cup celery, diced
3 cups sweet potatoes, cooked and either diced or mashed
1/2 cup black beans, rinsed and drained
1/2 tsp coarse salt
1/2 tsp black pepper
1/2 tsp ground cumin
1/4 tsp chili powder
1/2 cup red bell pepper, diced
1 jalapeño, minced
1/4 cup fresh cilantro, chopped
4 whole grain tortillas
1/2 cup queso fresco cheese (or mozzarella), crumbled
In a large skillet, heat oil over medium-high heat.
Cook white parts of green onion, celery, beans, salt, pepper, cumin and chili powder until onions are tender.
Stir in red pepper and jalapeño, cook stirring often about 5-7 minutes.
Remove from heat and stir in sweet potato, remaining green onion and cilantro.
Arrange sweet potato mixture on one half of the tortillas.  Sprinkle with queso fresco and fold tortilla in half to cover filling.
Grill over medium heat on greased grill, turning once, until crisp and golden on both sides, about 5 minutes.
Cut into wedges with serrated knife.  Serve warm with fresh salsa and limes.
---
Like this recipe? Why not try one of these as well?
---
Want to night out with great cuisine and a chance to learn a little about wine?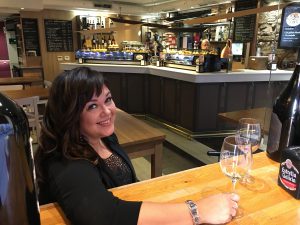 Why not join Stephanie at Wander Food & Wine for a wine tasting or class ?
OPENING FALL 2019!
CLICK HERE to see this season's schedule and for on-line registration.