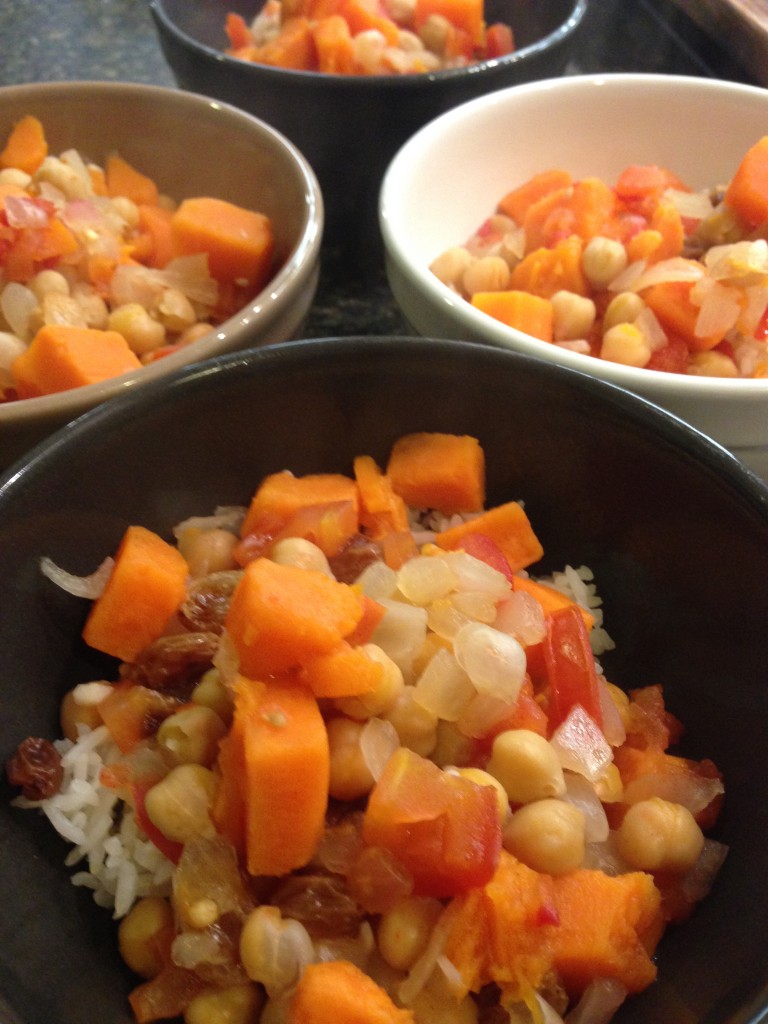 6 Servings 
This stew has so many great flavours, it may become your new go-to for Meatless Monday. Like with all stews, the next day's re-heat tastes better - and it's perfect for freezing!
1 tbsp vegetable oil
2 cups onions, sliced
2 cloves garlic, minced
1 lb sweet potato, peeled and sliced
1 tomato, coarsely chopped
1/2 cup raisins
1/2 tsp ground cinnamon
1/2 tsp crushed red chile flakes
1 can condensed chicken or vegetable broth
1/2 cup water
1 can chickpeas, rinsed and drained
4 cups spinach, coarsely chopped
Heat oil in skillet.  Add onion and garlic.  Cook until onion is tender.
Add potaotes and tomatoes.  Cook 5 minutes. Add raisins, cinnamon, red pepper, broth and water.  Heat to a boil  Cover and cook over low heat 15 minutes.
Add chickpeas and spinach. Heat through.
Serve over cooked rice or couscous.
---
Like this recipe? Why not try one of these as well?
---
Want to night out with great cuisine and a chance to learn a little about wine?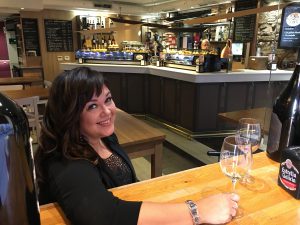 Why not join Stephanie at Wander Food & Wine for a wine tasting or class ?
OPENING FALL 2019!
CLICK HERE to see this season's schedule and for on-line registration.