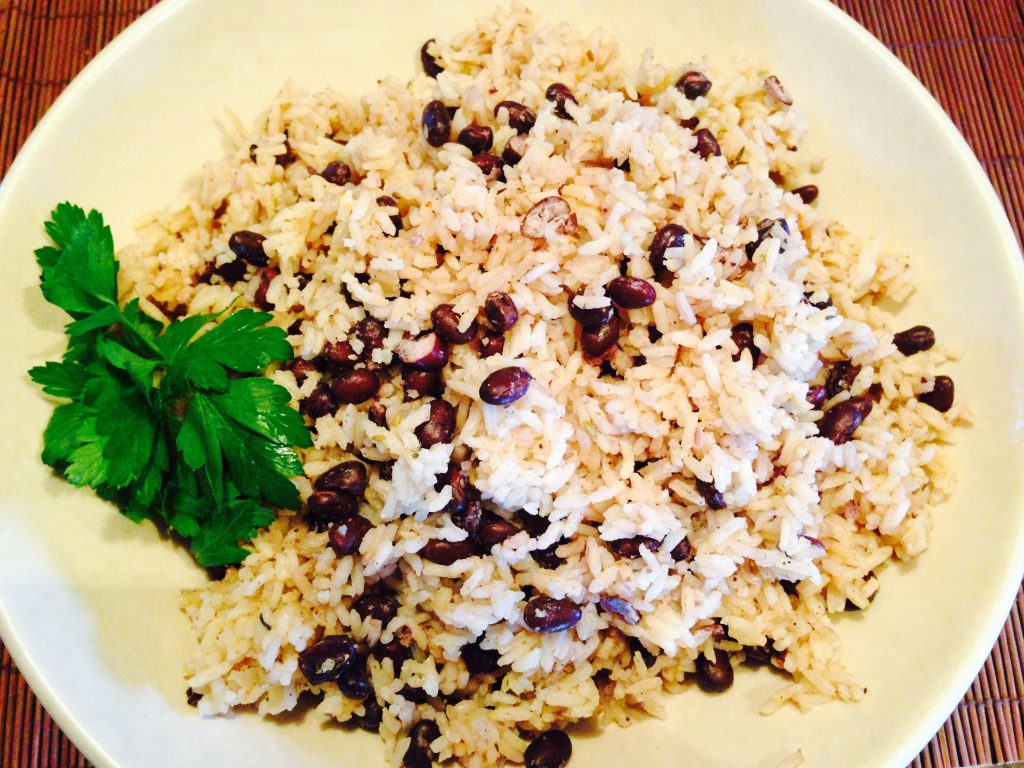 Note: I am calling this "rice and peas" because it reminds me of the classic rice and peas side dish from Jamaica...just a little sweeter with the coconut. The "peas" are actually beans, in our lingo.

Coconut cream powder can be found in the international aisle of your grocery or specialty store.
Makes 8 Servings
INGREDIENTS
2 cups long grain white rice, rinsed well and cooked (see note below)
1 cup canned white navy beans, small red kidney beans or other small bean, drained and rinsed
1 single serve package of coconut cream powder (about 1/3 cup of powder)
1/4 cup butter, melted
1/4 tsp allspice
1 tsp chili powder
DIRECTIONS
Whisk the powder into the melted butter until combined. Mix butter mixture and remaining ingredients in a medium-sized pot or large sauté pan over medium-low heat and cook until heated through.
Note: Rinsing the rice a few times before cooking keeps it from getting too sticky - especially if you are adding another liquid to it afterwards. Once you've tried it, you will never skip that step!
---
Like this recipe? Why not try one of these as well?
---
Want to night out with great cuisine and a chance to learn a little about wine?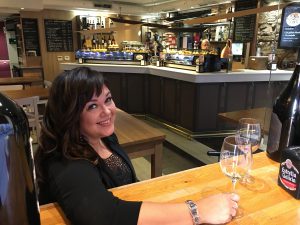 Why not join Stephanie at Wander Food & Wine for a wine tasting or class ?
OPENING FALL 2019!
CLICK HERE to see this season's schedule and for on-line registration.