Acánthum

Calle San Salvador 17, Huelva
Teléfono: 959 24 51 35
Email: info@acanthum.com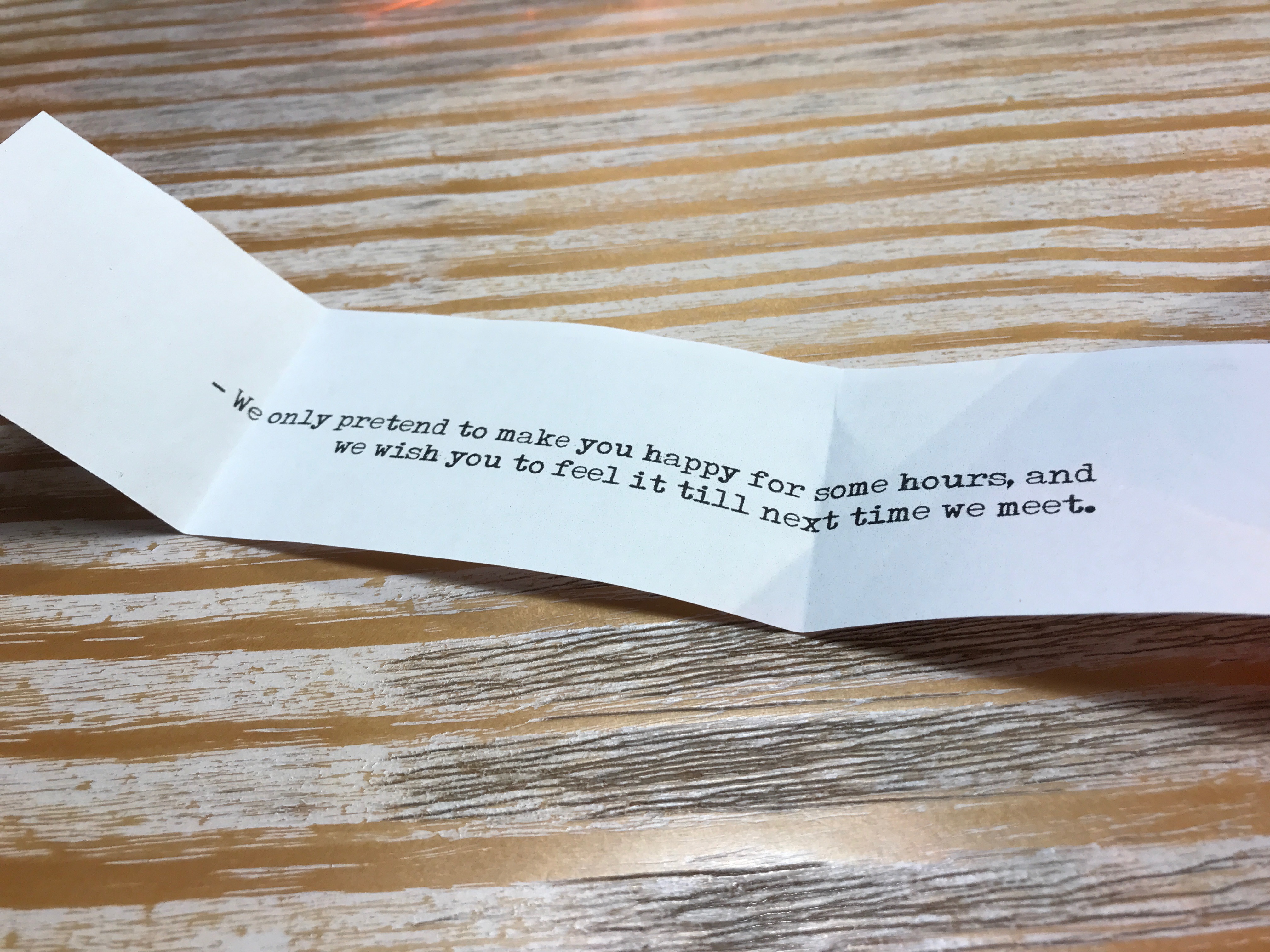 Huelva's only Michelin-starred restaurant, Acánthum is a showcase for the food art of the city's culinary superstar, Chef Xanty Elías
Fine dining, without the pretence, I loved the dining room's mix of old, new, stone, wood, paper details and minimal art.
The tasting menu was reasonably priced and was paced at a comfortable speed of service so we had time to enjoy each course...but quick enough so we didn't have time to start feeling full. (All except for the unexpected King Cake that was presented to us at the end of the meal..all of it for the two of us!)
FAV item?  The ham tartar was luxurious!
---
Restaurante Garum

Avenida Martin Alonso Pinzon 4, 21003 Huelva, Spain
Teléfono: +34 959 28 09 13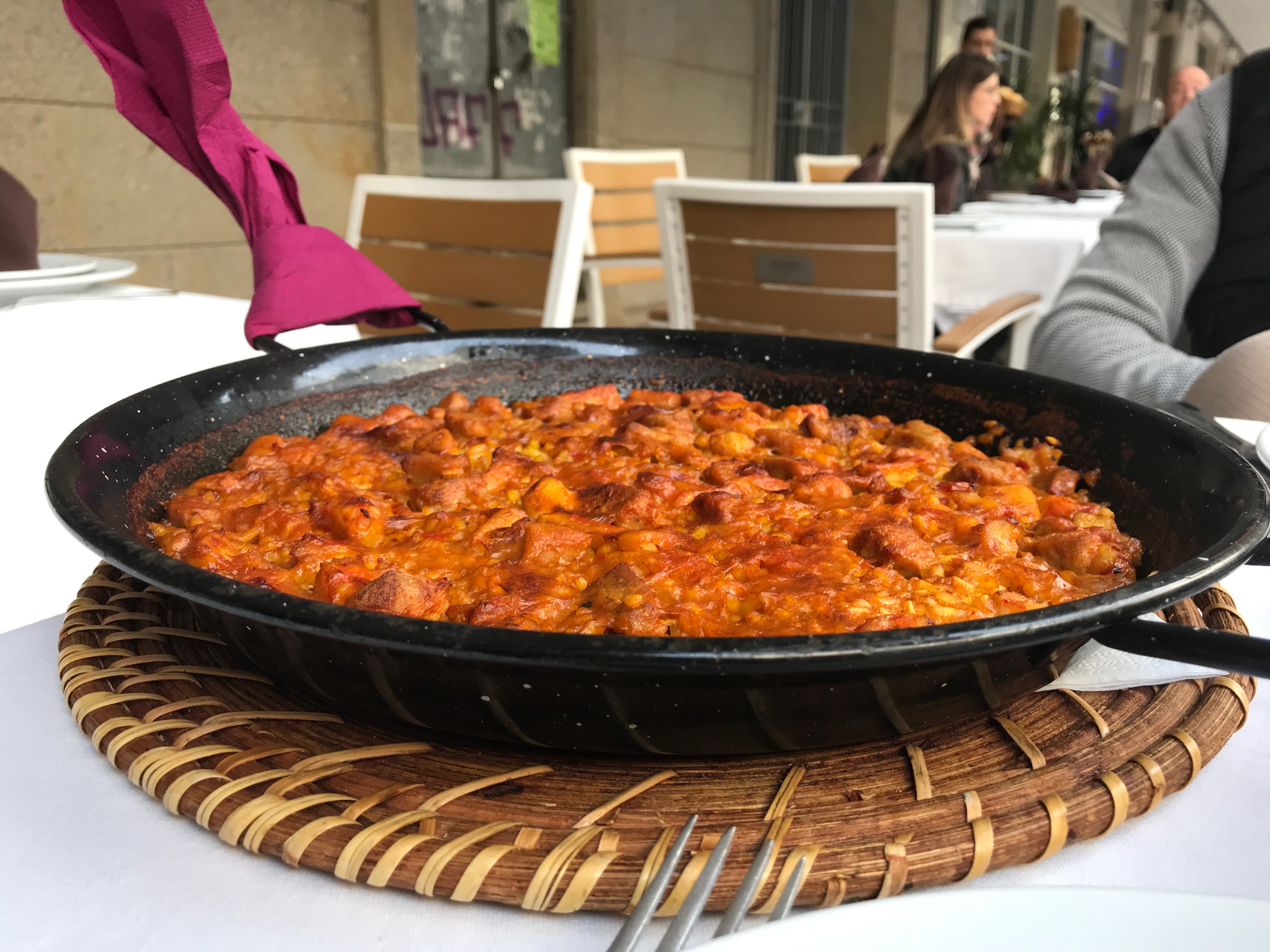 busy place with a very large, heated sidewalk patio and a close walk to the city's central courtyard and downtown shopping
the tables inside were all reserved on the Sunday morning for regulars who stop by after mass
this is a place traditionally called a "arroceria" which is a restaurant that specializes in rice...so please make sure to order one of there MANY rice dishes
like most tapas restaurants in Spain (as opposed to smaller tapas bars), dishes are meant to be shared so it is helpful to check with a server prior to make sure you aren't ordering too much
NOTE: Like most businesses in Huelva, they aren't used to tourists, so don't expect your server to be able to speak English. On our visit, we saw one kitchen staff having to come out to talk to people at the table behind us because he was the only one nearby to be able to translate.
FAV item?  We were only there for the paella for lunch so we focused on saving room to not leave a piece of rice left in the pan. The mixed seafood paella was divine!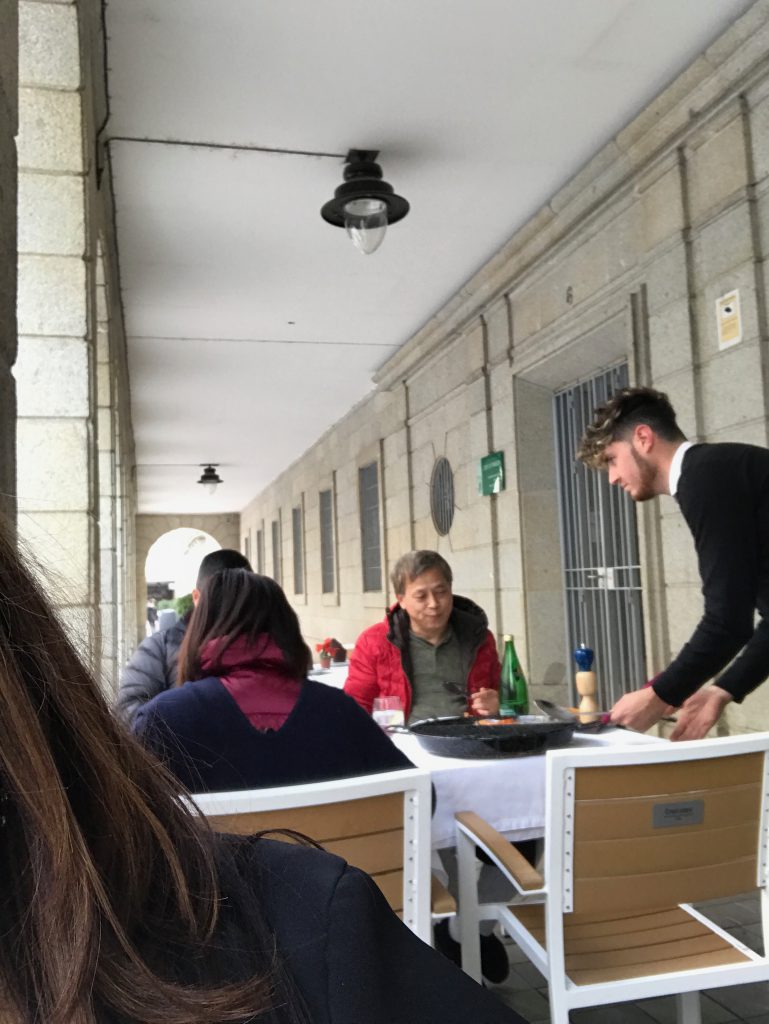 ---
Looking for a speaker for your next event or conference?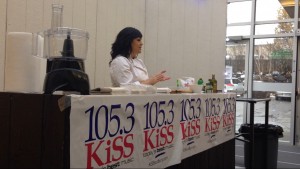 Cooking demonstrations, wine pairing events and lectures, travel talks and MORE...
She speaks with passion, insight and FLAVOUR!
To book an event or learn more, email us by clicking here