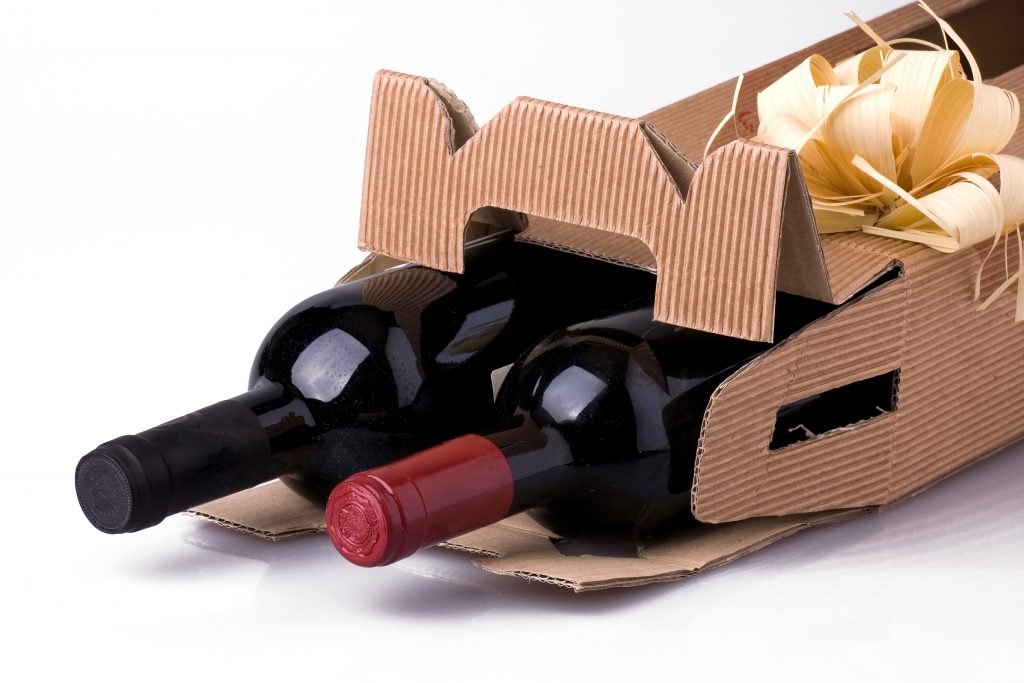 I have spent a number of years perfecting my packing techniques when taking home bottles of wine or spirits on my travels.
I have a large collection of Wine Skins that also come with me in my suitcase or carry-on and I have kept small, thin sheets of bubblewrap tucked into zippered compartments here and there so I am always prepared.
Living in Ontario allows me the ease of visiting our own wine regions for filling my cellar and home bar and direct-to-home shipping options make it easy for me to reorder my favourites in between tasting room visits.
With the recent Supreme Court decision allowing provinces to continue to set their own rules for Canadians transporting alcohol across provincial lines,  I admit that I was worried that I would still have to limit my access to other great Canadian wines that were outside of my Ontario borders.
I just came home from Halifax with some bottles and I arranged to have some shipped to me directly this week.
Easy peasy.
It seems that bringing too much across the border at one time signals to Customs officials that your haul may be for more than personal consumption.
That drive to Costco in Quebec to load your vehicle with beer cases can't keep happening...as the gentleman in New Brunswick found out with that Supreme Court decision.
Almost every producer I met in Nova Scotia this past weekend had pricing and easy procedures for shipping their wares anywhere in Canada.
Yippee!
So...to start...here is a list of Nova Scotia wine & spirit producers that will ship to you and their minimum quantities for shipping. (I also made a couple of notes here and there of some of my favourites that you should order right away!)
All shipping prices are per standard Canada Post rates except for Benjamin Bridge who offers a phenomenal $15.00 flat rate for any order!
Standard rates for shipping a case from Nova Scotia can be priced anywhere between $35 and $60 depending on the destination.
Contact the producers directly for licensee options.
AND there is a little bonus shopping available in the Halifax Stanfield International Airport called Liquid Assets. Not only do they have an online store for direct shipping, but their airport store is located after the security checkpoint so you can buy what you can carry onto the plane for any domestic flight!
As I find some time this summer - or visit other provinces - I will update this page with other charts to help you bring more Canadian tipples to your door!
Note: Beer and cider are also spectacular and popular all over Canada, however, for these products, I would suggest packing it instead of shipping it.
| | | |
| --- | --- | --- |
| NOVA SCOTIA Producers | Minimum Order | Steph's Picks |
| WINE | | |
| Avondale Sky | Wine Club only - 4 shipments x 4 bottles per yea | Lady Slipper Rosé, Pinot Noir Blanc de Noir Brut |
| Benjamin Bridge | In multiples of 3 | NV, NV Rosé (new) and the soon-to-be-released Petillant Naturel (PetNat) |
| Blomidon Estate  | In multiples of 6 | Late Pick Chardonnay Sparkling, Ridge Reserve |
| Domaine de Grand Pré | In multiples of 6 | Haskap Sparkling, Ortega (unique!), Pomme D'Or Apple Cream Liqueur |
| Eileanan Brèagha | Wine Club only - shipments vary | Haven't sampled YET |
| Gaspereau Vineyards | In multiples of 12 | Tidal Bay, Riesling |
| Jost Vineyards | In multiples of 12 | 4 Skins, Marechal Foch, Tidal Bay |
| Lightfoot & Wolfville | In multiples of 12 - call or email to order | Riesling, Tidal Bay, Ancienne Chardonnay, Ancienne Pinot Noir, Pinot Rosé |
| Luckett Vineyards | In multiples of 12 - call or email to order | Rosetta, Ortega, Buried Red |
| Mercator | In multiples of 12 | Sauvage Sur Lie, En Cave |
| Planters Ridge | In multiples of 6 | Sparkling Mead, Quintessence Red, Tidal Bay |
| Sainte Famille Wines | In multiples of 6 | Maple Wine, L'Acadie Blanc |
| SPIRITS | | |
| Ironworks Distillery | No minimum | Aged Gin, Bluenose Rum, Rhubarb Liqueur (New), Vodka, Pear Eau-De-Vie |
| Still Fired Distillery | Call or email to inquire | Apple Pie Moonshine, Vanilla Bean Vodka, Root Beer Moonshine |
For information on bringing alcohol into Ontario from outside of Canada, check out my other article called No Real Limits.