Cape Heritage Hotel
90 Bree St, Cape Town City Centre,
Cape Town, 8000, South Africa
Website
Visited: May 2016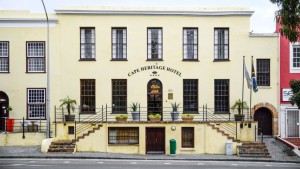 What I liked…
Located in the newly, re-vamped Bree street, the Cape Heritage is a little boutique hotel in the middle of all of the artsy, gourmet, musical action. The first Thursday of every month, in Cape Town, is Students Night. Local bars, cafés and restaurants offer amazing specials for students and they all show up...with non-student friends and family in tow. With so many places to stop for a drink or bite along Bree Street, it is the hippest place to be on that first Thursday.
Besides all of the action along Bree Street, the courtyard of the hotel is shared with neighbouring businesses...a wine bar that is attached to a fine dining bistro, a dance club, a café and an artists studio. You never have to leave the hotel, if you wish, to take in all of the culture offered in the area.
Speaking of bars, there is a also a tiny little cocktail bar that is situated 

under

the front steps of the hotel. Sounds strange, but it works. Hours are varied, but when its open, its busy!
From the time you walk into the hotel, you feel so welcome! The staff all work together to make your check-in and check-out seamless and all act as a concierge when needed to offer recommendations and arrange transportation and sightseeing suggestions.
The Cape Heritage is such a part of the local history of the area that there are actually tour groups who pass through the courtyard and the front lobby to show off the restored hotel and all of the framed historical photographs and art that line its walls.
There is a small rooftop that guests can have access to for some of the best views of the downtown, waterfront and the famous Table Mountain.
The room was so well-designed, that it didn't feel as small as it probably was. The clawfoot tub was beside the bed and the sink was just outside of the shower/toilet stall - also across from the bed. There was still plenty of room for an armoire, a desk, a chair and two nightstands...and we didn't trip over each once!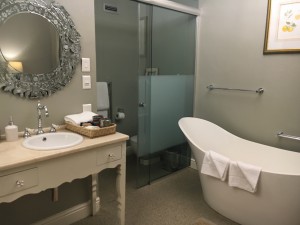 What I didn't like so much…
I am glad that I always travel with noise-cancellation earbuds, because I don't think the foam ear buds left in the room by the hotel would have made a dent in the noise level from the neighbouring dance club on that Thursday night. Even on other nights, it was still a little noisier than I would have liked.
To keep the hotel in as much of an original state as possible, they did not install an elevator anywhere. Narrow flights of stairs and long hallways were a fright to see when we arrived with our 5 suitcases (3 week holiday, remember!). Luckily, the staff are ready when you arrive to take your bags to your room and back without delay.
The breakfast buffet that is included is quite small. Fruit, baked goods, a toaster and self-serve coffee are usually what fit on their counter. They do offer a made-to-order hot breakfast menu, but I sometimes felt that we were the only ones ordering anything and when they seemed busy with a room full of guests, we would just go elsewhere for the big breakfast.
The pros outweighed the cons, for sure! It is ideally-located, reasonably priced and easy to find. Add in that the town itself was fun to visit - and we will be back!
---
Looking for a speaker for your next event or conference?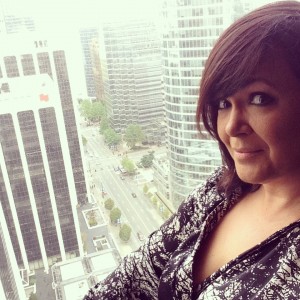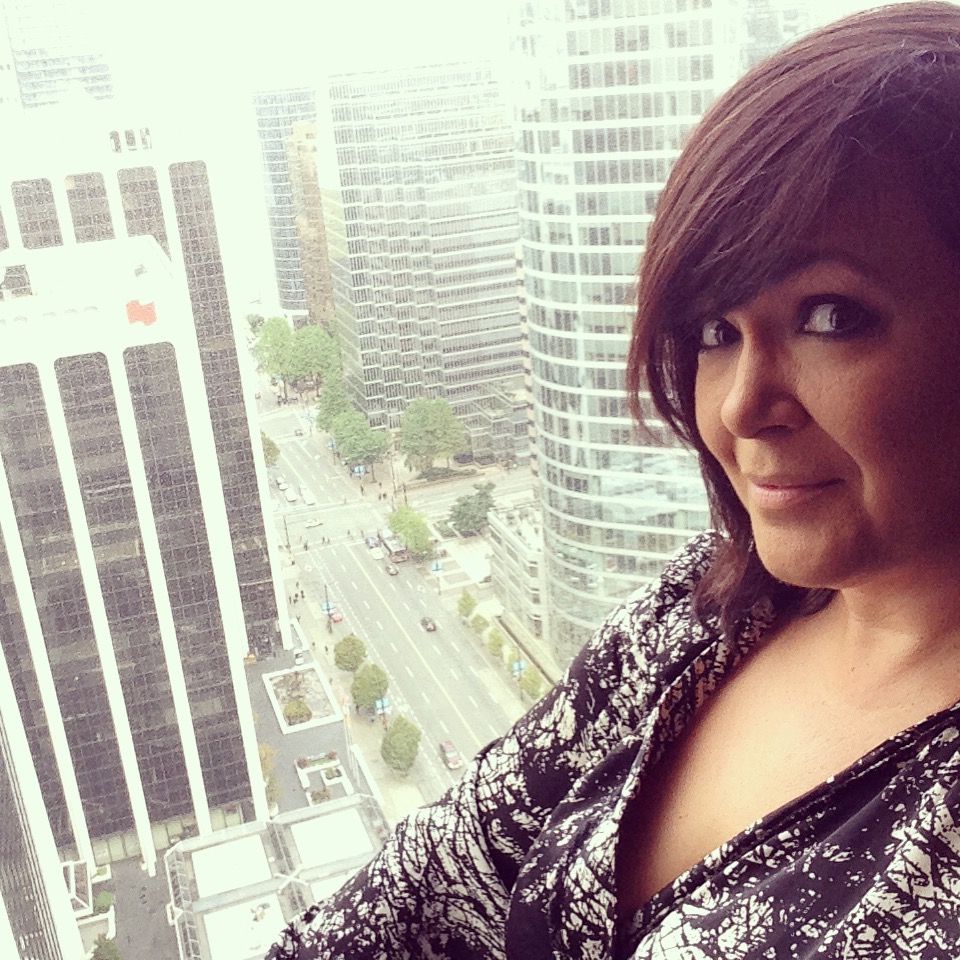 Cooking demonstrations, wine pairing events and lectures, travel talks and MORE...
She speaks with passion, insight and FLAVOUR!
To book an event or learn more, email us by clicking here