Tattingstone Inn
620 Main Street
Wolfville, Nova Scotia
B4P 1E8
Visited: August 2017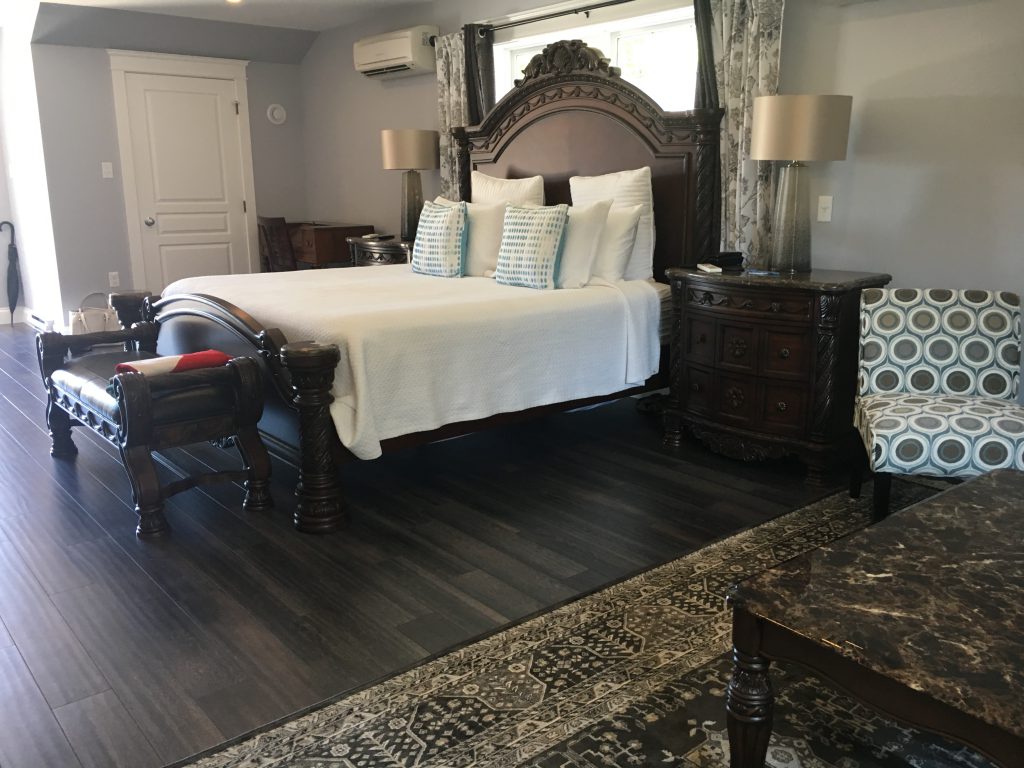 What I liked…
Convenient to downtown Wolfville. A 5 minute walk on Main Street to reach shops and pubs. A 2 minute walk to the weekly Thursday Farmers Market.
The brand new Hardwood Suite is one of two amazing suites! More space than we were expecting, a walk-in closet to tuck our suitcases away and hang a few things, a semi-private outdoor patio and one of the largest, most luxurious bathrooms I have seen (and enjoyed) in a very long time!
The Inn's grounds are pretty. Tree-lined walkways, a crystal-clear pool, outdoor patio and porch are welcoming enough for you to want to spend the day outside.
The included breakfast was perfect (for me). A good, but not overwhelming, selection of entrees to choose from and every morning we were greeted with a smile, a "Good Morning", a fresh cup of coffee and a mini fresh fruit and granola parfait.
The sitting rooms inside are inviting, serene and are always setup with self-serve coffee and tea throughout the day.
Plenty of soft towels in the room, plenty of storage and the softest robes!
Wifi is free and easy to connect.
The in-room area guide was full of information that was handy for our stay - especially the local taxi business card...since its the only taxi company in the area.
We inquired about having a couple of glasses of wine for our room and we were pleasantly surprised to be offered a great bottle of local red delivered to our room for only $28.00...all served on a tray with big glasses and opened and poured for us just like in a restaurant. Very classy!
What I didn't like so much…
Not much to complain about so I am just going to be a little picky...Although I was happy to see the locally produced toiletries in the bathroom (and with pumps!), I think I used more hair products than I would normally need because they are quite thin and too gentle for my thick hair. Luckily, I packed my own conditioner from home as a backup.
I honestly sat here for a few minutes and couldn't think of anything else to comment negatively about this Inn.
True Nova Scotian hospitality!
---
Halifax Harbourfront Marriott
1919 Upper Water St,
Halifax, NS
B3J 3J5
Visited: August 2017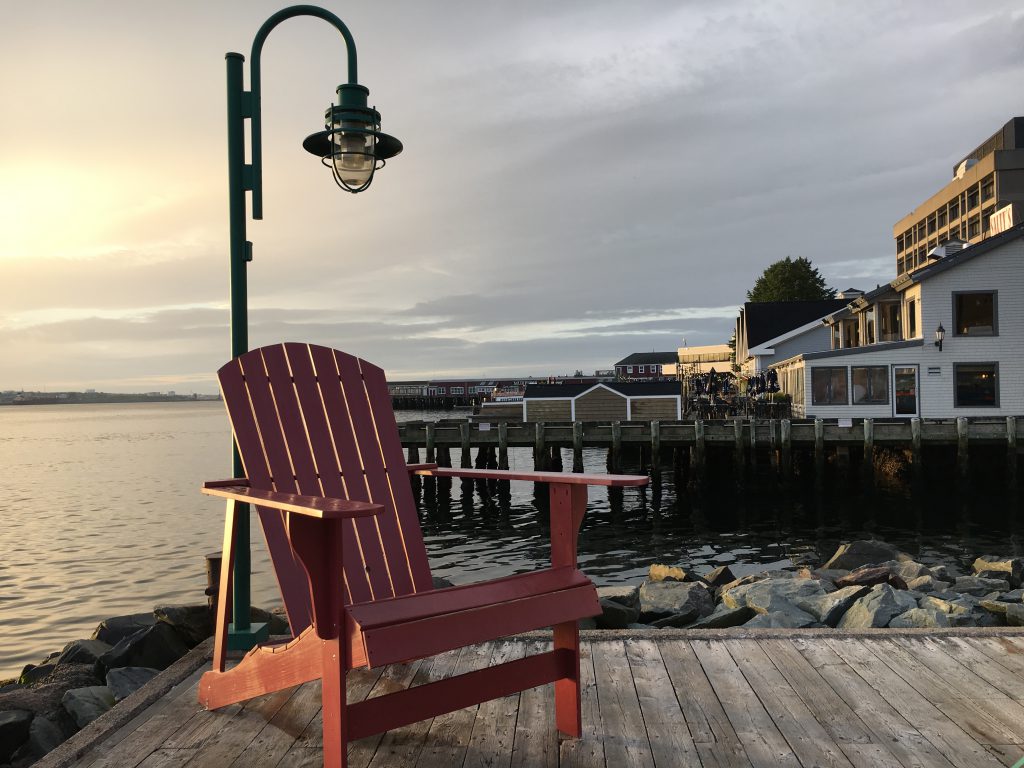 What I liked…
Location is everything when choosing a hotel - and this one has IT! Located right on the famed Harbourfront, it is connected by the "pedway" to the Casino, Scotia Centre, Scotia Mall and other nearby office complexes and major hotels. The Harbourwalk is right outside a side door with only a few minute walk to restaurants, gift shops and other tourist attractions.
Nothing says "Welcome to Halifax" than a hotel staff member greeting you with a smile and a kilt! Every gentlemen we encountered during our stay was helpful, in good spirits and was excited to offer assistance for just about anything.
Although I didn't get a chance to eat in their main restaurant during this visit, the dining room seemed large and spacious for a quiet breakfast or a casual bite throughout the day.
Check-in was quick and informative and we were offered the assistance of a concierge for lunch suggestions before we even headed off to our room.
Rooms were spacious, clean and comfortable.
The bathroom was a decent size with plenty of counter space and a little shelf space to unpack a little and make our stay more comfortable.
What I didn't like so much…
We didn't spend that much time in the hotel, so the only negative that I encountered this visit was the pop-up coffee service in the lobby. My husband brought up a couple of coffees and pastries to our room and he mentioned that he didn't inquire about milk choices for me because he felt rushed through the process and that the attendant seemed a little frazzled. My toasted bagel was barely toasted at all, a little squished and the butter pods were thrown in on the side. I know we aren't looking for gourmet, leisurely café experience, but just quality product and service.
With its convenience to just about everything near the Harbourfront and the friendly staff, it may become my go-to location for when I am visiting Halifax.
---
Looking for a speaker for your next event or conference?
Cooking demonstrations, wine pairing events and lectures, travel talks and MORE...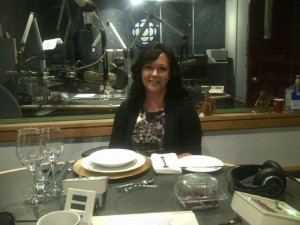 She speaks with passion, insight and FLAVOUR!
To book an event or learn more, email us by clicking here