Jewel Paradise Cove
Silver Spray, Runaway Bay,
St. Ann, Runaway Bay, Jamaica
TEL: 1-876-973-4520
Website
Visited: March 2016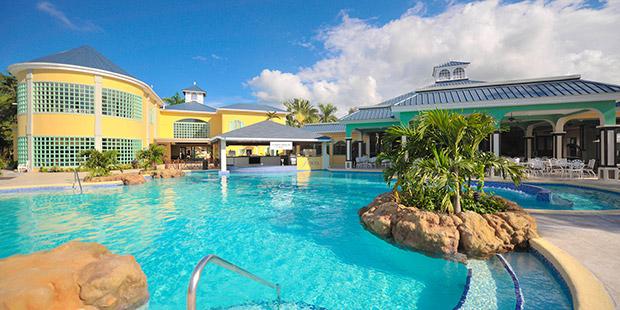 It was a quick 5-night stay at this newly-owned Jamaican property. I was travelling there as a guest of a corporate group who selected the location for the value and by suggestion of their travel agent.
What I Liked...
The personal staff! You will note in my closing comments to this review that I am guessing that the hotel's level of service is the plus meant to overshadow any of the minuses. From the front desk to the security guards - EVERYONE is friendly and wanting to help make your vacation better. I don't remember hearing a "no" to any reasonable request, only a "let me see what I can do". That is hallmark of great hospitality.
It is quiet - which I appreciate in an all-inclusive, adults only vacation. There were one or two partying groups who showed up but usually kept to one pool or area on the beach. Great for snoozing in the shade or just trying to clear your thoughts with a morning stroll.
Service is prompt and efficient in all of the bars and restaurants. I rarely had to wait for service or wait long for my next course or wait long to have my plate cleared. When the restaurant servers take your a la carte order, they immediately remove any unneeded silverware and glassware from your setting.
Personal touches were often and well-received. In-person, handshaking introductions were common, personalized notes were left in our room by our butler and greetings in common areas are by name.
The food in all of the restaurants was well-cooked and seasoned. Fish was always tender (with exception to one order of coconut shrimp that was obviously sitting under a heat lamp a little too long), beef was cooked to order, chicken was tender and juicy and vegetables were cooked only enough to retain their crispness and flavour. I thoroughly enjoyed the jerk chicken at the Aquamarine Grill twice this week and my daily dive into their local fare that was featured at every buffet - at every meal. (You will note in other reviews that my pet peeve at all-inclusive is their lack of local flavour. This resort is a great example of how to merge their own cuisine with the traditional offerings, with great success.)
The layout of the hotel is easy to navigate and a good size - which means compact. No shuttles needed and a short walk to anywhere on the property. Walking from one restaurant to another is a few meters away with a lobby bar in between - which allows for easy conversation and meet-and-greets with other visitors.
The Fit-Trail is a walking and fitness path that winds through the property to make your morning walk a lot more interesting. It is designed to be used by visitors of all ages and fitness levels. They have occasionally pro-led sessions but it easy to go through on your own. Its ease of use was motivating enough to have me out on the trail 3 of my 5 mornings during my trip - which is VERY unusual for me. (I may even think about incorporating some of the exercise stations into a make-shift outdoor program of my own when I get home.)
What I Didn't Like So Much...
Distance from the airport is a little long - 1 to 1.5 hours, depending on the number of hotels your bus has on its way to your hotel. After any flight delay, an extra hour and a half on a bus does not start the vacation on the right state of mind - regardless of how entertaining your tour guide is.
Not much to visit outside of the resort - unless you want a classic excursion. A few local corner stores or shops scatter Runaway Bay, but it is a tourism-created area so the resorts are supposed to be focus, I suppose.
Most excursions are far away from the resort. Usually an hour or two is a the average drive to any off-site tour. The YS Falls/Black River/Appleton tour we chose was 3.5 hours EACH WAY on top of the 5 hour fun at the other side of the island.
The hotel room bathrooms need to be updated - pronto! I am not complaining for the aesthetics or the overall design, but its construction. I think the older hotel that was it's predecessor only had jacuzzi tubs without showers. Once the new remodel added in shower heads, they forgot about the sunken tub ledge that surrounds 3 sides of the tub surrounding it. Water not only spills onto these ledges, but collects and POURS onto the bathroom floor. There is a floor drain but without a sloped floor, the water remains in one massive puddle. It is unsafe for standing or walking. We went through extra towels each day trying to sop up the mess before we continued with getting ready at the sink.
The food in the restaurants was well cooked, but the a la carte restaurant tried TOO hard to create a fine dining feel - but still missed a few marks. Insistent on semi-formal dress is welcome (and mostly respected by all visitors), but the hard wooden chairs on a noisy tiles floor with no other music to distract you takes away the intended ambiance. Some servers are familiar with proper wine service, others are most obviously not. Small portions on a plate were expected, but their unnecessary added electric-blue sauces and mishmash of crazy, local flavours just took away from the simple execution that was always top-notch. Example - slightly spiced mini crab cake starter was perfect on its own the with slightly sweet jelly on top. It didn't need the glow-in-the-dark "pinacolada" sauce that was obviously a pineapple flavouring mixed with something similar to blue caracao. It was sticky sweet and just one too many things on the plate. I am hoping that as the resort gets into its own grove and allows it chefs to have the confidence to do what they do best, it will move away from long-worded menu descriptions and 4-sauced plates.
A few common areas like lobby bathrooms are in need of an update - or more importantly an expansion. The ladies bathroom in the lobby is so small that an open stall door can have someone trapped if there is one other person next door also trying to escape at the same time.
The only way I can summarize my view of this hotel is that is obviously that it took over the space from someone else and is VERY slowly trying to upgrade, update and expand into its own. Although I had a great vacation and will always love the people and "flava" of Jamaica, this resort was not really a 5-star - as compared to some of its grandiose neighbours. It won't matter how smooth-talking or efficient your service is, their clients will still SEE the differences and then vote with their wallets.
---
Looking for a speaker for your next event or conference?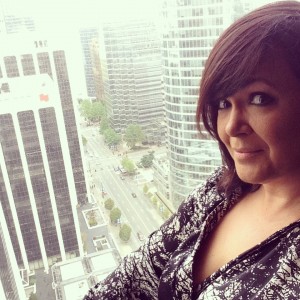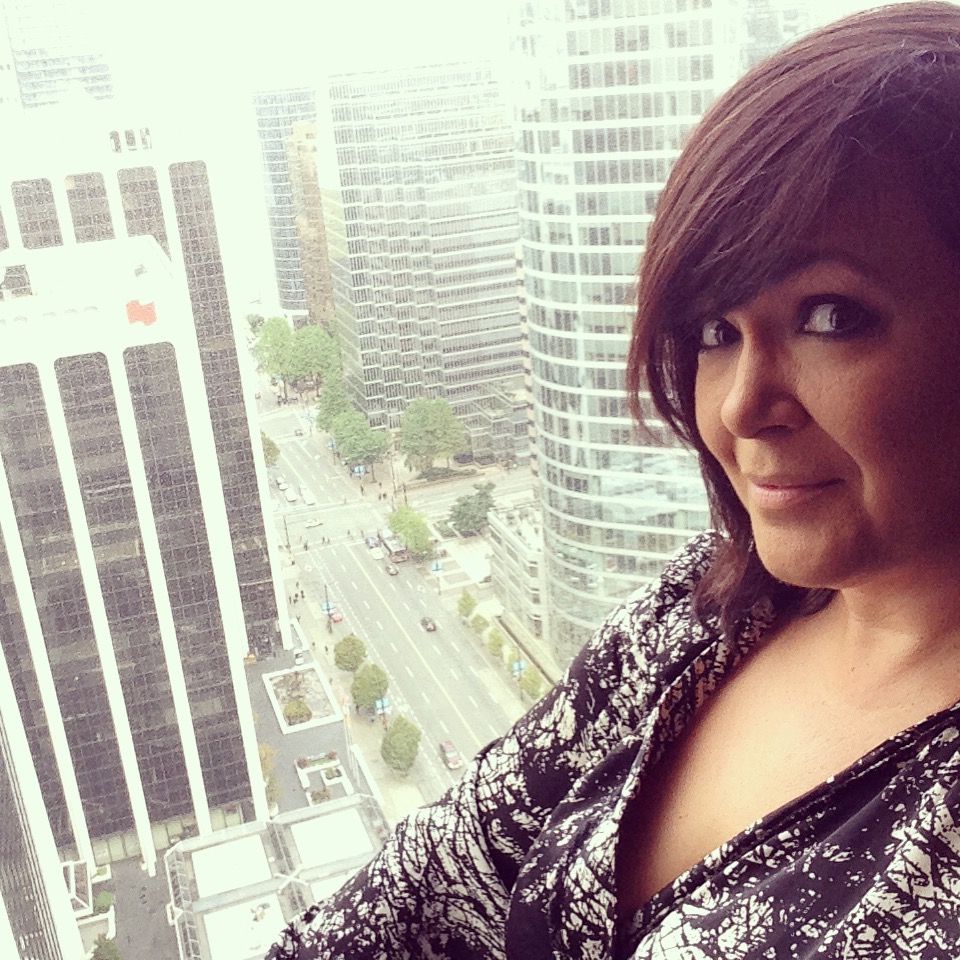 Cooking demonstrations, wine pairing events and lectures, travel talks and MORE...
She speaks with passion, insight and FLAVOUR!
To book an event or learn more, email us by clicking here