Excellence Playa Mujeres
Prolongacion Bonampak S/N Mz 1 Lt 10, SM 3,
77400 Isla Mujeres, Q.R. Mexico
TEL: 01 998 872 8600
Excellence Playa Mujeres Website
Visited: April 2016
What I Liked...
Most rooms are junior suites and quite large and spacious, from what I could tell. I was first booked into an Oceanview Swim-Up Suite and we loved all of the amenities in the room. The indoor jacuzzi is up next to the patio with a large window that opens so you feel like you are outdoors. All patios are furnished with a round outdoor "bed" for lounging and a simple table and chair set. A sectional sofa, desk,another small bistro-sized table set, and a king-size bed filled the space easily with plenty of room to walk around. Extra large walk-in shower and separate toilet room and his & hers sinks were a bonus as well!

The walk-in closet had plenty of hanging space, drawers and shelving so you could unpack and spread out for the week without having to store your suitcase in the main part of your room.
They call it an "X-box" but it is a small cabinet that opens and locks from the inside by the front door - as well as accessible from the hallway so you can leave room service dishes and other to-be-picked up items inside for staff to collect without disturbing you. It was also very handy the morning we were checking out to arrange for coffee and pastries to be delivered to us for when we were ready for it - without having to answer the door. Genius!

The restaurants are lovely! There are 8 à la carte options for dinner and since we found a couple of favourites (Flavour Market and Chez Isabelle), we missed a couple during our week's stay. The portion sizes are small enough to allow you to easily enjoy 3 courses but anymore than that will over-stuff you. (Many a night I ordered a bit too much!)

Wine list was extensive and seemed to be reasonably priced -

IF

you know your wine prices. All of the wines listed on the first page say that they are from "Baja California" but are all Mexican wines. The servers offer them often and they are not bad, but if you dig through the other wines in the binder, there are great deals to be found. (My favourite was a 2012 Pétolos Bierzo from Spain!)
The entertainment was terrific (for the 2 night's that I managed to stay up for it)! Our last night is their Mexican Fiesta night and there were extensive theatrical sets set up around the outdoor dining space and a full mariachi show on the theatre stage afterward.

The Millé Spa! This was the second visit to an Excellence Resort in Mexico so I was familiar with what to expect...and nothing has changed! Their 1-hour Aqua Wellness circuit is only priced at $38 US per person and the combination of saunas, pools and water jets and a final scalp and neck massage is an easy indulgence to work into your vacation at LEAST once! (We visited twice!) Any spa treatment booked at the spa includes this circuit as a free add-on for before or after your treatment. (Special thanks to Juan - our valet for both sessions!)

Excellence Club upgrade - SO worth it! Private check-in their exclusive lounge, upgraded full bar service, gourmet snacks and small plates, sweet treats delivered to your room nightly, bottle of champagne on arrival and a free Aqua Wellness session (see above). The staff in the Lounge really made us feel welcome and like special guests. (Special thanks to Delal and Daniel who went above and beyond for us!)

By our second day, we had upgraded to a luxurious Rooftop Suite on the 4th floor. Spectacular ocean views, another TWO outdoor beds and a private rooftop plunge pool along with all of the same main floor as the other suites.

Loved that most of their menus (breakfast, lunch and some dinners) included local recipes and flavours. Some of the highlights of the week full of meals were the fish tacos and the Excellence nachos at The Grill, the chicken tamales at the breakfast buffet and the diablo sauce for their chicken wings at the lunch buffet and the Grill. Muy bien!

Their baked goods were ALL spectacular (unfortunately for anyone who has a sweet tooth). Mini pastries are always available everywhere and even brought to your room...so be prepared!
The coffee shop and ice cream parlour upstairs from the main lobby is such a treat! Full gourmet coffee options (including flaming ones in the evening), full pastry counter and scooped ice cream cones and make-your-own sundaes are a sweet way to cool off in the afternoon or end another perfect evening.
Everyone always asks me to report on the beach so here it goes. Sand was fairly soft and beach is well taken care of. Chairs and palapas were clean and comfortable. Water was cool and clear enough to fully enjoy your oceanside experience.
What I Didn't Like So Much...
It may be a lovely bonus for some, but the swim-up style suite was not for us. We loved the patio and view of the "lazy river" pool but since we were close to a restaurant, we always felt like we were on display. Other visitors would carefully check out our "setup", point - or say Good Morning and wave. We were wanting more privacy so we moved to a higher floor. BUT if like to be social OR if you like the idea of plunging in that pool at any time, I would highly recommend the swim-up suite, but just ask for a room in a quieter end of the resort.

Communication by the waitstaff wasn't always up to speed...and it sounded like it was the kitchen not sharing information. A chef's special chicken lunch ordered one day arrived looking nothing like what was described. It took a couple of questions to staff to confirm that the special marinated chicken "wasn't ready yet". If the server would have known and informed us, we could have either chosen to wait or ordered something else. Another similar instance happened at breakfast another day as well. Nothing crucial to our overall experience, but I would have understood and happily taken their suggestions.
If you are a part of large group, don't expect to all sit together at any of the restaurants. Aside from a handful of six-tops here and there, they are all fours and twos and they don't like to put tables together. I spotted an occasional push-together for two couples to sit together at lunch once or twice, but even a wedding  reception dinner at the French restaurant was only a reserved corner of smaller tables.


---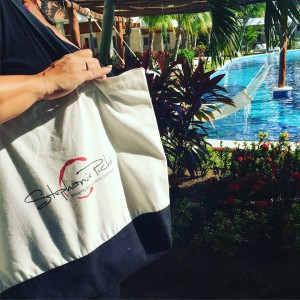 All in all, while I am sitting here at the Cancun Airport awaiting my flight home, I am having difficulty coming up with anything else that I DIDN'T like - definitely MANY more pluses than minuses. I met several travellers this past week who are "regulars" and have been coming back to the resort year after year...and now I can see why. Excellente!
---
Looking for a speaker for your next event or conference?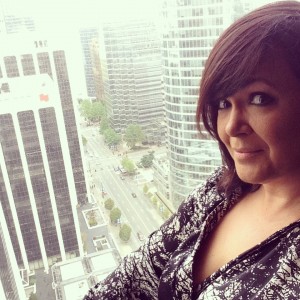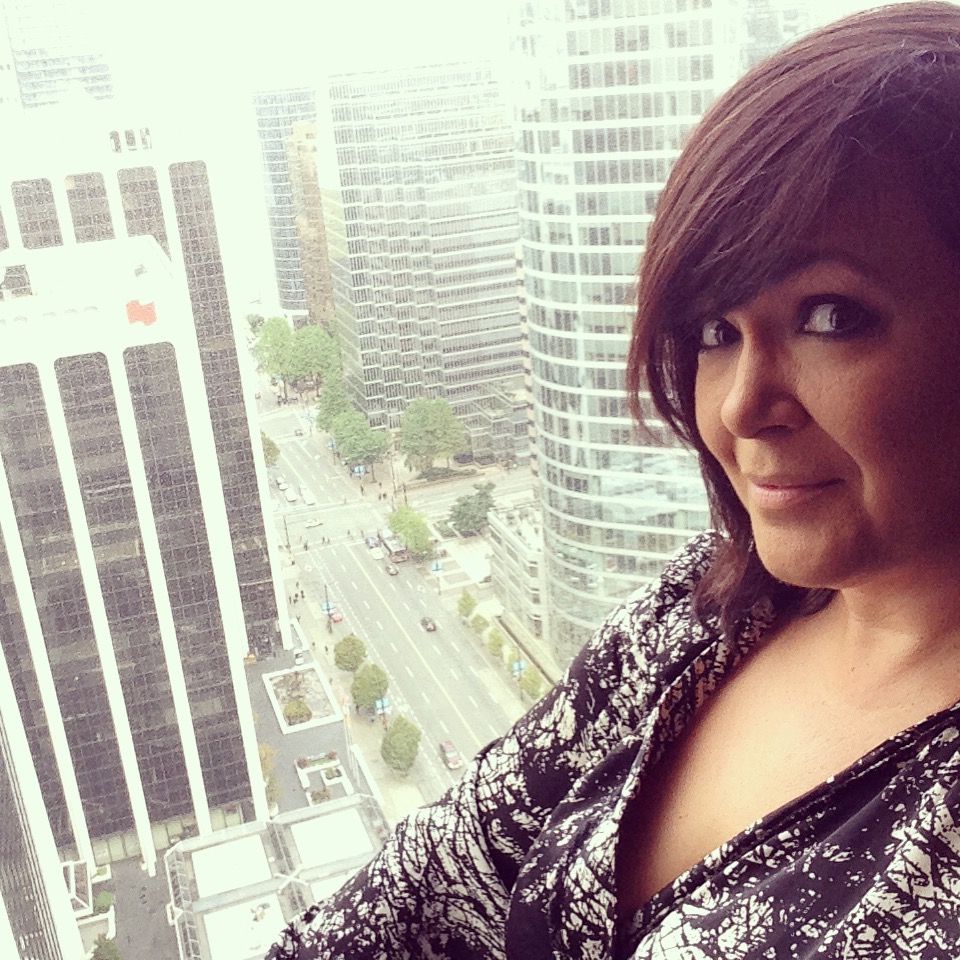 Cooking demonstrations, wine pairing events and lectures, travel talks and MORE...
She speaks with passion, insight and FLAVOUR!
To book an event or learn more, email us by clicking here