The Roosevelt - A Waldorf Astoria Hotel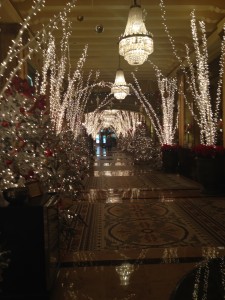 130 Roosevelt Way New Orleans LA 70112
T: 504-648-1200
T: 1-800-WALDORF
The historic (and some say legendary) Roosevelt is a celebration of grandeur. From the first few steps inside, you walk a little straighter - but you also are too busy looking up, and around, to see where you are walking. The lobby is exquisite! (...and if you can see their Christmas decor in person???? STUNNING!)
What I liked...
For a big, busy hotel, it feels quiet and serene. Even with the bustling bars downstairs, you can walk by and easily find a quiet spot nearby to sit, chat or people watch.
With Teddy's Café, Sazerac Bar, The Fountain Lounge, Domenica and their Rooftop Bar, there are enough dining options within the facility that you may not even have to leave...but you will - and you should!
Rooms are luxurious and well-appointed. Nice to see Salvatore Ferragamo products in the bathroom!
The entertainment in The Fountain Lounge is classy and gets you in the NOLA spirit. I could have sat at the bar every night!
Location is ideal for visiting Bourbon Street and the French Quarter. A few steps from Canal Street and a 3-minute walk to Bourbon, it is close enough to be near the action, but still far enough away to be able to step away for a quiet break.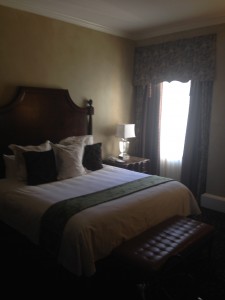 What I didn't like so much...
The elevators shake, squeal and crack to show their age. The speed is good, but that little bit of noise can make you hold your breath a little.
In-room dining was a  bit of a disappointment...but I am hoping it is just because I ordered last minute on a Saturday morning instead of pre-ordering the night before. Order was missing a few things (again, perhaps I didn't clarify) and eggs were overcooked - which is most likely due to the busy time of day. The delivery by Misty made me smile, though. She was a gem!
There are no dining hours of operation listed anywhere - not in the Guest Services guide in the hotel room, not on the website, not outside the doors of the restaurants. I couldn't figure out what would be open for a hot breakfast one Sunday morning so I ventured offsite. I came back to see people dining in The Fountain Lounge. Oh well...now I know!
Every day our room was never cleaned until 4:30pm-5:00pm - no matter how long we were out of our room during the day. That is our usual time for a quick snooze or getting ready for the evening, so we always felt a little rushed when the housekeeper would knock and seem frustrated that we were still there. On one day, she even waited outside of our door for the 10 minutes we asked for. Not sure if it is a case of not even staff? Perhaps another sign to hang outside the door to request an early cleaning?
---
Looking for a speaker for your next event or conference?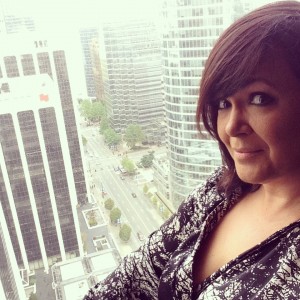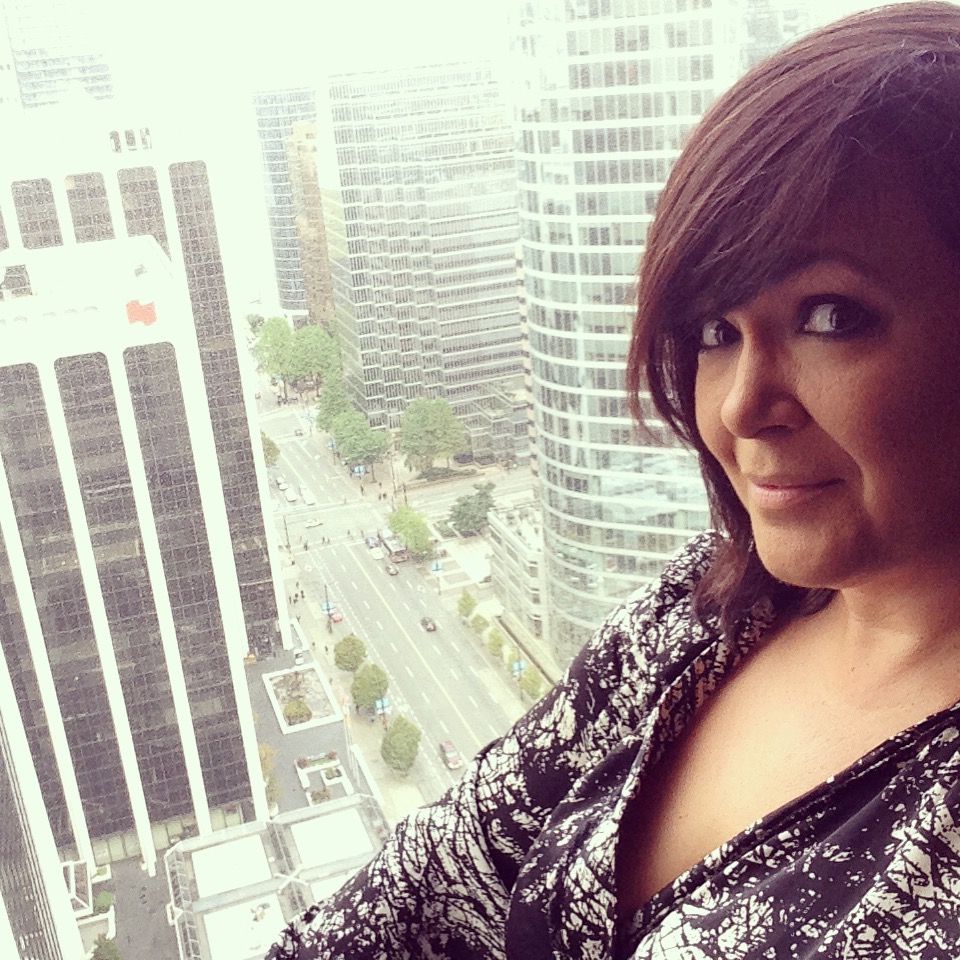 Cooking demonstrations, wine pairing events and lectures, travel talks and MORE...
She speaks with passion, insight and FLAVOUR!
To book an event or learn more, email us by clicking here