White Oaks Resort and Spa
253 Taylor Road SS4
Niagara-on-the-Lake, Ontario
Canada L0S 1J0
Website
Visited: May 2017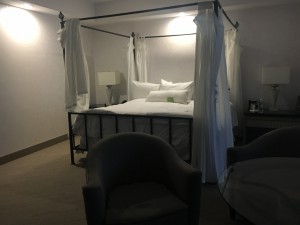 What I liked…
Location is perfect for those looking for a whole weekend of wine and shopping. Wineries are minutes away and the HUGE mall is right across the street.
It was nice to park at a hotel that wasn't in a paid lot or to rely on valet parking to keep our car tucked away. We found a spot around the corner from the main entrance!
Check-in was VERY quick and without numerous unnecessary questions.
We booked the Luxury Room (as called on hotels.com but Executive Suite on their website) which was very spacious and luxurious.
Separate tub, shower and vanity areas keep a couple from tripping over each other.
The on-site restaurant options offer a little something for everyone - fine dining (LIV), a casual resto/bar (Play) and there was a Starbucks we found on the 2nd floor that made sandwiches to order all day!
What I didn't like so much…
The resort has been around for a while and some of the amenities and fixtures are looking a little dated and worn.
Shower door was difficult to close securely and could use an over-the nozzle hanging shelf to keep the toiletries handy. (The two inset shelves are small and slippery when wet.)
The dining chairs are so soft that I felt like my chin was hanging over the table. (I also noticed these "squishy" chairs in the restaurants as well.)
The turn-down service comes knocking at 6pm or 6:30pm...which is too early!
The room was cleaned well, but the bed wasn't made nicely one of the days (looked like the sheets were just pulled up and tucked a little).
I don't think this is really a fault of the hotel (unless they create a new policy) but I don't understand why people think that a hotel with the spa gives you permission to wander the common areas with just a robe on. If you are on your way to or from the pool or to or from the spa, I can understand - but just a robe and bare feet?!? Ewww!
And just something a little odd... I have spent enough time in hotels over the years to know how to deal with room service and in-room dishes. I had ordered a large continental-style breakfast one morning with a plan to keep some of the items for the next morning. I tucked my almond milk and butter in the in-room fridge and left my cereal box and leftover croissant on a table with a plate cover. I moved the rest of my entire dining room tray out into the hallway to signal that I was finished with these items. Usually, I can't seem to get a maid to take any glass away or empty anything because they are afraid that they are throwing something away without permission. For some reason, this maid decided that I didn't want what was left in my room. Every food and dish was taken away. By the time I noticed it late that night, I wasn't sure on whether I wanted to cause a fuss over the two small items. I would suggest leaving a note on any item that you don't want taken away from now on!
The hotel rate when its off-season is decent for the area and for the room size, but if I am going to just visit wineries, I may try a location downtown. I am not a shopper and I didn't go for the spa...but for the long weekend rate, it was a good enough value to make me take notice.
---
Old Stone Inn
6080 Fallsview Blvd
Niagara Falls, ON L2G 7L6
info@oldstoneinnhotel.com
Website
Visited: July 2016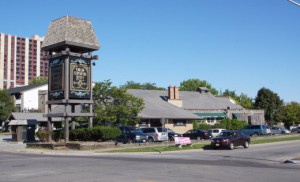 What I liked…
Location is terrific for those looking to wander Fallsview and shop and dine. It was a short 15 minute walk to get to the far end by the falls.
Parking is easy and plentiful and the parking fee is $17.95 per 24 hours which is very reasonable compared to other "big city" hotel lots.
The lobby looks and SMELLS like an old inn. My nose picked up a wood-burning fireplace right inside the front door!
Front desk staff were quick and friendly and the check-in process was painless - even after a day in the heat of this summer.
Rooms are spacious enough that two ladies weren't tripping on each other over the weekend.
LOVE the idea of the Wine Country Picnic Lunch that they promote in the lobby. It would be a lovely afternoon idea for couples...honeymoon perhaps?
Pet friendly! Passed by many happy dogs (and their owners) checking in...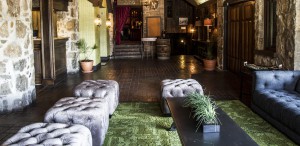 What I didn't like so much…
Might be just the going rates for Niagara hotels in the summer, but $250 per night for a standard double room (taxes in via Booking.com) was a bit steep since I booked well ahead. I noticed this coming long weekend, it jumped up to $309 per night!
Just little things I noted...

no Kleenex/tissue in the room
mini fridge was directly on the floor, empty and unplugged
no coffee machine in the room
coffee setup in the lobby was empty shortly after 9am and when we inquired in the kitchen/dining room, we felt like we were asking too much for a quick refill or a take-out coffee from the kitchen
pillows were a little lumpy
air conditioner worked great but was quite noisy
in-room hotel service binder referred to a dining menu and room reserve menu and there was none anywhere - not in the book and not in the room
the only bottled water was a bottle of VOSS priced at $8.00
we found a tube of lip balm under the sheets of one of beds (left a note with it later and no reply received)
and the wine glasses on the table weren't just dishwasher-spots dirty, but just-used and well-handled dirty. (I always hand wash all glassware prior to using in any hotel...but not used to seeing them THAT dirty.)
If they weren't charging such a hefty rate per night, I may have overlooked all the little annoyances...but when I drove by the newly-built and newly-renovated lower-rated hotels nearby, they actually looked more modern and well-kept.
I noticed that they are slowly upgrading certain things bit by bit, but maybe they need to put a rush on it to keep up with the others...
---
Four Points by Sheraton St. Catherine's
3530 Schmon Pkwy, Thorold, ON
Visited: August 2017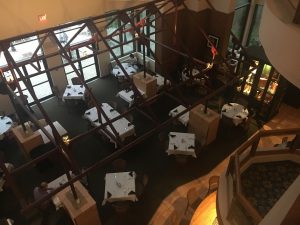 What I liked…
The location is tucked away from the downtown area but still close enough o wineries, shops and a hot cup of coffee.
Every winery we had on our itinerary was a 15-minute drive from the hotel.
The parking lot is large and close to the entrance for easy unloading -and its free!
Check-in was VERY quick and without numerous unnecessary questions.
Check-in was quick and painless...but it would have been nice to be offered some basic information about the hotel and its services.
The bathroom was a decent size for sharing and had a large counter space.
With the pool, the family-style restaurant and suite-style rooms, I am sure it is a favourite for families visiting the area.
What I didn't like so much…
The rooms are spacious but a little dated and worn.
The toiletries provided were either not 100% full or too little for two people to share. (Good thing I always pack my own!)
After our cleaning one afternoon, we noticed a used,wet towel still in the bedroom and dirty and EMPTY glasses still left on a table. I know that many cleaners don't like removing glasses, but I prefer it when they either replace them with clean ones or take a minute to wash them.
The restaurant downstairs was very quiet for a Friday evening in the summer. We chose to eat at the bar since no other tables were occupied. Our appetizers that we ordered to share were mediocre at best. We were starving so we finished the calamari, but the mushroom flatbread was almost cold and just a mush of cream cheese and mushrooms topped with their usual bruschetta topping. Our unappetizing late dinner made us rethink having breakfast there the next morning, unfortunately. We also were made to feel that we were bothering the bartender and waitstaff. They were always in the kitchen and chatting elsewhere (sometimes with the kitchen staff AT the bar). We would have kept ordering drinks but it was too much of a bother.
The hotel itself was good enough for the overnight space we needed in the area and the rates were decent for the time of year, but ther are very few other options that close to where we needed to go. I may stay there again, if I needed full hotel services, but I am also thinking about looking at airbnb...
---
Luisa's Suite Retreat
233 King Street, Unit 3, Niagara-on-the-Lake, Ontario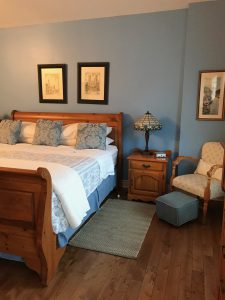 What I liked…
The owner, Mario, meets you at the door to welcome you and show you around. It is still self-check-in, but with that personal touch.
The Tortierre Suite is spacious for two people and the balcony overlooking King Street seems like it would be a perfect place to enjoy a coffee in the morning (when the weather is nicer, of course).
The little kitchen amenities were a nice touch. Coffee, tea, cookies, Perrier and bottled water were at the ready. Microwave and mini fridge are handy for those restaurant leftovers  or some take-out.
There were plenty of towels for our three day stay and a laundry hamper to tuck away weed towels out of sight.
There are three different suites of different sizes, depending on what you need during your stay.
Wifi is included and the strength is great.
Parking is free and gated so you never have to worry about not finding a spot.
The location is perfect! Walking distance to shopping on Queen Street, plenty of restaurants, a pharmacy and more...
What I didn't like so much…
The closet is a little small to hang more than a few things each, since the hamper is in there, ironing board and other room supplies.
Some bathroom storage would have been nice. The cabinet under the sink is locked and with the little amenities left on the counter, there wasn't much space to put out anything personal.
I couldn't find any temperature control in the room. It was a little too warm for my liking.
I must have enjoyed my stay, because I have already started looking at dates for my next trip this summer. I am just waiting to see how many friends are joining me before I know how many suites to book!
---
Looking for a speaker for your next event or conference?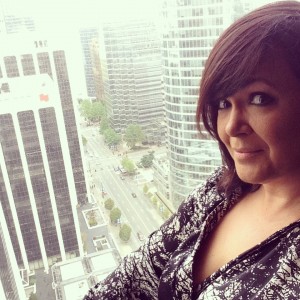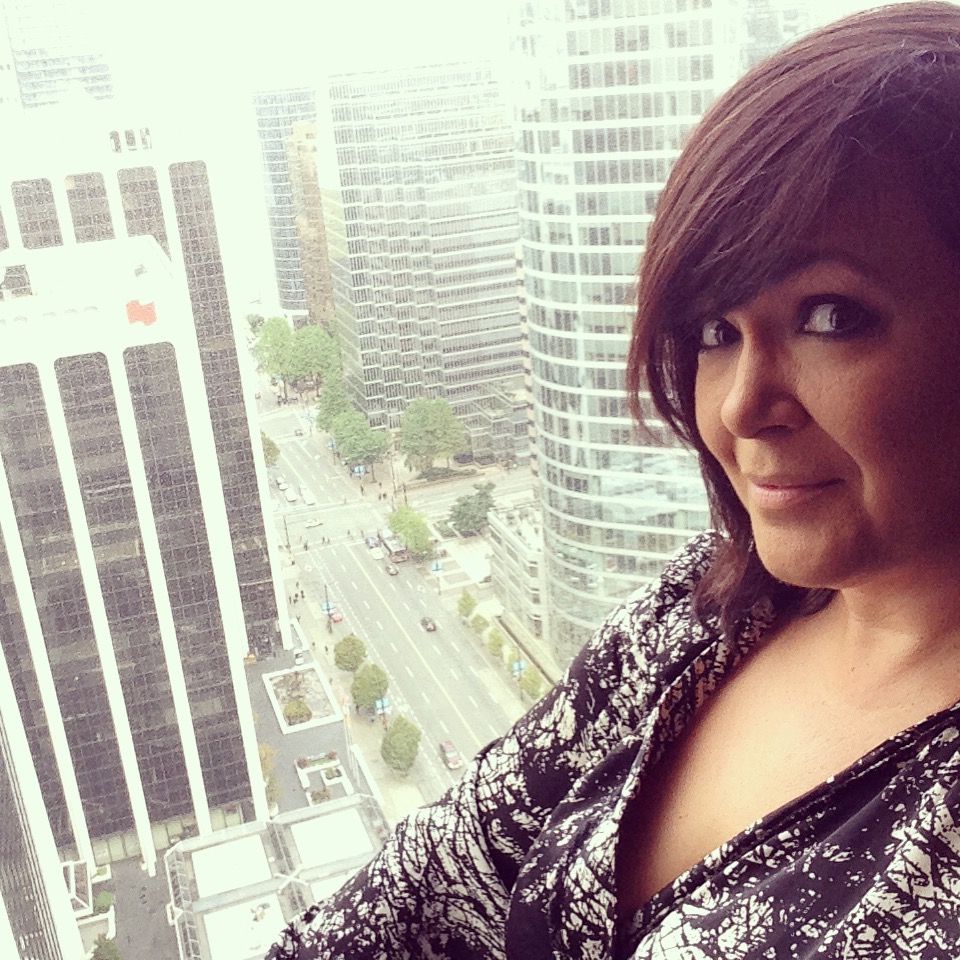 Cooking demonstrations, wine pairing events and lectures, travel talks and MORE...
She speaks with passion, insight and FLAVOUR!
To book an event or learn more, email us by clicking here