With every sip, my love affair with wine has grown deeper...and deeper...
I made a decision several years ago that I would focus my attention on learning AT wineries instead of just learning from books.
I wanted to smell the air where the grapes are grown, touch the soil and speak with those who make it, serve it and sell it.
There is nothing I enjoy more than returning home with bottles to share with family and friends and experiences and new tastes to share with the students of my classes.
I can chat about wine all day if you let me!
Want to explore this World of Wine with me?
Grab your glass!
---
Want to night out with great cuisine and a chance to learn a little about wine?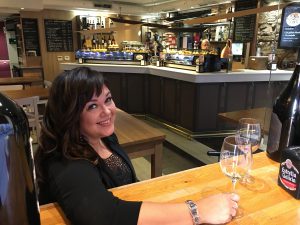 Why not join Stephanie at Wander Food & Wine for a wine tasting or class ?
OPENING FALL 2019!
CLICK HERE to see this season's schedule and for on-line registration.