Visited 2 wine bars this past trip to NYC from Food & Wine magazine's "Best Places In New York For French Wine".
I was hoping to visit 2 more on this trip - Buvette and Compagnie des Vins Surnaturels but my schedule was too tight. Plan on stopping by on my next visit.
Here is a quick recap...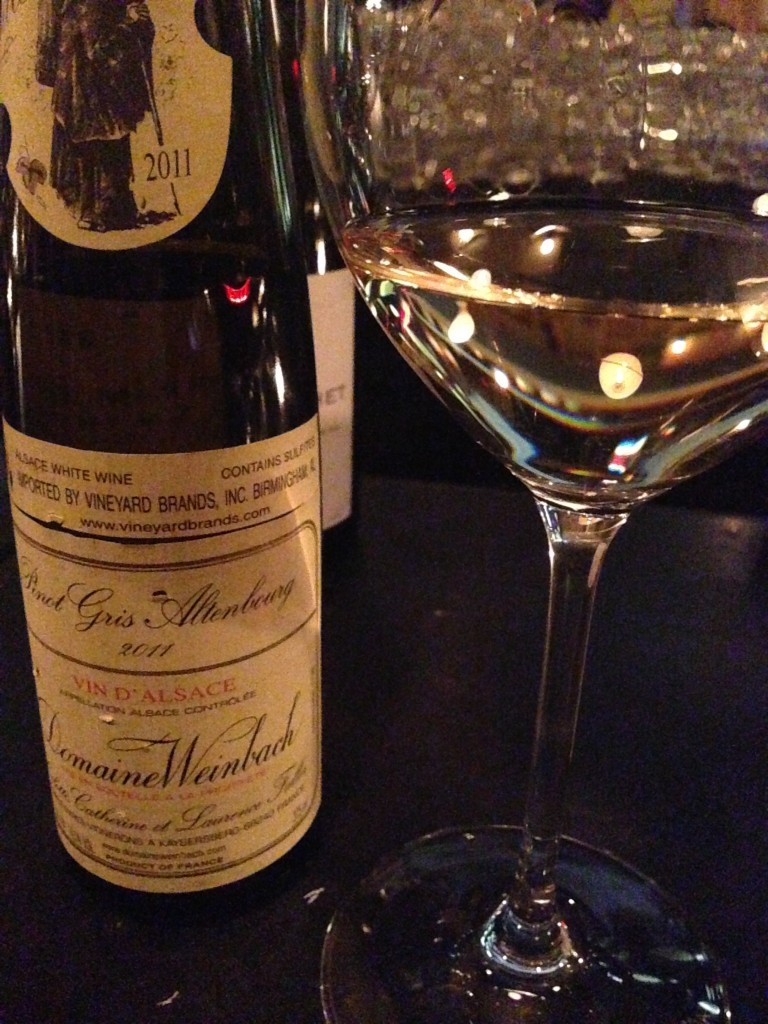 Wine list (especially from France) is HUGE for a little bound book.
If you have a favourite vintage from a favourite AOC, you will probably find it here. Glasses were spotless and chosen specifically for the wine selected. Staff were knowledgable and well-trained in wine service.
The only thing missing was they obviously didn't notice (or care) that they had a couple of enthusiastic winelovers as guests and there didn't seem to be much willing to chat at the bar. It was getting busy, I know, but it seemed the priority was to fill the order and then move on.
I will most likely return on a future visit to NYC to tackle another section of their wine list, but I don't think I would be racing there for dinner. The dinner menu was small and seemed overly complicated and too "trendy" and "artistic" to pair easily with such classic wines.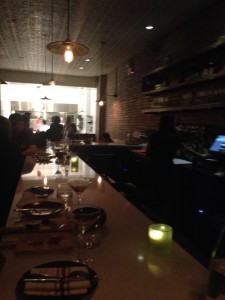 Wine list had a good variety from the main AOCs of France along with a handful of other popular, international offerings. Service was friendly but even as the restaurant got busier, it was nice to see and feel that we weren't forgotten. Glasses were topped up at appropriate intervals and the house-marinated olives were a zesty snack to tide us over until dinner. I would be interested in going back for dinner on a future trip as the menu looked interesting and the chef's table at the back of the restaurant looks like it would be a fun night out.
---
Looking for a speaker for your next event or conference?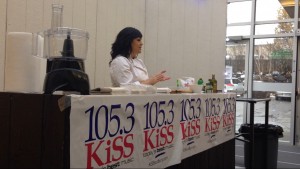 Cooking demonstrations, wine pairing events and lectures, travel talks and MORE...
She speaks with passion, insight and FLAVOUR!
To book an event or learn more, email us by clicking here